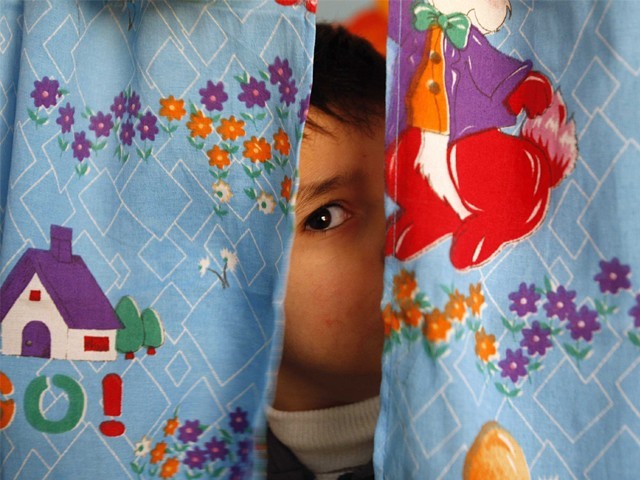 ---
Therapist diaries: Three great lessons I have learnt from kids with autism
The child had an IQ of what we can identify as brilliant. But he never used his uniqueness as a tool to seem superior.
---
Spending time with kids and adults with autism covers most of my time, and it is the best part of my day. Being a therapist, it shouldn't be my motivation to look forward to spiritual or emotional gain from the people in treatment – it's alright if this happens naturally. Those who work around people with autism know how a person's rigidity and conventional thinking can be challenged by them, and the same happened to me. I had to push my boundaries and set conventional thinking aside for a while, leading to a journey of immense inner growth.

Our pop culture is full of references for autism. Netflix's Atypical, ABC's The Good Doctor, Dustin Hoffman's Rain Man, Karan Johar's My Name Is Khan, and Mark Haddon's incredible novella, The Curious Incident of the Dog in the Night-Time are a few of many popular references. And yet there is little information and much taboo that surrounds autism. I remember the brother of a friend of mine who had high-functioning autism but could not grab a foreign fellowship favouring people with autism, just because his family did not want him to admit his condition to the panel.

I have also come across a highly literate person who blatantly dismissed their relative's condition as just another case of black magic, saying,

"We would rather focus on giving him treatment from spiritual masters than a therapist."

Luckily, the spiritual master was sane and authentic enough to refer the individual back to the therapist, saying his condition could only be managed by an expert in the field.

Autism isn't an affliction or a disorder; it's a neurodiverse developmental condition which results in non-traditional thinking and behaviour. For some people, it is often accompanied with intellectual deficiencies, resulting in a below average IQ. This further affects their behaviour and learning.

Initially, it is very difficult for parents to fully accept, understand and embrace their unusual child with autism. While teaching at a school a few years ago, I met a family in which both children were diagnosed with autism. The diagnosis of the second child came five years after the first. The family had formed high hopes with the second child, and had come to terms with the condition of the eldest, thinking the other one would live a normal life and excel at all things. It was difficult for them to accept the reality; so much so that they were on the verge of suing the school's therapist who gave the diagnosis.

It has been heartbreaking for every parent I have met to see their child meet the different set of challenges associated with autism: sensory processing difficulties, problems with socialisation, emotional meltdowns, hyperactivity and inattention, and delayed developmental milestones. However, I have learnt great lessons from kids with autism, and these aforementioned difficulties have never stood in the way.

I remember one particular incident with a non-verbal child with autism. During one of the sessions, I handed him a toy, not noticing it was slightly broken. He tirelessly tried pieces of every other toy in the room, and this effort looked out of place and irrational to me. I couldn't understand the need to go through all this effort to fix a slight flaw. However, he did not spare any effort until he amazed me by fixing the toy in the most creative way possible. This child taught me to try every possible approach towards a problem, even if the process seems futile and exhausting. After all, each and every 'useless' effort can bring us closer to the actual solution or goal.

There was another child I once counselled. He could not rephrase his conversations and was unable to give his own interpretations of discourses. Additionally, he could not generate content on his own, so all he did was quote other people and this was the only mode of communication he knew. If I'd ask him about a particularly bad day, he wouldn't go on rationalising or offer me his own interpretations of the event. Instead, all he was capable of was directly quoting any other person who had felt disappointed in him for some reason.

His limitations and novel mode of communication taught me that people can communicate in ways that are very different to ours, and that they should not be ridiculed, bullied, judged, dismissed or misunderstood for that.

My final lesson comes from a kid who reminded me of Francis Ford Coppola's The Godfather. In The Godfather, the incredible power, fear and authority Vito Corleone exudes stays out of the house. In his house, for his family, he is just your average husband and father. There is humility in accepting the world as our kin, and not making one's own uniqueness a hurdle in accepting others.

The child who taught me this had an IQ falling into a range we can identify as brilliant. He was the smartest at school, and yet he maintained his own uniqueness while remaining unbiased about others who were unlike him. He did not judge them; rather, he explored reasons for the differences. He always said that being unique is not a big deal, and his uniqueness never became a tool for seeming superior to others.

The honesty and simplicity of these experiences inspired me to change my ways, while the tales of their parents' acceptance showed me that unconditional love exists. It always took a toll on parents, and I cannot forget many of them who put their personal lives and careers on stake just to be more available and attentive to their children with special needs.

I have nothing but immense gratitude for being in a place and position from where I can see the incredible bravery, honesty and loyalty that these children are filled with, and luckily enough, learn from them as well.

Note: All the incidents expressed in this article happened two years ago. Experiences of children currently undergoing treatment have not been included due to ethical considerations and confidentiality. 
Facebook Conversations
COMMENTS (2)
Comments are moderated and generally will be posted if they are on-topic and not abusive.
For more information, please see our Comments FAQ