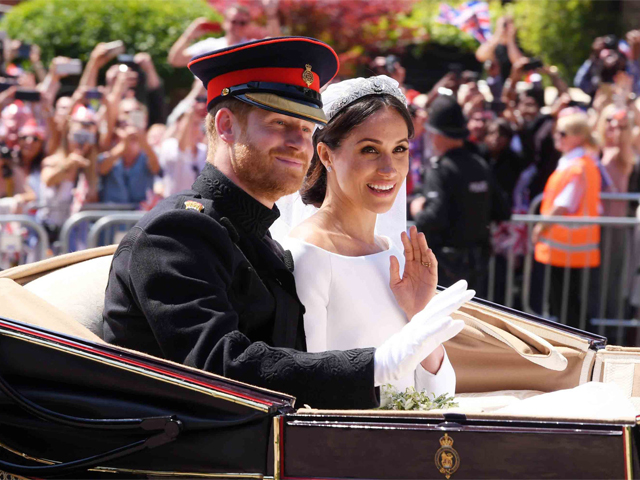 ---
A new dawn for the monarchy: Will Meghan Markle follow Princess Diana's footsteps?
Where Diana was keen on instigating rebellion throughout her marriage, Meghan exhibits a practically appealing picture
---
On Saturday morning, inside St George's Cathedral, situated in the grounds of the historic Windsor Castle, Prince Harry, the youngest son of Prince Charles and the late Princess Diana Spencer, exchanged his wedding vows with Meghan Markle, now Her Royal Highness The Duchess of Sussex.

This very Anglo-American tying the knot represents a poignant moment in the contemporary history of the British Monarchy, which according to the tabloid press, has entered into a new age of 'multicultural traditionalism', as foreign cultural mores seem to have joined in a comfortable union with the emotionally reserved and aristocratic English sensibility. The Americans, it seems, have definitely left their mark on this one, and with them, the spontaneous entry of the world into what has been deemed historically as a very 'white' and British social affair has become a done deal.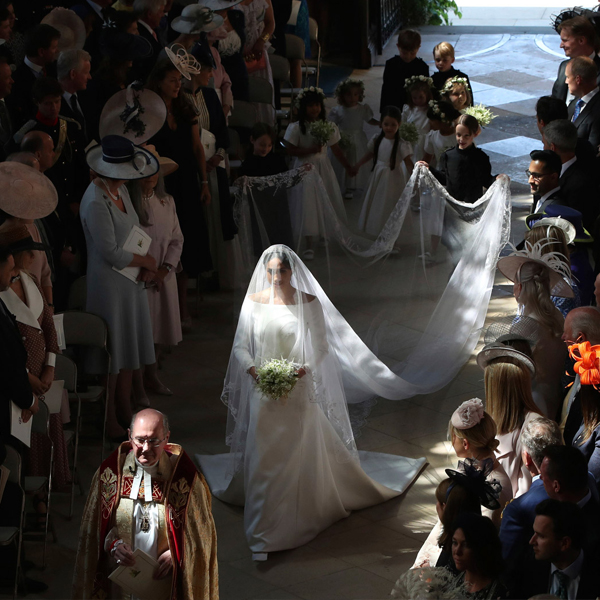 Strong American vibes reverberate in a classic English cathedral

From the sprawling white and unapologetically common-sense Givenchy dress devoid of any elaborate embellishment (except the emblematic representation of every country in the Commonwealth), the African-American episcopal preacher Michael Curry delivering his sermon with distinctive evangelical and southern exuberance, to the purple-adorned main choir practically grooving to the tune of Stand By Me (a first for any British cathedral, we can safely assume), at times the event seemed to be a little too insensitive to the traditionally cold and formal British wedding customs.





But as some media commentators have pointed out, these liberties of natural – if not defiant – expression come associated with Harry's second-to-the-throne status. Had he been the direct successor to the Crown following his father's yet-to-occur death, this wedding would probably have presented a very different (and more conservative) picture to the one that was broadcasted recently to over an estimated 1.9 billion-strong global audience.




An extension of Princess Diana's legacy

The wedding, it has been pointed out, also showcased a persistent nod to both the overt and subtle aspects of Diana's legacy – one marked by a rebellion against established institutions, an unrestrained outpouring of passion, popularly compassionate public outreach, and feminist determination.

Meghan, however, seems to be a few steps ahead of the wildly popular and nostalgically commemorated Princess of Wales; in that she has successfully combined a comfortable feminine fragility, and dare I say receptivity, with a confidently-assertive personal originality.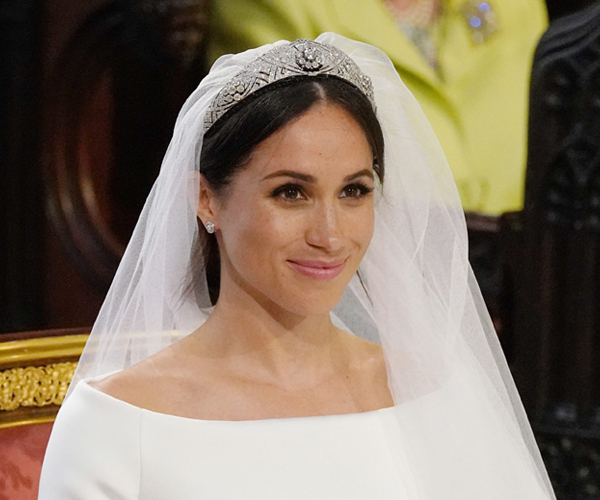 In the face of the unprecedented public and media interest now being directed her way, Meghan remains very much who she is, but at the same time is very respectful of the institution she has married into. In the coming days, as she takes on the many ceremonial duties that come with her new role, she is likely to continue this theme of a compromise between polite and dignified, well into the advanced stages of her extended married life.

However, lessons have been learned...

Where Diana was visibly emotional and perturbed on her big day, Meghan seemed to be in control of the royal trajectory unfolding before her. Where Diana was keen on instigating rebellion throughout the greater period of her marital journey (and not without cause, it should be stated), Meghan, who is a self-made Hollywood career woman hailing from a biracial and middle class suburban Californian family, tries to exhibit a more practically appealing picture – not only to her very custom-centric in-laws, but also to the British public, which is generally a bit nervy about these things.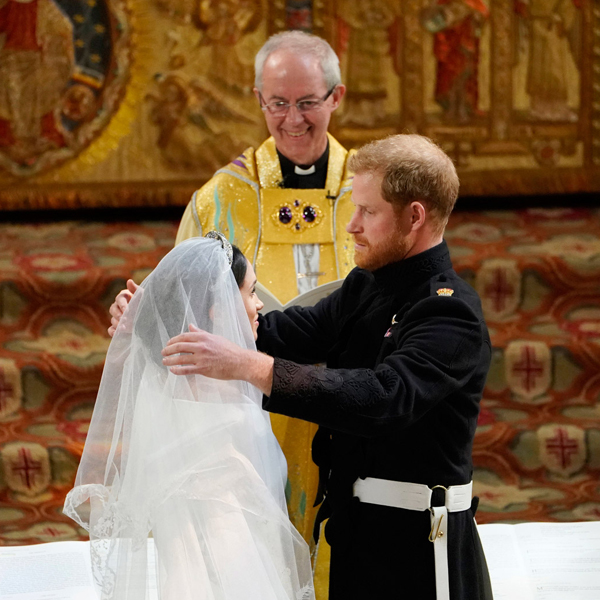 The Hollywood glam in attendance

The presence of Hollywood, American and transatlantic cultural royalty, including tabloid darlings such as George and Amal Clooney, Oprah Winfrey, David and Victoria Beckham, Serena Williams, Idris Elba, James Corden, Sir Elton John, and James Blunt, lent a distinctive showbiz flair to the occasion.




Priyanka Chopra, of course, added an exotic desi allure in the minds of those people who recognised her, which apparently happens often these days – albeit under the confines of a characteristically anglicised and trimmed down Vivienne Westwood dress.




But the most critical acclaim of the day for their apparel – after the praise being bestowed on the stunning bride herself of course – went to Amal, who managed to stand out from her handsomely glittering peers in a gorgeous yellow Stella McCartney dress.




Laying family grievances to rest

Meghan's fellow cast members from Suits also made an appearance, in addition to the royal couple's other family and friends. For some correspondents of the British press, the arrival of Sarah Ferguson (the long estranged and controversial Duchess of York) was taken as an eyebrow-raising moment, since she had not been invited to the previous wedding ceremonies of Prince Charles and Camilla Parker Bowles, as well as Prince William and Kate Middleton.




It is being speculated that Harry, who has had to deal with much emotional trauma on account of intra-family skirmishes (with the highly publicised divorce and death episodes of his beloved mother, as well as his public admission of struggling with depression), chose to extend an olive branch to the duchess in an attempt to put an end to past contentions.

Peering into the future

Now that all the elaborate wedding festivities are over, and the happily married couple have delayed their impending honeymoon, the sights and interests of a large number of people around the world remain fixated on their next public appearance together.




Despite the increasing calls for the abolishment of the monarchy, which in some British quarters is seen as an unnecessary and dated national obligation (one that costs millions of pounds in taxpayer money to maintain annually), this royal wedding – like its predecessors of the last two decades – has reasserted the cultural and commercial significance of the said institution.

Will the next royal wedding, destined to be of the young Prince George (if everything works out in accordance with the expected timeline of marriage and succession) also garner this much popular attention?

And will the Queen, who is currently aged 92, be there to celebrate the occasion?

Or will the monarchy have lost its appeal by then?

Only time will tell...


All photos: Getty