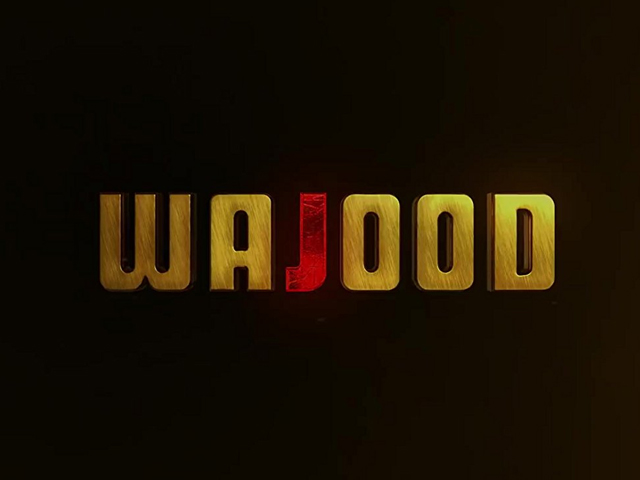 ---
Wajood's trailer fails at its one job – attraction
Instead of pulling audiences to the theatre, the unimpressive and amateurish trailer ensures they stay far, far away.
---
Trailers or previews are unarguably the most significant gizmo to lure and persuade filmgoers to anxiously wait for the upcoming movie. Thus, filmmakers put extra effort in releasing flawlessly edited and timely trailers for their films, in order to build the buzz and attract audiences to the theatres upon the film's release.

They concentrate on adding weighty scenes, salient dialogues and amalgamating different vistas in their trailers to heighten the buzz. The blockbuster trailer of the highly anticipated Bollywood film Veere Di Wedding is a textbook example of this. With lots of juicy and garish material, yet still not giving away much of the plot itself, it has offered a lot of joy and entertainment, and eventually turned into a viral sensation since its release.

However, when it comes to Pakistani films, trailers always miss the opportunity to become overnight hits because of ill-edited soggy shots and misleading representations of the storyline. One such example is the recently released amateurish trailer for Javed Sheikh's Wajood, which neglected the addition of crispy ingredients to entice the audience, and instead only spotlighted the compositions of Danish Taimoor's sundry avatars.




The cast includes Taimoor (Faizaan) as the main lead opposite Saeeda Imtiaz and Indian actress Aditi Singh. The remaining characters are played by Nadeem Baig, Shahid Hameed, Frieha Altaf, Ali Saleem and Sheikh, who appears in an unnamed, mysterious character.




There are a few things one can pick out from Wajood's trailer; there is a pilot, seductive women, overly used sultry dialogues, and a foreign landscape. These ingredients would immediately remind you Bollywood's erotic plots in films such as the Hate Story franchise, as well as the Sunny Leone starrers One Night Stand and Jism 2.




The unimpressive suspenseful crime story is packed with poorly incorporated romantic scenes and easily forgettable action – all shot in Pakistan and Turkey. It has all the basic elements of a sensual thriller; for instance, love, fear, betrayal and revenge, merged with precipitous twists and turns. The leading ladies also didn't pay attention to their dialogue delivery; spectators will find it to be a casual reading of the script.




Thus, the Jeeva (1995) and Ye Dil Aap Ka Huwa (2002) famed actor cum director Javed Sheikh failed to extract maximum appreciation, or really any appreciation, for his latest film's trailer. As a promotional tool, Wajood's trailer basically fails at its one job, for instead of pulling audiences to the theatre, it ensures they stay far, far away.

As filmgoers, we all can hope the overall look of the film will not disappoint us. Nevertheless, one thing is clear: the film will have tough competitors upon its release, for 7 Din Mohabbat In and Azaadi are releasing at the same time, and have infinitely better trailers.

Wajood is all set to hit theatres this Eidul Fitr.
Facebook Conversations
COMMENTS (4)
Comments are moderated and generally will be posted if they are on-topic and not abusive.
For more information, please see our Comments FAQ