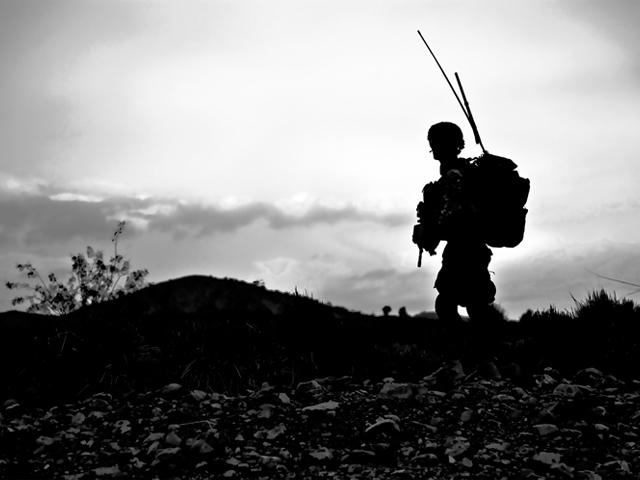 ---
A soldier, lost in translation
Twitching and rolled up, suffocating and remembering glimmers of the lost honeymoon
---
An endless wave of nothingness arrives:

The storm, the red eye and the golden nose;

The plunge of the people and the nosedives;

Waving upon the wild cherry crossbows,

The warm air in the engine cools me down,

The colour changes; from black to nut-brown,

The air foresees a mist from the western hallows;

The tail of the behemoth creeps upon the shadows.



The jarring men wiry and scathing,

Skin measled with scrawling screws;

Itching toes rubbing against gunmetal swarf

The ears bellow in the wailing sound, sucking the air from the atmosphere.

The blades grumbled and crumbled against the flesh that trudged the gruntled wind,

The brass that lent itself to the collar trapped by the congested mounting pressure of oxygen fighting against the power of the men above,

And finally succumbing to washing the heart with the memories of an older time

And as I sat at the heart of oblivion, with nothing but my flickering torch,

Saw the sky laying supine, purple and cloudless, unapologetically scorched,

Sang to the dead shadows in the distance, crying on the burnt porch:



I peered into her invisible eyes, oblivious to the moon,

Lying cuddled by the blanket, the cradle swaying in the noon,

Zeus plays the harp in the corner, to the night, immune.

I began to wave into the woods, away from the society that never was;

Kissing the finish line, writing the last word, lying in the grave and to suddenly pause;

Walked: hand in hand with God, dancing on the broken ceilings, just, because.

Twitching and rolled up, suffocating and remembering glimmers of the lost honeymoon,

Burning in the shrewd blanket, overhearing the platoon,

As I sat up on that plane, ate with the golden spoon,

Lived my life, now let's settle for drowning in the black lagoon.
Facebook Conversations
COMMENTS
Comments are moderated and generally will be posted if they are on-topic and not abusive.
For more information, please see our Comments FAQ