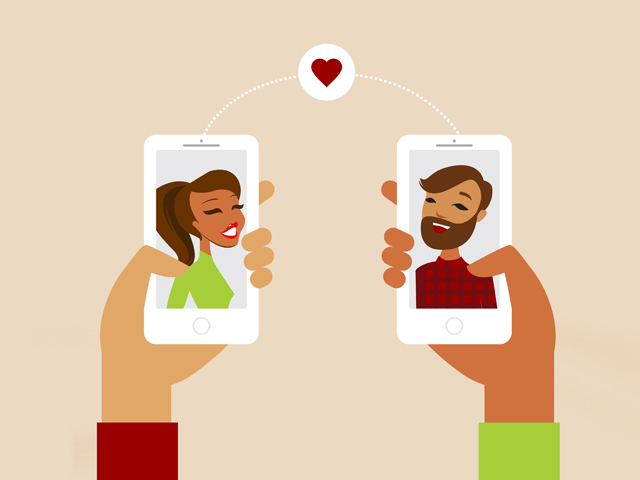 ---
Will Facebook's dating app be a dream come true for all the "fraandship" boys out there?
Do you want Facebook (which has been in the news for all the wrong reasons) to have access to your dating history?
---
I have a new obsession; looking at memes on Instagram. Especially all the memes that spun out of nowhere after the Cambridge Analytica scandal are bound to make you smirk and think at the same time.

Due to personal reasons, I had deliberately deleted my Facebook profile last year in October. I shared this profile with my husband for at least nine years, but he hardly used it and in the last three years, I wasn't actively using Facebook either. So before all hell broke loose for Mark Zuckerberg, I had already decided that Facebook was probably too public, and it was sharing a lot of my private information with my distant relatives, old neighbours and barely professional contacts – all of whom I didn't want to stay in touch with, let alone share my whereabouts with. And then we found out how our personal information wasn't only being shared with the people we don't necessarily like, it was being used to manipulate our perceptions and decisions.

Sinister, sneaky and unethical.

However, just when we thought it can't get any worse than this, Facebook announced its plans to launch their dating app. If you are having any doubts about sharing your family photos or recent locations with Facebook, why not delve deeper and also share intimate details of your love life with them? And, to be honest, expecting an ethical outcome from anything that is led by Zuckerberg, would be foolish. We all know how he booted Eduardo Saverin, co-founder of Facebook, from the company. Then we heard about the ConnectU and Saverin lawsuits and the Hawaiian land ownership scandal. The list is endless.


Facebook is introducing a dating app as if Indians were using it as a social interaction platform till now. For Indians, even Quora is a dating site.

— Rahul Dubey (@iRahullDubey) May 4, 2018


According to the company, users will have the option to opt-in for the service, where they will be able to create a profile with their first name and won't be matched with their existing friends. The profiles will not appear in newsfeeds and your friends will not be notified about your new dating profile. But if you have friends and relatives like yours truly, who create a zillion profiles for different audiences, chances are that soon one of your aunts will catch you in the act. And you can imagine what would happen to good Pakistani Muslim kids when their relatives discover they are actively seeking romance on a dating app.

No one is really sure what the app will look like, but rumours have it that it will be similar to Hinge, where potential matches will be based on who your friends of friends know. The feature is supposed to add security so you don't end up with a psychopath, but obviously no one can guarantee that. Another news site states that even though the app will not have Tinder's swipe feature, it can potentially be the same – people contacting others based purely on physical attraction.

It seems that Zuckerberg did not get the memo about the existence of our very own "lover boys" on Facebook in this country. There are so many women in Pakistan who complain about getting sleazy messages from creepy stalker guys, who have put in all their time and effort into making things uncomfortable for us women. If you're naively unaware of this, please proceed to your "others" section on Messenger or the "poking" section, and you'll be enlightened by how many "admirers" you have on Facebook.

Is it then really a good idea to give these "fraaandship" boys an actual platform where they can make our lives even worse? Can you imagine the horror of receiving message after message from these same guys that you had hidden and forgotten in your "others" section? Instead of actually finding dates, women in Pakistan will be blocking away "works at own office" type men.


Facebook is launching a new dating feature to compete with Tinder. I thought you could poke someone already?

— Tony Shepherd (@tonysheps) May 2, 2018


If we were to take a look at Zuckerberg's initial creations, we would come across several things that perhaps even he himself isn't proud of. I hope FaceMash tops his list of regrets – a website he had created after hacking into college data and stealing pictures of students that allowed Harvard students to rank each other by hotness. We all make mistakes when we are young, we all learn and grow with time, and we are all arrogant and selfish during our teens. But the problem here is that most of us do not have the potential to affect millions or even billions of people, international policies, interfaith or interracial relationships, elections and so on. With Facebook's massive reach, anything is possible and that is exactly what the political advocacy firm Cambridge Analytica tapped into.


Hoping Facebook's new dating app will finally land me the Russian woman of my dreams.

— Lee Mays (@OriginalLeeMays) May 2, 2018
Facebook will be launching a dating app.

Main benefit: Your blind date will already have all of your credit card information.

— Nope, It's Gone (@Joust_A_Minute) May 2, 2018


Now apply this to your very personal, intimate life.

First, do you really want Facebook (which has recently been in the news for all the wrong reasons) to have access to your dating history?

Second, would matches be created based on which groups or pages you have joined or liked? I like memes even though I am 33, but if I was on the market, I probably wouldn't want to date a 20-something-year-old, the primary audience of memes.

Third, do I get more matches if I am more active on Facebook? Because I think anyone who posts or shares every news story they read, every ghastly video they watch and "if you don't share this you will have bad luck for seven years" type of posts, are potentially not a match for any sensible person.

But don't let me frighten you, for the "trusty" Zuckerberg has already assured everyone by saying,

"I know a lot of you are going to have questions about this. We've designed this with privacy and safety in mind from the beginning."

I guess only time will tell how this turns out!
Facebook Conversations
COMMENTS (6)
Comments are moderated and generally will be posted if they are on-topic and not abusive.
For more information, please see our Comments FAQ