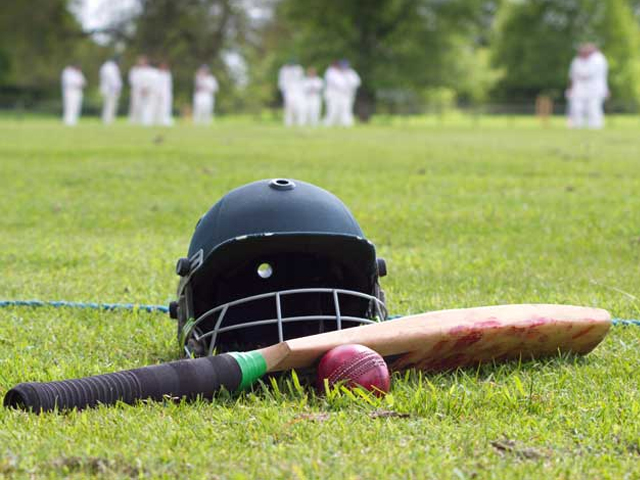 ---
100 is a 'century', not a tournament!
Isn't it ironic that a format supposed to 'simplify' cricket will only make things more complicated?
---
Pink balls, day-night Tests, four-day Tests. I thought they liked to tinker with Test cricket only, but I couldn't have been more wrong.

A few months back, there was a 10-10 tournament in the UAE; not to mention a tournament played on ice in freezing temperature somewhere in Europe. And now, it's the '100 balls' proposed tournament in England.

Who would've thought that cricket administrators would toy with the shortest and the most 'lucrative' format, the T20.

There is a misconception that T20 came into being in 2000s. The T20 format has a history, of course not as rich as ODI and Test cricket, but the format evolved over the years; unlike the '100' which perhaps is nothing more than someone's imagination at the moment.

In the mid-70s, a few Karachi lads installed some lights on a street of Nazimabad and played a cricket match, consisting of 20 overs each. The idea spread like wildfire and it became the most loved format at the club level in the city and later in all parts of country; especially in the holy month of Ramazan when aspiring cricketers played their heart out till the time of dawn. Moreover, Karachi Gymkhana has a long history of hosting 20-20 matches in the metropolis city of Pakistan – Karachi.

There is even a 1978 clipping of an Australian newspaper doing rounds on social media, which suggests that 20-overs cricket was being played at some level in Australia in that era.


From 'Australian Cricket', Jan 1978. And there was me thinking T20 cricket was quite a recent concept. @rustyjacko pic.twitter.com/f5gNElcSSu

— Gigs (@AndrewGigacz) July 8, 2014


One of the reasons of T20's unprecedented success is that 'they' did leave the idea to marinate before implementing it in the domestic structure.

Remember Cricket Max? It was nothing more than a festival that died a death in New Zealand. I'm afraid the fate of 'the 100' looks no different.

According to Andrew Strauss, England director of cricket, the 100 format will attract 'mums and kids' towards cricket.

He should just watch the Indian Premier League (IPL) and the Pakistan Super League (PSL) to change his opinion. The subcontinent could be the best 'test case' as far as women and kids are concerned.

The passion and verve of women and children in both the leagues is immense. Most of the Indian and Pakistani women take great interest in the games of their respective leagues. In the recent PSL final in Karachi, despite many security hardships, women and children flocked to the National Stadium in Karachi.

I've seen a seven-year-old boy convert to cricket after watching the Women's World Cup 2017 tournament. And it wasn't a 'smash bang wallop', but a 50-overs per side tournament.

Falling in love with cricket is like falling in love with a boy or a girl. It's the moment which counts, not the gimmickry surrounding it.

Most coaches all over the world would say "stick to the basics"; I wish organisers would pay heed to this advice.

Strauss also reckons that 'The 100' will reduce the duration of the match. I'm absolutely flabbergasted to think that a difference of mere 20 balls would make a huge difference of innings playing time.

It's the 'strategic' time outs and gimmickry in T20s which makes the duration of innings exceed the average time.

Interestingly, a cricket nation which is contemplating to make the game shorter has the best average time per innings in T20 tournaments.  Out of all the T20 leagues around the world, the NatWest Blast in England consumed the least amount of average time (85 minutes) to complete an innings in 2017-18.


Average time taken to bowl a T20 innings in 2017 and 2017-18:
IPL 106 mins
CPL 105 mins
T20I 98 mins
PSL 97 mins
NZ 93 mins
BBL 90 mins
RSA 88 mins
Ireland 87 mins
NatWest Blast 85 mins

— Ric Finlay (@RicFinlay) April 17, 2018


According to organisers, the tournament could have 15 six-ball overs in an innings with the final over consisting 10 balls.

Isn't it ironic that a format supposed to 'simplify' cricket for women and children will only make things more complicated?
Facebook Conversations
COMMENTS
Comments are moderated and generally will be posted if they are on-topic and not abusive.
For more information, please see our Comments FAQ