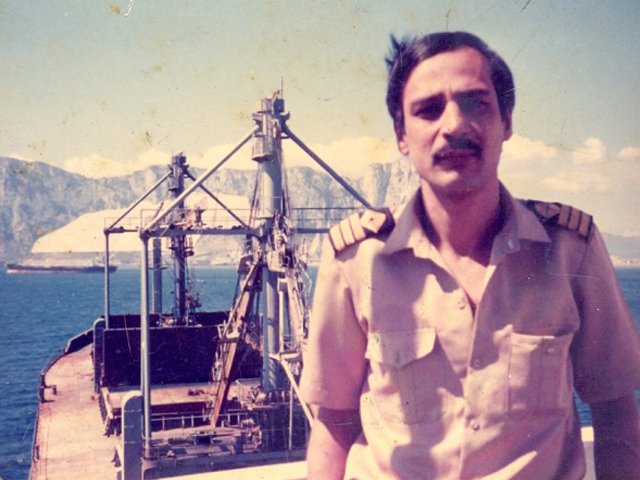 ---
Travelling the world amongst the roaring sea: Memories of a Pakistani sailor
It was a pleasant February afternoon in 1974 when I joined the Pakistan Marine Academy as a junior engineering cadet.
---
Every great dream begins with a dreamer. Aspiring for a career and finally achieving employment is a blessing for anyone. When I was young, my dream, like many other kids, was to roam around the world, to see far off places and to experience different cultures.

One practical way to achieve my goal was to join the Merchant Marine. At a young age of 17, when one is full of hope and ambition, I finally had the selection letter tucked gleefully in my pocket after a gruelling selection process. It was a pleasant February afternoon in 1974 when I joined the Pakistan Marine Academy, Karachi, as a junior engineering cadet for a two-year training period.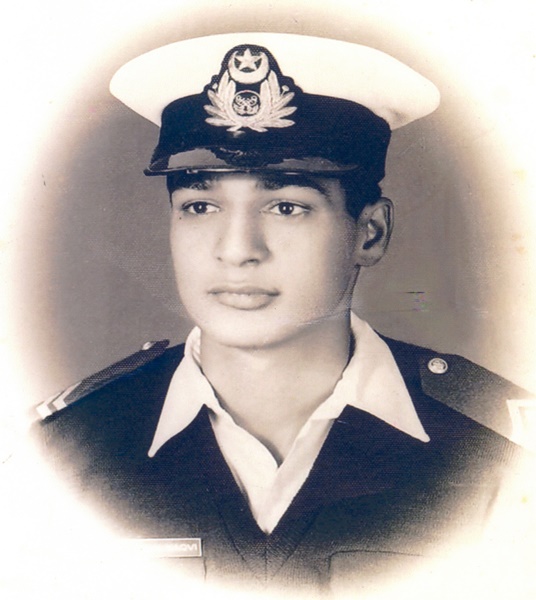 After another three years of practical training at Manora, an island near Karachi, we were finally allotted one of the ships of the national fleet. The day of reckoning had finally arrived! I nervously went to join 'Warsak' as a fifth engineer. The smell of diesel, the constant humming sound and the vibration of the electrical generators captivated me as this was the moment I had been waiting for since I was a kid.

The most exciting day for me was when we were informed that the ship would be sailing in three days' time.

It is common for seniors to play pranks with newly inducted officers, just for fun and in good faith. On the very first day, my senior engineer told me to bring two kilograms of steam in a bucket. Confused, I got hold of a bucket, went to the deck and asked the chief officer from where to get it. I was sent to all areas of the ship and to all crew members repeatedly to accomplish the given task when finally a kindhearted officer told me that people were just playing a prank on me.

Finally, the ship sailed from Karachi. My excitement knew no bounds as I performed my duties as a rookie fifth engineer. But this excitement was short lived as on the third day, three men descended the stairs from the funnel, their faces blackened by the boiler soot, their tongues hanging out due to thirst. Not knowing how to tackle these dangerous looking people, I pressed the fire alarm switch to call for help. After backup arrived, we caught them and it was revealed that they were stowaways, persons who board the ship discreetly and do not possess any kind of identity. No country on earth accepts them and they are a burden to the ship's staff as long as they are on board. The captain decided to turn back towards Karachi to hand them over to the Port Police.

My first port of call was Majunga, a port in Madagascar; I was thrilled to see my first foreign land. Following Majunga was a sail towards New Orleans. While crossing the Atlantic, we crossed the imaginary line of equator. As a tradition, sailors crossing the equator for the first time have to shave their heads, an old tradition which we had to oblige to. As a consolation of shaving off all our hair, we get a certificate on behalf of King Neptune, certifying that we had the honour of crossing the equator on a certain date.

My next voyage was to the UK. The ship called the port of Liverpool, Hamburg, Bremen and Antwerp.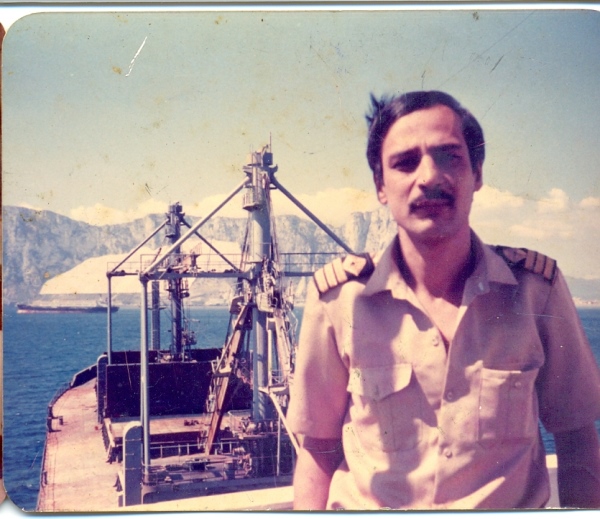 After that we proceeded to our third voyage to the Far East. Visiting Japan for the first time was a dream come true. The culture in 1980 was so different from what it is now. Beautiful Japanese girls in traditional kimonos were seen aplenty. Japanese tradition of bowing was very common and the frequent saying of "arigato gadai masta" (thank you very much) was like honey to ears. We docked at Yokohama in the evening. Young and excited, we could not wait for the next day to visit the city. Hence, wearing faded jeans and leather jackets, stuffing some dollars in our pockets, off we went to explore the city.

After walking many kilometres, we finally managed to reach the city centre. Since we only had US dollars, it was imperative that we exchanged it for local currency. After inquiring the way to a bank from a pretty lady, we were informed that since banking hours are over, it would be impossible to exchange dollars that day. We requested her to take some dollars from us and give us some Japanese yen but to our utter surprise, she gave us Japanese yen equivalent to about $10 and refused to take our money. Her argument was that since we are guests in Japan, this is her present for us. This type of hospitality can only be found in Japan.

People often ask which place I liked the best during all the years spent in traveling. Although it varies from person to person, yet I liked Leningrad in former USSR. Leningrad used to be the capital city in the days of Tsar and is magnificent. The architecture is superb, so are the parks, the churches and the scenery. There is an out of the world museum known as Hermitage. There I got my first taste of seeing the great master artists' original works.

During the famous siege of Leningrad by the Germans in World War II, which lasted for about three years, these precious paintings were shipped away to Siberia to prevent them from falling in German hands. Talking about the siege, we asked our guide why the colour of the grass is different from normal green. The answer given was that since thousands of Russians laid down their lives for the defence of the city and are buried here, the chemicals from their bones has an effect on the grass. To prove her point, she dug some soil and there it was… the remains of a human hand.

Venturing to the other side of the world, visiting Central America is a different experience. A taxi, say Mercedes Benz model of 1939 on the street where no one notices it. The very same car in the US is a vintage car worth thousands of dollars. What justice!

We travelled further to South America. Who has not heard of the beaches of Rio de Janeiro, Copa Cabana? Such silver beaches where everyone dares to bare are a treat to watch.

I had heard so much about the Bermuda Triangle, mostly mysterious stories of disappearances, that I thought of writing my 'last letter' to my near and dear ones while crossing it for the first time, as there was no guarantee that all of us shall not vanish, never to be found again. As an anti-climax, nothing of the sort happened and the passage went on smoothly.

Talking of sea life and not experiencing storms is like taking a plunge in the water and not getting wet. Storms are a part of every sailor's life. In the days of yore when technology was not as advanced as it is now, storms used to destabilise ships for days on end. Those unfortunate souls who were prone to seasickness had a very torrid time, but as the saying goes, a sailor forgets all hardships of the sea after reaching the port.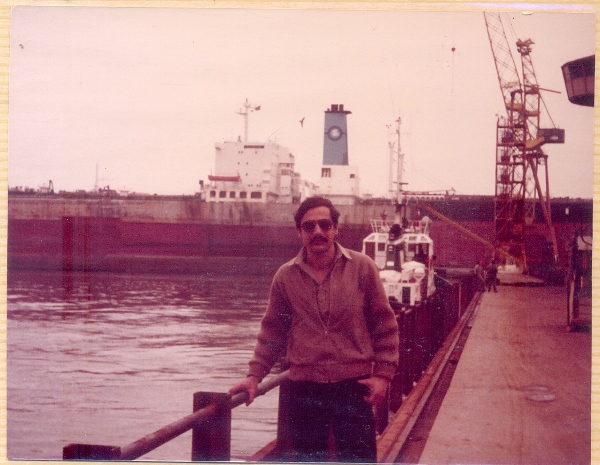 Once near 'Cape of Good Hope', we encountered a very strong storm. The ship was rolling and pitching heavily when suddenly two of our mechanics were injured as a heavy steel plate fell on them, breaking their legs. Since there is no doctor on board a cargo ship, we tried to comfort the injured by giving them morphine injections and diverted the ship towards South Africa. Although South Africa was under sanctions due to apartheid rule back then, they were kind enough to take the injured for treatment and we sailed onward sans our injured colleagues.

Spending over 20 years at sea and visiting more than 80 countries enables one to compare their own country with others'. We have seen UAE, South Korea, Singapore, Malaysia, Vietnam, Thailand and countless other countries steadily progressing towards a promising future whereas we are marching in the opposite direction. It is high time that we wake up as a nation.




It has now been over 20 years since I called it a day and bid farewell to roaring waves. Although my wife and kids sailed with me initially but when school started for my kids, sailing with my family was no longer a possibility. Back in the 90s, I used to write letters to my wife, and my what love letters they were! The best thing about these letters was that one could read them repeatedly during the voyage. I still have those letters preserved as souvenirs of those lovely days at sea. Now doing a shore job since the last 20 years, yet whenever I feel I need a break, I know I have a refuge readily waiting for me with open arms. The sailor in me is still alive and sometimes I ponder:

I must go down to the seas again,

To the golden seas and the sky,

And all I want is a tall ship,

And a star to steer her by.
All photos: Jaffar Naqvi
Facebook Conversations
COMMENTS (11)
Comments are moderated and generally will be posted if they are on-topic and not abusive.
For more information, please see our Comments FAQ