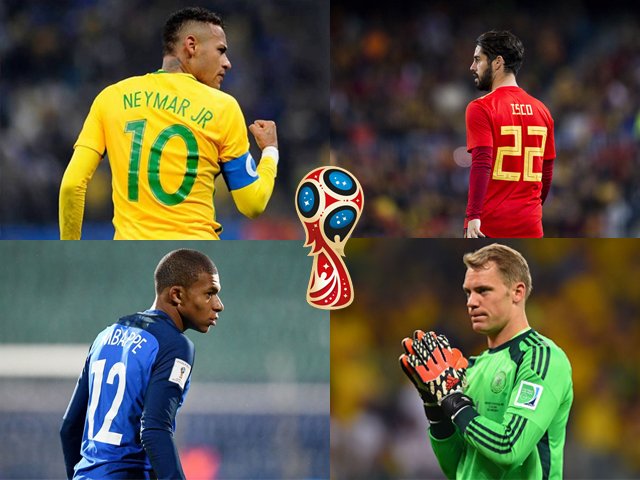 ---
FIFA World Cup 2018: These 4 formidable teams do not need Ronaldo or Messi to go the distance
Given their power & potential, it'll require something special from Portugal & Argentina to drag their sides through.
---
FIFA World Cup is football's showpiece event which breathes life into the sport every four years. The mega event has a distinctive swagger attached to it, promoting national unity and radiating positivity. 

You will find passionate Barcelona and Real Madrid fans coexisting in harmony, derby rivals sharing a drink at a pub in Manchester, and a multicultural French team with the backing of the entire nation, for the sole reason of winning the elusive trophy.

Let's take a dip in the dynamics of international football, and ascertain the teams which have a realistic chance of going the distance in the World Cup in Russia.

1. Brazil

After the humiliating loss at the hands of event champions Germany last time on home soil, this team has come a long way. The Seleção have evolved into a side which is less dependent on Neymar as compared to their previous outing in the event.




Under coach Adenor Leonardo Bacchi (Tite), Brazil have become a more organised unit, and play free flowing football as compared to the days when Carlos Caetano Bledorn Verri (Dunga) was the man in charge. Brazil were placed on sixth position in qualifying when Tite took over the side, but ended the campaign 10 points clear at the top.

Right from the backline to the attackers, Brazil is packed with talented personnel. In centre of defence, Marquinhos, Joao Miranda and Thiago Silva can ward off any attack, Marcelo Vieira can create width in attack other than his defensive duties, and he would usually have the help of Dani Alves, who is unfortunately ruled out of the World Cup due to a knee injury. In central midfield Carlos Henrique Casemiro, Fernando Luiz Roza and Paulinho add versatility, while Philippe Coutinho, Neymar, Willian Borges da Silva and Gabriel Jesus provide an abundance of skilful attacking prowess. The Brazilian team would have been tough to beat even if they were without Neymar, who was nursing an injury. However, he is back in the squad and Brazil is more deadly than ever.




It is hard to pinpoint a weakness in this side but if there is something their opponents can exploit, it is the fullback area. The tendency of Marcelo to bomb forward can leave open spaces behind, which can be used to punish the Brazilian side on the counter.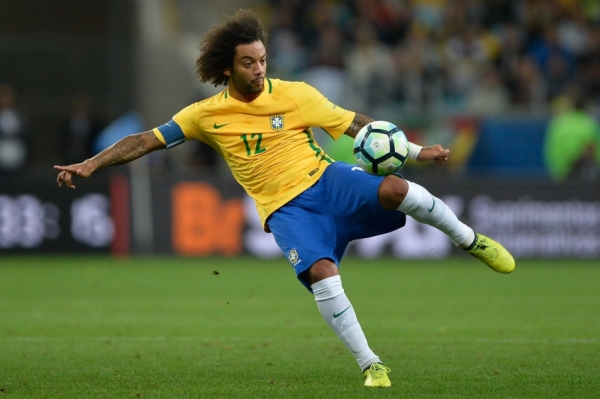 2. Germany

Germany has a great chance of defending the World Cup crown they won four years ago. They sustained nurturing and developing players at the youth level, which puts the team a step ahead of their rivals.




Coach Joachim Löw will be pleased to see the amount of talent coming through, but it leaves him with a problem, albeit a good one. He needs to figure out a combination which brings the best out of the team collectively but that is a difficult task, considering even their second string team could potentially outperform few of the other nations at the World Cup. Do I need to remind you of the fact that they won the Confederations Cup in 2017 without most of their star players?

The German side has the best goal keeper in the world, Manuel Neuer, in between the sticks, Real Madrid's Toni Kroos to dictate the tempo of the game, Mesut Özil as the playmaker, and Thomas Muller and Timo Werner to efficiently finish off the chances created. The names mentioned barely scratch the surface of what is a formidable side, and it would be a failure if they don't reach the final.




Die Mannschaft had a swashbuckling qualifying campaign, winning all of their 10 matches while also setting a European record of scoring 43 goals.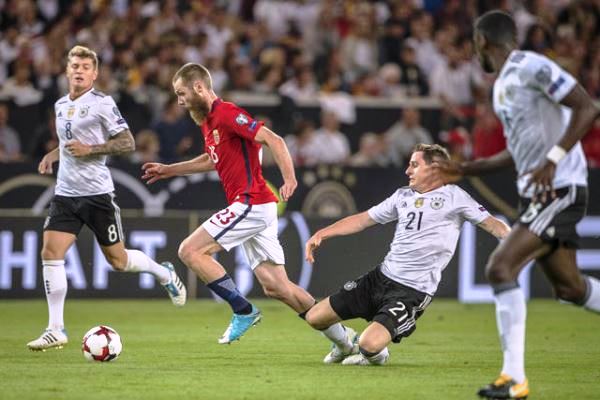 3. Spain

Spain has quickly rediscovered their flare after being dumped out at the group stage in Brazil 2014. Having dominated international football from 2007-12, Spain are back amongst the reckoning, led by coach Julen Lopetegui.




Lopetegui has done a commendable job to instil confidence in the side through a blend of youth and experience. He was the ideal man to work with this bunch of players, as he knows most of them through his youth coaching days before being handed the command of the national team.




The Spanish style of play is more possession based, involving intricate passing, but this team has shown the ability to play direct as well, which was evident from the game against Argentina in a friendly in March. When a team can flip the switch like that in terms of playing style, it makes them incredibly hard to overcome.

The team's greatest strength lies in its midfield with technically gifted players like Sergio Busquets, Isco, Andres Iniesta, David Silva and Marco Asensio. They add fluidity to the system due to their ability to complement each other appropriately, and the opposing team will have their work cut out as they look to bypass the Spanish midfield.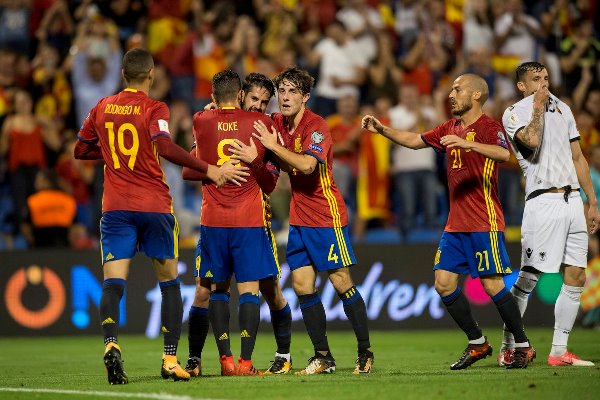 4. France

France is perhaps the team bustling with the most exciting young talent amongst all teams. The likes of Kylian Mbappe, Ousmane Dembele, Antoine Griezmann and Thomas Lemar can strike fear in any opposition, but Didier Deschamps will be required to put his pieces together in a suitable formation.




Thus far their coach's preferred system has been 4-4-2 but keeping in mind their attacking talent and defensive frailties, the 4-2-3-1 formation should be a better choice. The current setup will come under severe pressure in central midfield, where they almost always will be outnumbered by better teams who generally work with three central midfielders.

The scary nature of the French squad depth will mean that many top players will not be part of the starting XI, but nevertheless Deschamps will have a flurry of game changers waiting in the wings, in case plan A goes south.




The dark horses…

The aforementioned teams might have a higher probability of lifting the title, but this by no means takes the gloss away from other participants at the World Cup. Teams like Portugal, Argentina, Belgium and Uruguay will all be in with a shout, but it will require something special from their top stars to take games by the scruff of the neck and drag their sides through.

Such is the competitive nature of the event that one bad match could signal the end of a team's campaign, which fuels emphasis on concentration and consistency.

One of the greatest managers of all time, Bill Shankly once said:

"Some people believe football is a matter of life and death. I'm very disappointed with that attitude. I can assure you it is much, much more important than that."

This is exactly the kind of attitude that will be required at the FIFA World Cup in Russia, and the team which can replicate such a mindset will end up in the winner's circle.
Facebook Conversations
COMMENTS
Comments are moderated and generally will be posted if they are on-topic and not abusive.
For more information, please see our Comments FAQ