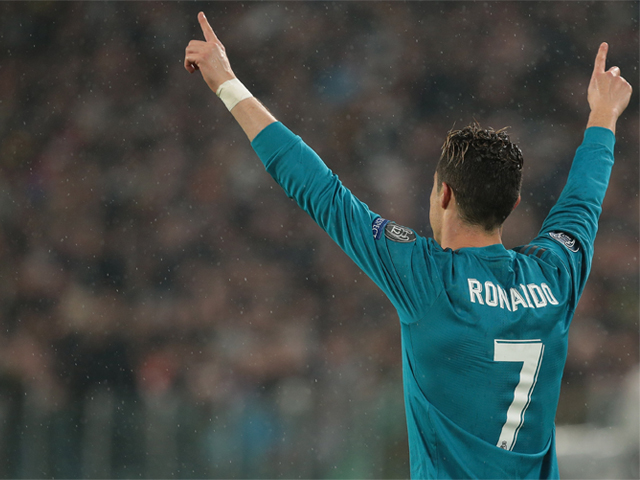 ---
Cristiano Ronaldo: How Madeira's 'little bee' turned into the greatest player of all time
His uncanny ability to prove people wrong is remarkable; he's made people look like a fool for doubting him many...
---
Visualisation of a dream is considerably easier than actually turning it into a reality. One can associate a lot of attributes with the realisation of this process but three key elements behind it are optimism, persistence and hard work. The perfect embodiment of these traits can be found amongst many successful individuals, and one such name in that prestigious list is Cristiano Ronaldo.

We can all talk at length, with great detail and assurance, about how great a footballer Ronaldo is due to the benefit of hindsight. Yet this by no means will surpass the confidence of a 15-year-old Ronaldo who told his teammates that he will be the best in the world one day. That night in Turin, a few days back, was another occasion when the Real Madrid's talisman was seen showboating at Europe's most elite club competition.

His bicycle kick against Juventus made most of us gasp in disbelief and the subsequent applause from opposing fans even further glorified the magical moment. The conspicuously brilliant nature of the goal pulled people, who witnessed it live, in a vortex just when the stage was set for a gloomy silence and/or intangible rage to take over the venue. From being jeered and booed on every touch he took before that goal, to being praised in a matter of minutes is a testimony of his greatness.


I am speechless. The greatest in the history of Real Madrid. https://t.co/uWCKtZ8lZ7

— Xav Salazar (@XavsFutbol) April 3, 2018


It was not as if this goal came off in his first ever attempt, but there is a barrage of failed attempts, over the course of his career, before striking home the perfect overhead kick. You can praise him for the technique and athleticism on display but more importantly a valuable lesson was also learnt; nothing is beyond the realm of possibility if you constantly put in the hard yards.




After brazenly underperforming in the first half of the season, it is incredible how the Portuguese has completely turned around things, which deserves all the praises. But having said, this is routine service from a guy who is at his lethal best when people doubt him. In fact, if you look back at his career, this is Ronaldo in a nutshell.

His uncanny ability to prove people wrong despite the odds being stacked against him is simply remarkable. Not once, not twice, but numerous times he has made people look like a fool for doubting him.

People thought his career was done after a poor first half of the season, but he has stormed back in an impervious style. Notching up goals at an unbelievable rate and shattering countless records on the way.

Ronaldo currently sits on 651 goals for club and country, and there is surely plenty more to come. He holds the record of scoring in 11 consecutive UEFA Champions League (UCL) games going past Rudd van Nistelrooy's record of nine. His ridiculous numbers don't end there, as he is now also the first player to reach 40 goals in all competitions over the course of this season across Europe's top five leagues.

Those numbers are surely from another planet, aren't they?

As a youngster, Ronaldo was not known for his muscular and ripped physique, and his teammates at Andorinha, his first club, made fun of his skinny built and termed him a 'little bee' during his youth football days but he is now one of the most fittest athletes going around.

He was laughed at when he stated the desire of playing till the age of 40, but looking at the way he is going, you can only doubt him at your own peril.

Ronaldo trudged off in tears after Portugal lost to France in semis of the 2006 World Cup but instead of becoming a victim of the situation, he kept on persevering, which eventually reaped rewards when he lifted the Euros with his national side 10 years later. I would not bet against him doing the same at the upcoming FIFA World Cup in Russia, will you?




It is easy to fall into the pits of despair and lose sight of your goal when things are not working out but this is not the Ronaldo we know. He was not daunted by the rocky path that lay ahead of him and instead used it as a fuel to light fire under his boots.

You can get spellbound by Ronaldo's greatness but there is also a lingering debate over how long he can last. Thus far, he clearly epitomises that age is just a number by effectively enhancing the longevity of his career through adaptability.

Longevity is one of the core elements of a footballer's career which is another aspect of his game that Ronaldo has aced. Despite being on the wrong side of 30, he has showed no signs of stopping and goals like these only make him look younger. Adaptability and change in his style of play is a major reason behind Ronaldo racking up goals at a mind-boggling rate.

He was not always a box player as his game relied more on pace and quick step-overs to beat his marker and shooting from distance. With time, however, he has realised that he can no longer be the player he once was, which is precisely the reason a recalibration in his approach towards the game was required. The former Manchester United star, despite the change, has successfully moulded himself into a player retaining his usual productivity in front of goal through clever movements, despite taking less part in build-up play.




Another part of his game that makes him a standout player in the football world today is his off-the-ball movement. It is ludicrous to tout him as a scorer of easy goals because the fact of the matter is that he gets into such great shooting position that makes even difficult shots ridiculously easy.

If there is anything that goes beyond his technical ability, it is his mental toughness. You may argue that this has not always been the case but there is a marked improvement in this regard in recent years. Looking for an instance to back this up? Let's go back to the defining moment of the Champions League quarterfinal second leg against Juventus.

It was the 93rd minute; Real Madrid was awarded a late penalty after having blown away their three-goal advantage from the first leg. Chaos had taken over Santiago Bernabeu, Gianluigi Buffon had lost it completely and was sent off, the entire Juventus team was furious with the referee's decision, and it seemed as if a riot would break out. But the only person who was calm amidst the storm was the guy with the number seven printed on the back of his shirt. He seemed unfazed by the surrounding events and moments later, a thunderous strike had shattered Juve's hopes to pieces.

https://twitter.com/CapreseBoy/status/984172411519152130




There is a crescendo of excellence attached to his game, which evokes raw emotions leading to nothing but admiration for the Portuguese. He is not a divine entity but an aging mortal after all, and one of my most painful reconciliations in life is thinking about the prospect of one day no longer seeing him on a football pitch. But for now, Ronaldo's career is far from over but the fairy tale story of Madeira's 'little bee' becoming the greatest player of all time will forever be an inspiration.
Facebook Conversations
COMMENTS
Comments are moderated and generally will be posted if they are on-topic and not abusive.
For more information, please see our Comments FAQ