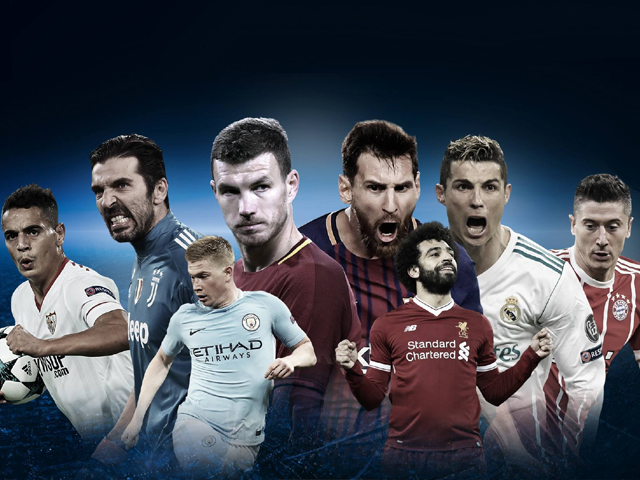 ---
#UCLDraw: As the final eight battle it out, will the road to Kyiv lead to victory for Liverpool?
The road won't be easy, for if Liverpool is blessed in the offense, then Man City is equally dangerous in the attack.
---
Following the round of 16 victory against FC Porto, Scousers were dreaming of all the fantastic cities that could potentially end up as their next European destination. Thoughts were already occupied with airplane and hotel bookings, which had to be made for the Champions League quarterfinal away trip. But as fate would have it, local Liverpool FC fans had to begrudgingly settle for a mere 60 minutes bus-trip down the M62 motorway, when the draws were made for the quarters in Nyon.


Neither Liverpool nor Manchester City would have preferred to draw their local opponents at this stage of the continental competition. The unenthused reaction of both, the Red's manager, Jurgen Klopp, and City's Director of Football, Txiki Begiristain, is testament to the aforementioned statement.

"It's a very difficult one. We like to travel and to go to another country in the Champions League, but it is what it is," said Begiristain, following the picks.

Klopp, on the other hand, had this to say,

"When you think about the draw and you get the team around the corner where you can go by bus, you don't want it. Everybody is a little like this. They didn't want us. We all know about that."

Despite the imperious domestic form of Pep Guardiola's boys, the German tactician does point out in his post-draw comments that City would not have preferred Liverpool as an opponent in the quarters. It's worth reminding everyone that the Citizens just have a solitary tick in their domestic losses column, and Klopp's charges are the ones responsible for it.

With matches taking place on April 4th and 10th, the tie can surely be termed as the pick of the bunch. The neutrals have got quite an attacking spectacle in store for them, especially since neither team would resort to the plan of nullifying their opponents through cagey defensive tactics, ala Jose Mourinho.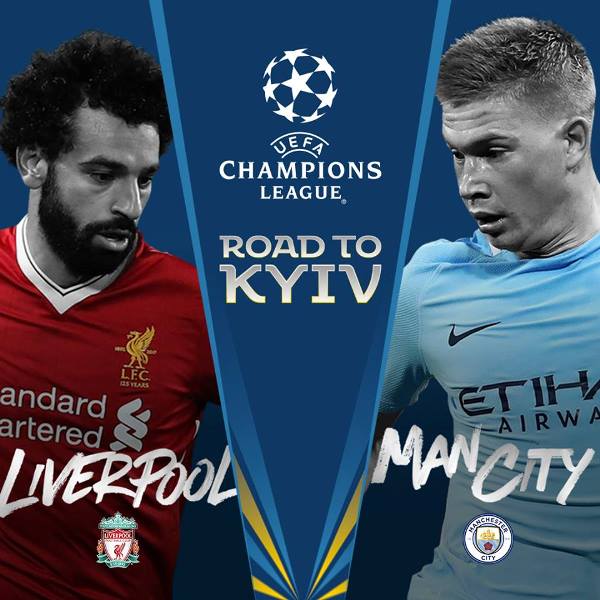 Personally – and I know it sounds a little crazy, because of their respective league positions –  if I were forced to choose a premier league rival on a home and away basis in a knockout competition, I would rather choose Man City than Manchester United. With Guardiola's game play of possession based football as opposed to United's current style of letting the opponent have the ball under Mourinho, it suits Liverpool's own tactics better.

Under Klopp, Liverpool is primarily trained for Gegenpressing (counterpressing), which is the primary trigger for our attacking play to come into action. So we need the other team to have the ball in order to Gegenpress them.

Having said that, it is easier said than done. If Liverpool is blessed in the offense with Sadio Mane, Roberto Firmino and Mohamed Salah, then City is equally dangerous in the attack with Sergio Aguero, Leroy Sane , David Silva and Kevin De Bruyne. Admittedly being a tad bit biased, I am picking Liverpool to go through to the next round.

The rest of the draw is notable because it kept the heavyweights (Barcelona, Bayern Munich and Real Madrid) apart, save the tie between the old lady of Turin and the galacticos from Madrid. A repeat of last season's final, where Real emerged victorious, this is surely the last time we will be able to witness the legendary goalkeeper, Gianluigi Buffon, play in the premier continental competition. When it comes to previous meetings between the two European powerhouses, it is virtually neck-to-neck, with Madrid winning nine and Juventus eight of their previous 19 encounters.




And if the previous head-to-head statistic is a tricky way to call this tie, then the current form of both these clubs also makes it tough for anyone to bet on either of these teams. In any case, who would not love to watch Cristiano Ronaldo pit his wits against Giorgio Chiellini and Buffon?

The same can be said of Roma, who will be looking towards their in-demand goalkeeper, Alisson Becker, to deny another superstar. Freshly after scoring three goals for Barcelona to break the 100-goal mark in the continental competition, Lionel Messi should be feeling pretty optimistic of his club's chances to bulldoze their way past the Italian club. Roma do have the evergreen Edin Dzeko leading their attack, but surely that won't be enough to stop the Catalonian juggernaut.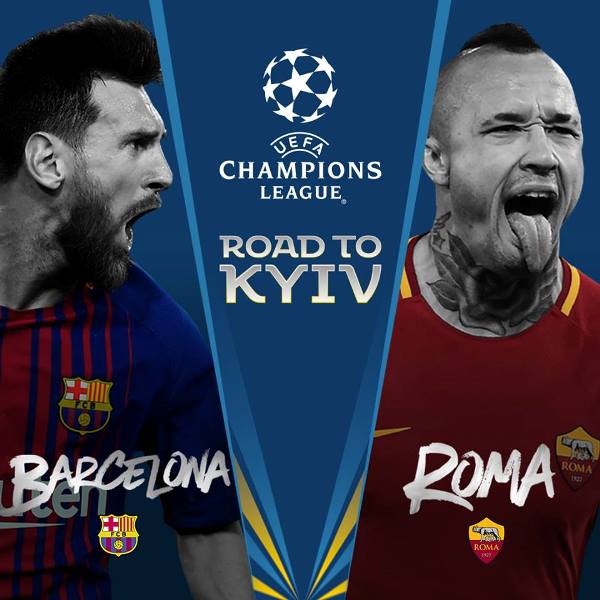 The final tie of the round sees the German giants facing off against the surprise winner of the Manchester United versus Sevilla encounter. The Red Devils were humiliated on their home turf against the Spanish outfit, but surely Sevilla won't be able to repeat the trick against Bayern.  They might have won three of the past four Europa League titles, but there is no way Sevilla sneaks past the Germans. But then again, Bayern have lost all their previous five trips to Spain, while Sevilla has never lost in 11 games against German opposition at home. It might be clutching at straws, but that's all Sevilla has got at the moment to hold onto.




The path to the final is now in its final stretch, and the experts are still no way near predicting a winner. But as far as I am concerned, Liverpool is definitely lifting their sixth in Kiev on May 26, 2018.

All photos: Facebook/Champions League
Facebook Conversations
COMMENTS (1)
Comments are moderated and generally will be posted if they are on-topic and not abusive.
For more information, please see our Comments FAQ