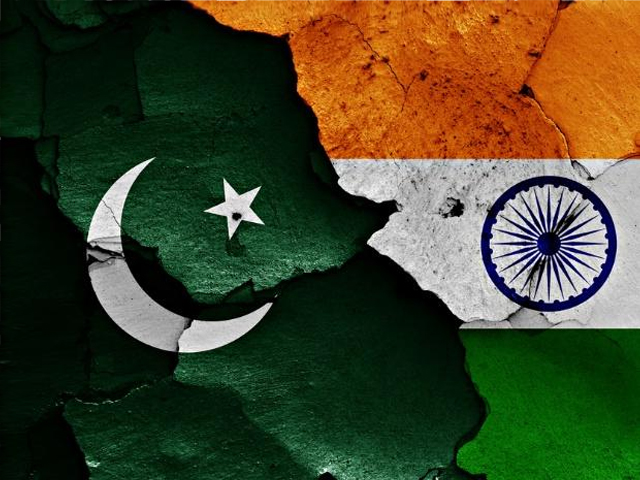 ---
Today's India presents a very sorry figure as it stands in isolation
India's relationship with almost all its neighbours is at its worst today, in a way it has seldom been in the past
---
When Narendra Modi started his innings as India's prime minister four springs ago in 2014, he declared 'neighbourhood first' as the core of his foreign policy goal. He invited the heads of state of all the South Asian Association for Regional Cooperation (SAARC) countries to witness the inauguration of his regime, and the entire atmosphere spelled out some hope for a peaceful future in a tense region.

This would not last long. Four years down the line, this policy remains a great non-starter – just more empty rhetoric from a politician who wants to win elections. New Delhi's relationship with almost all its neighbours is at its worst today, in a way it has seldom been in the past.

When it comes to Pakistan, Modi's policy has been a non-starter from the beginning. The promising gestures made early on by the right-wing Hindu government under the leadership of Modi, as he invited then Pakistani Prime Minister Nawaz Sharif to attend his swearing in ceremony, could not and did not go beyond such token gestures. The ruling Bharatiya Janata Party (BJP) has not even tried to come out of its majoritarian rhetoric, and as a result, the distance between Delhi and Islamabad has never seemed as great or as final as it appears today.

Over a week ago, reports started to emerge that Pakistani diplomats were now being harassed in India. This was followed by a video released on social media where a Pakistani diplomat and his family can be seen being intimidated in their car, in full view of the public.


Families of Pakistani diplomats and their children being stopped in traffic on a major New Delhi road and filmed by Indian intelligence

Look at the scared look on the faces of the children -- this is something they will never forget -- how can India's many friends condone this? pic.twitter.com/wZjjyIfqHe

— omar r quraishi (@omar_quraishi) March 17, 2018


The situation has escalated to such a degree that Pakistan has recalled Sohail Mahmood, its High Commissioner in Delhi. Mohammad Faisal, the spokesperson of the Pakistan Foreign Office, suggested that the Indian government has failed to provide security to Pakistani diplomats and their families in Delhi, as he alleged that the diplomatic staff has been facing harassment, intimidation and outright violence by Indian agencies.

This is an extremely serious allegation, the gravity of which reminds one of the bygone Cold War era, where it was normal for the US and the Soviet Union to expel each other's diplomats.

With issues consistently piling up and the stance growing more hard-line by the day, the relationship between the two neighbours remains stuck in a time warp. It would not be too farfetched to blame the rigidity of the Indian government for allowing the situation to escalate to this degree, to the point where not even a basic trust can be found between the two. Pakistan and India only seem to be growing apart, with no hope for a better future in sight.

Not only has any political engagement barely occurred of late, but the camaraderie once found between the civil societies of both states has also diminished in the past four years, under Modi's government. Not only has collaborating with Pakistani artists been banned in India, but after the beginning of the diplomatic standoff, the Indian government made things worse by denying visas to Pakistani pilgrims.

What is extremely dangerous is the fact that in India, an atmosphere has been created where advocating a dialogue with Pakistan or showing any disagreement with the current course of action is quickly termed 'anti-national'.

Even more worrying is the lack of interest shown by the media to this deteriorating relationship between the two nations. Hardly any debate has been invited over the issue of the treatment of Pakistani diplomats, or over Pakistan recalling its envoy. Newspapers are silent, while news channels too are playing it safe. Whenever there is a mention of the issue, it is sure to be presented with an anti-Pakistan tilt, further creating an environment where any disagreement with the Modi government is termed anti-national.

This suggests that an abnormality such as this has now been accepted as the new normal.

So where do we go from here?

In the last four years, Modi has failed to achieve anything substantial on any front – be it his foreign policy or, more importantly, the economic issue. With the spate of regional elections coming up this year, followed by the general elections next year, Modi cannot afford to move beyond his cultivated hard-line stance, lest he ends up losing his core constituency.

Pakistan has always been a particularly emotional issue in India, and Modi will seek to exploit this emotion further to consolidate the vote. A greater concern is to see another fault line being exploited – the Hindu-Muslim one – whipping up more frenzy along religious lines to gather more votes from the increasingly right-wing groups in India.

For now, it appears the skirmishes at the border will only intensify further, the diplomatic stand-off will continue to persist, and the situation in Kashmir will be allowed to deteriorate further, only to further build the majoritarian rhetoric.

Today, India presents a very sorry figure as far as its foreign policy is concerned. Yes, India is a strong country, yet instead of using its strength to increase its friendships in the region, it stands in isolation in South Asia. For this sad state of affairs, where a country wanting to be a member of the United Nations Security Council (UNSC) is coming under fire for not respecting the sanctity and inviolability of diplomats, India only has its unimaginative and archaic policy to blame.
Facebook Conversations
COMMENTS (52)
Comments are moderated and generally will be posted if they are on-topic and not abusive.
For more information, please see our Comments FAQ