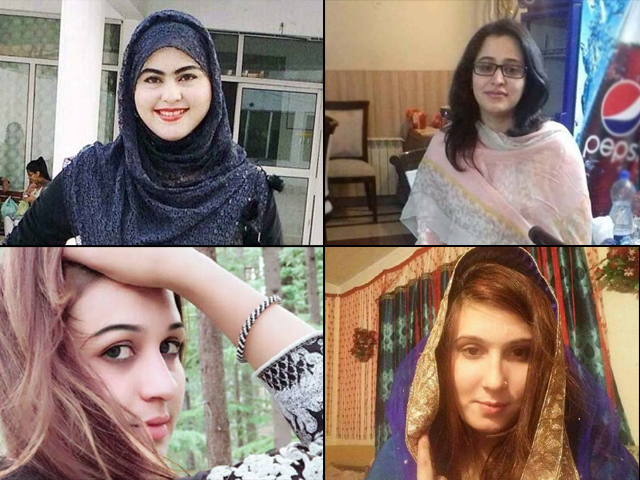 ---
Why is a Pakistani man's masculinity so fragile that he can't handle rejection and resorts to murder?
Why does a man feel so entitled to a woman's body that he kills her because her rejection means contempt &...
---
The scariest possibility of simply expressing your lack of interest in a man may result in – wait for it – your death. Yes, you read that right! This is not even an exaggeration. For many though, this won't come as a surprise considering the fact that in Pakistan, people reside with extremely conservative mindsets, not to mention the deeply rooted patriarchal cultural that exists here.

The misogynistic norms are heavily supported, defended and backed up by this very patriarchal culture. They are contrasted in such a way that gives leverage and power to men to entirely silence (read: kill) women when they decide to speak out against injustice, sexism, or even when they attempt to make decisions about their own lives. In instances where male power is challenged or rejected altogether, it is often recovered by means of violence or even through murdering women who have dared to dismantle or shake hierarchal models of male supremacy.

It is rather sad to repeat the same concepts over and over again in the blogs that I choose to write, but this explains just how prevalent, frequent and widespread violence against women is.

Even though female-led coalitions and marches around the world are making waves – strengthening feminist ideas of inclusivity and anti-patriarchy sentiments – there still doesn't seem to be enough activism around the world to truly end this ridiculous trend of killing women for rejecting men.

In Pakistan, particularly in the last few weeks, there have been several cases of women who have been shut down because they said "no" to men. Whether it is Brekhna, a dancer who was murdered by a man whose marriage proposal she rejected, or the 25-year-old Sumbul Khan, a singer from Mardan who was murdered in cold blood in her home by three men for refusing to perform at a private party. The recent case of Asma Rani shared the same depressing story, a medical student in Abbottabad who was shot dead because she did not accept a marriage proposal.

Even though these particular cases are fairly recent, there have been many other women in the past who have had the same fate as the aforementioned women in Pakistan. Just because they did not bend over backwards to fulfil wishes of men.  I remember writing about Hina Shahnawaz around the same time last year for the exact same reason – she was murdered for rejecting her cousin's marriage proposal. Ultimately, this is a clear indication that incidents like these are still so frequent.

There is an explanation for why such absurd crimes are normalised. Since by the time women reach their sexuality, every woman has been taught and has internalised the fact that a woman should not make a man angry. We are socialised to pacify men at every given point in time. We avoid making eye contact with men who catcall us in public so as not to encourage them; we certainly have been taught not to talk out loud about any harassment or experiences of inappropriate behaviour we face from men so as to protect our izzat (honour). We even laugh at men's jokes even when they're not really our type of humour or worse, are demeaning to our gender.

The moment we unlearn these teachings is when, as Audre Lorde says, "the master's house is dismantled". In that moment, when a woman stands up and says "no" when she feels uncomfortable, she is evidently practicing a revolutionary experiment. It is at this point that we learn to stand alone, knowing that any kind of resistance might be the loneliest and dangerous decision to make, but it is what needs to be done. For this very reason, choosing resistance over subordination results in severe abuse, harassment and clearly even death. In an overtly masculine culture, the value of a woman's life is determined by a man who desires to be with her; her body and her life is not really hers.

Ultimately, what needs to happen is that men and women need to confront the situation. We can no longer see the killings of women by men as isolated actions. We need to desperately realise that there is a toxic pattern when it comes to violence against women. Women murdering men for refusing to marry them is something that is rarely and seldom heard of. I believe that even if our police was more responsible and effective, men would still manage to kill women.

Even though, our criminal justice system needs to be held accountable, it isn't the place where this has to be undertaken. It goes deeper than that, right down to the way we raise our children. The girls are told by their parents to put their own needs second, dedicate their lives and passions towards domestic duties in order to please men in the private and public sphere. Even in professional settings, ambitious women are put down because being a woman, and that too an ambitious one, defies all laws of femininity and patriarchy. Girls from a young age are taught to be sacrificial in marriage and be accepting of their fate if their husband decides to beat them. In fact, we are often taught that a boy being physically violent means that he secretly likes us.

What kind of a message is that sending out to boys and girls?

Sometimes it teaches them that catcalling is actually a compliment. Because any kind of attention from a guy is good enough, right? We need to take a step back and look at just how sexist our society is.

For men, wanting or desiring women's affection doesn't make them entitled to it. For men to kill strangers is to say that that whoever says "no" is part of a long continuum of gender-based violence. All of the concepts are the same; however, one can be sure that the list of women attacked for saying no is still going to grow longer. We have officially become immunised to the misogynistic expectations at the root of such violence, which is specifically what keeps women at risk.

Sexual harassment and violence/killings against women in Pakistan is consistently becoming more frequent as the men become insecure watching women become independent enough to stand up for their rights and be vocal about them.

For men who are reading this, do not think that women hate you. Why is a man's masculinity so fragile that he can't handle a woman not being interested in them? Why does he feel so entitled to a woman's body that he has to kill her because her rejection is an indicator of contempt and disrespect?

For women who are reading this, do not feel guilty for saying no. You are not responsible for the harm you receive for expressing your disinterest in a man; it is certainly not your fault. It is outrageous that even in this age, it is always on us, as women, to always be nice, to smile, to dress modestly in order to prevent rape and other kinds of abuses. Don't let anything keep you from acknowledging your right to your own body and to say no when you're not interested.
Facebook Conversations
COMMENTS (3)
Comments are moderated and generally will be posted if they are on-topic and not abusive.
For more information, please see our Comments FAQ