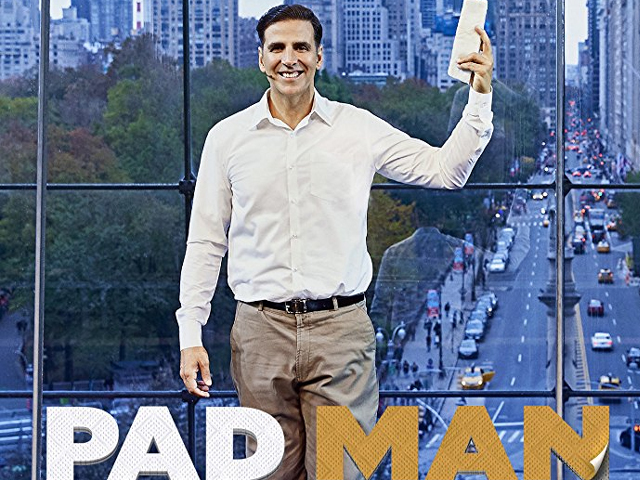 ---
Padman: Shaping the narrative surrounding menstrual hygiene with care and ironic wit
It lashes out at social customs, morals and absurd misconceptions encircling menstrual problems, in a pleasant manner.
---
From Airlift (2016) to Rustom (2016) and from Toilet: Ek Prem Katha (2017) to recently released biopic Padman, Akshay Kumar is portraying inspirational characters and filmgoers are loving his selection of movie subjects. His latest thought-provoking venture Padman revolves around a taboo topic – menstruation. The movie skilfully highlights basic hygiene that is necessary during menstrual cycles.


Based on Twinkle Khanna's short story The Sanitary Man of Sacred Land, Padman is about Tamil Nadu's Padmashree winner, Arunachalam Muruganantham, a social activist who not only empowered the village women but also created inexpensive sanitary pads. The film has been appreciated all over India for drawing attention to a vital health issue.

However, in Pakistan, Padman has been banned due to its "unmentionable sensitive content". According to Central Board of Film Censors,

"We cannot allow a film whose name, subject and story are not acceptable yet in our society."

Moreover, Lollywood pundits criticised film distributors for obtaining film rights that are "ruining Islamic traditions, history and culture".

It is unfathomable to me how an inspiring movie related to menstrual hygiene can ruin our tradition, history and culture. Sadly, it shows our societal attitude and reveals the narrow-minded way we deal with taboo subjects, particularly the core problems related to women. We want to adopt ostrich policy by hiding and labelling substantial issues as un-Islamic and taboos.

Keeping in mind the dogmatic conservatism in South Asia, one must appreciate the courage and efforts of filmmaker cum screenwriter, R Balki, for shedding light on a peculiar matter. His film tells the story of a spouse who stands alone to fight insular mentalities, social customs and taboos. Troubled by his wife Gayatri's (played by Radhika Apte) practice of using dirty rags during her menstrual cycle, caring and creative welder Lakshmikant Chauhan (played by Kumar) decides to make something useful and economical for his wife.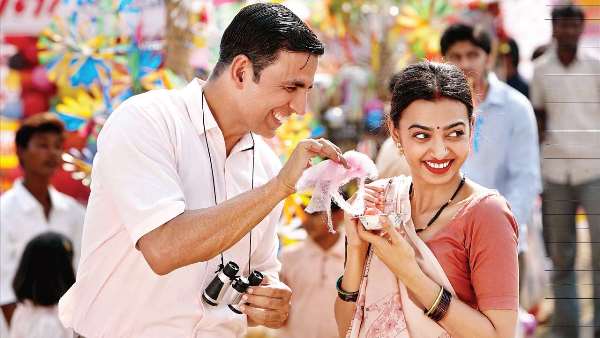 Putting aside all the social and cultural restraints, Chauhan attempts to ascertain the procedure by experimenting different ways and incorporating cotton, plastic sheets and other fabrics to create an effective sanitary product. Initially his wife, mother and sisters are not ready to accept his behaviour of openly talking about safety and menstrual hygiene. However, Chauhan's determination does not falter and that results in an invention of an inexpensive sanitary pad-making device. He not only invents a useful machine but also generates working positions for rural women and makes them capable of earning a decent livelihood.




The director and his team's approach meritoriously covered the ground-breaking invention in an enjoyable way. The storyline clearly lashes out at social customs, morals and absurd misconceptions encircling menstrual problems. It expresses the obnoxious rituals, coating it with ironic wit, to show the absurdity in society related to periods.

However, there are two things that are not truly incorporated in Padman; one is Sonam Kapoor's character and other is Chauhan's speech at the United Nations, as both seem charred and overexcited.

As far as the performances are concerned, all the actors did a great job of producing convincing characters on screen. Kumar brilliantly reflected the mediocrity as well as powerful persona of Chauhan. He skilfully managed to portray the aura of a straightforward man, his creativity and determinism.

On the other hand, Apte beautifully exhibited the innocence, irritation and embarrassment of a troubled Gayatri.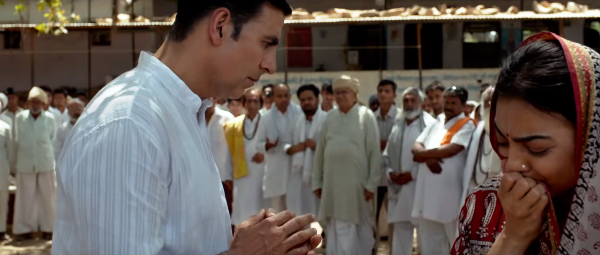 Kapoor perfectly portrays the educated liberal woman, Pari. Although her character was not a demand of the plot, it was added to give the story a romantic perspective, but Kapoor manages to give a fresh and convincing performance for spectators.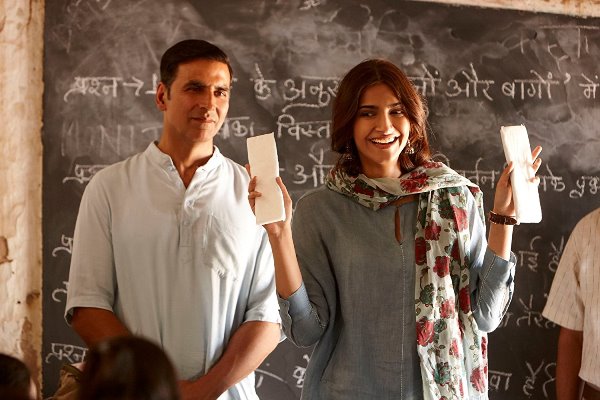 All in all, from articulating menstrual hygiene to empowering rural women, Padman concentrates on the personality of a social activist and his struggles to revolutionise the concept of sanitary napkins. It is truly a dynamic story, unfolding a revolting chronicle to the society in a pleasant manner. The gripping script will keep you glued to your seat. And a few plot weaknesses aside, it is definitely worth a watch.


Facebook Conversations
COMMENTS (9)
Comments are moderated and generally will be posted if they are on-topic and not abusive.
For more information, please see our Comments FAQ