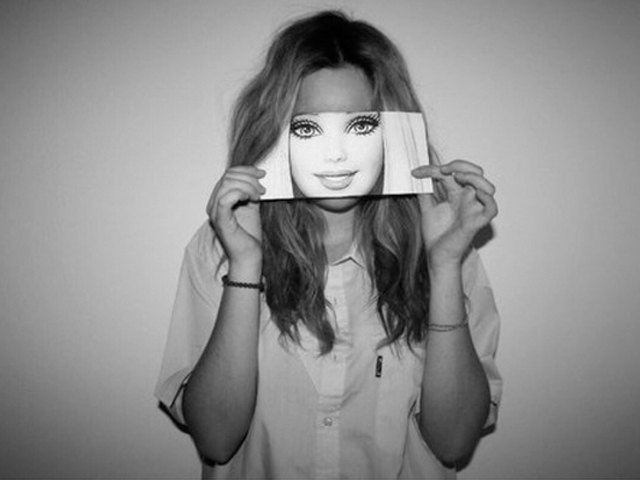 ---
He was a work of perfection and so was his marriage
This was their truth, yet to the world, they were the perfect couple. He had painted them that way.
---
It was a day just like any other, she opened her eyes to wake up to the same chandelier that dangled from the ceiling, sat right up and looked to her right. An empty bed again, another night he had not come home.

She got out of bed, put on her slippers and went to the bathroom. The warm tiles felt good, she could just sit there on the floor all day, she thought. After all, she had so many days to just spare. She quickly undressed to get in the bath and as she did she looked at her body in the mirror. A sudden feeling of self-pity took over; despaired sadness reined her mind as she folded her arms around her chest.

An hour later, she was standing in a bathrobe staring at her wardrobe. All these dresses just hanging there. Why dress up, she asked herself the same question every day. However, today had to be different. Today, she had to give it all she had. So she went through the dresses, one after the other and then another, and another, and another…nothing was good enough. At last, she stumbled upon a black dress; an elegant fish tail dress with sequin detailing. It was the dress she had worn to a wedding when he had proposed to her. Yes! This was the perfect one for the day; he would definitely like how she looked in that dress.

Another three hours later, the lean black dress lay on the bed surrounded with a pair of black Jimmy Choo heels, a diamond necklace that would complement the dress just the right amount and an elegant black sequined bracelet. Today, nothing could be less than perfect; nothing should be less than perfect, she thought in her mind. Lost in her thoughts, she just sat there with one hand on her dress. Unknowingly, she tightened her hand grip, as if she was grabbing on to something that was being taken away from her, or worse, maybe snatched.

Yes, it was time; time had been snatched from her. She had given all she had to this marriage, a relationship that still seemed most obscure to her.

Ting Tong

The loud echoing sound of the bell brought her back to reality, and she quickly rushed to the staircase to see who it was. On the ground floor, the maid opened the door to a smartly dressed gentleman. Still watching from top of the staircase, she thought she had never seen this man, who could it be, but just as she was lost in her thoughts again, the maid called her.

"Ma'am, this man is saying sir sent him for a house party tonight. He is an event manager."

"Alright, tell him to wait in the living room. I shall be with him in a moment," she replied.

A party? Tonight? For a moment, she felt butterflies in her stomach, so she clenched it with one hand unknowingly, like a happiness that cannot be contained. He had remembered after all, he had remembered their anniversary. She could not control her happiness. It felt as if a teenager had discovered that her crush liked her too. She quickly fastened her robe and went into the living room.

"Yes, how can I help you?" she asked.

"Ma'am I have been sent by Mr X, he wants me to take charge and organise your anniversary celebration for tonight. A list of guests has already been given to me and the invitations were sent weeks ago. Some very important people will be joining you tonight, and hopefully share your happiness. Now, I just need permission to bring in my workers and start with the decor and food preparations, if that's alright with you."

"Why, yes certainly," she politely replied back.

There it was, this was an esteemed party for esteemed guests. To honour her husband and his trophies. He wanted these people to see his accomplishments, to see his decorated life, and where was her place in all of this, on what shelf in the house should she make space.

She went back to her room after telling the maid to assist the man in any way he needed, and not disturb her for a while.

She sat on her reading chair that faced the exquisite window, and let all the sunshine in. Their bedroom was a large one, but she felt its walls closing in on her. Even with all the space she had, she felt trapped. This wasn't the first time she had felt this, but this time it hit her the hardest.

A few hours later, she heard a knock on the door. So much time had gone by, and she didn't realise it was time for the party. She opened the door to find her husband standing there, he was cross and he looked angry.

"What the hell were you doing? Do you know I have been waiting for a good four minutes here? And why are you still in your robe? Why aren't you dressed yet? Can't you do anything right? Now let me in, at least one of us should look presentable to welcome the guests," he said while pushing her away.

She was crowned homecoming queen back in the day and had won various dancing competitions. People complimented her on her writing and poetry. She was everyone's sweetheart including his. He was once, according to him, in love with this woman. Yet she failed to please her husband. What was she doing wrong, she thought to herself. Why wasn't she good enough for him? Why couldn't he just look at her once, not with judging or criticising eyes but with compassion and intimacy?

Not wasting another minute, she quickly slipped into her dress.

"Can you please zip me? I'll just be a minute, trust me," she told him politely.

"Oh God, can't you do anything without me, seriously..." he exclaimed, fastening her zip in the blink of an eye and then resumed adjusting his tie, looking in the mirror.

Truth was, she could have zipped her dress herself, but she wanted him to do it, she wanted to feel his hands against her body, she wanted him to touch her with gentleness and care. Alas, another day when this did not happen. Earlier, he at least used to make a pass at her, even though there was nothing subtle about it; they would get in bed, even if she didn't want to. Perhaps all she wanted was for him to be happy, and pleased. But now, it had been months since he had even touched her.

He left the room as soon as he was dressed and slammed the door behind him after telling her to hurry. Amidst the loud thud of the door shutting on her, the small cracking sound of her heart vanished, the echo faded, somewhere in the grand walls, much like her existence.

She quickly made her way to the dressing table and applied some makeup, put on her shoes, jewellery, some perfume and there she was. Ready, all dressed up. She was like a doll, a decorated doll. Everything about her was a projection of his money. All she wore was his choice.

She made her way to the staircase, and before descending, saw a pool of people gathered in the hallway below. Looking at these people, she took a deep breath, closed her eyes, and put on a big smile before taking her first step. She was almost halfway through the staircase, when her husband shouted,

"There she is, ladies and gentlemen, my beautiful wife, who loves me dearly."

Everyone just watched her descend the stairs; she looked like a show stopper, perhaps the most elegant lady in the room. She joined him while he introduced her to his guests. One followed by another and then a couple more, after which he started talking to them about his business plans, politics and investments. There he was, the most sought after lawyer of the city, and there were his trophies, hanging on the walls of their house. People were quite impressed by what they saw, if not by the certificates, honours and newspaper clippings on the wall, then by how extravagant his lifestyle, including his home, looked.

As he had left her side, she found herself lost in this pool of strangers; she, too, walked around the house as if it was a museum. Contemplating his life, his achievements, and his trophies. After all, it was all true. He loved collecting trophies, and she, she was no exception. She realised at that point that she was his ultimate trophy; he had managed to take down a human soul. He had managed to shatter her existence. She felt broken, yet she was his biggest exhibit in the room!

A half an hour later, the maid brought them a cake to cut. Everyone was served a piece, everyone had a few drinks, and then people started leaving. At each step of their way still praising Mr X. Her smile never fading away, not one bit, she let her guest away in politeness and warmth. A couple of hours later, the house was empty, the maids started cleaning and Mrs X realised her husband had left the premise. She rushed to her bedroom to find him there; he was taking his tie off in front of the dresser, and she hugged him from behind.

"I am really tired. That was one hell of a party. I can't believe so many people came," she said while resting her head on his back.

"Yeah, well, party's over now, you can rest all you want," he exclaimed, with sheer coldness, while shaking his shoulder to get her off his back.

He picked up a new tie, and put it on.

"Are you going somewhere?" she asked him.

"Yes, a friend of mine is waiting for me in the car, I'll drop her back home and then I have some work to do as well."

"I can't believe you are doing this on our anniversary night!" tears were rushing to her eyes, but she didn't want to cry.

"Yeah, well I have work, okay. If i say I have work, I have work. Don't try to meddle in my life. I'll do as I please."

"Please, can't you do it tomorrow? I miss you."

She was begging him to stay.

"Stop talking crap, you really need some sleep. Just do both of us a favour, don't think too much and just sleep," he exclaimed rudely.

He advanced to the door without hearing what she had to say. She followed and blocked his way with her arms.

"No, I won't let you with her tonight. Not tonight please. I beg you, don't do this tonight."

And there it was... the ugly truth that had remained covered all this month, was out. They both knew what was happening; she just chose not to say it. Because as long as she didn't say it, it wasn't reality, and he could just come back to her like nothing had ever happened. But today, she chose to break her silence. She felt vulnerable beyond means.

"Oh, so you know. Well then, I don't want to stay with you tonight, now let me go!" He exclaimed trying to push her away.

"No! Please…"

"Get away!" he pushed her with such brutal force, she hit the wall head first and then collapsed on the ground.

She held her head to look at him, make him watch what he had done, while putting one hand on her bleeding forehead. But what she saw killed her, from inside out. She wasn't afraid of him, or the rage in his eyes. It was the indifference that scared her the most. How much he could hurt her, not stopping to realise what he was doing. That, that scared her that night.

A few hours had passed and she was alone in the bath, taking a shower. She had sat there under the water for a good two hours, crying, then stopping to think, then crying again. The blood had drained away, so had her tears. She stepped out of the bath, put on her robe and silently slipped under her covers. Not a word. She turned the bedside light off and lay there silent. Like a corpse, she felt paralysed, with anger, distress, or perhaps just disappointment.

Her husband came in early in the morning, turned all the lights on, changed and slipped under the covers to get some sleep. She was awake, yet she pretended to be asleep. This was their truth, yet to the world, they were the perfect couple. He had painted them that way. He was a work of perfection and so was his marriage. They were indeed the perfect couple.
Facebook Conversations
COMMENTS (4)
Comments are moderated and generally will be posted if they are on-topic and not abusive.
For more information, please see our Comments FAQ