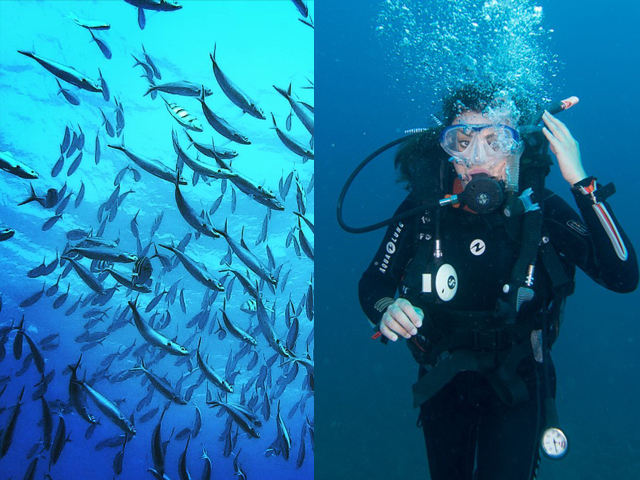 ---
Touching the ocean floor and feeling my heart beat in the clear blue Red Sea at Hurghada, Egypt
Dive sites at Hurghada stand out due to its crystal clear water and the friendly sea life willing to be close to you.
---
There is a phrase I often use to describe my very first scuba diving experience in Antalya, Turkey years ago,
"Diving made me believe there is a God!"

It was a surreal feeling, to connect with the majestic creatures at the depths of the ocean, with a feeling of absolute peace overtaking my relatively complex existence in the moments I spent underwater.

The symbolism behind it alone is much deeper that we can ever imagine. Touching the ocean floor symbolises respect for nature, and thereby leads to a miraculous harmony with the oceanic life as they accept you in their space. Submerging oneself in the ocean melts all ego and negativity, as such intimacy with nature is a mark of one's humility and leads to an acceptance that there is someone much superior to us in terms of wisdom. It makes it possible for us to walk the paths that generations before us may have walked on, and at least for me, this functions as a guiding light towards existential fulfilment.




For me, scuba diving evokes a soothing feeling, akin to waking up from a pleasant dream, or falling asleep listening to a lullaby. Imagine swimming through the clear waters of the Red Sea, with wild dolphins just a couple of feet from you. Picture the colourful creatures of the sea lock their gaze with you as you swim beside them.

Isn't it beautiful?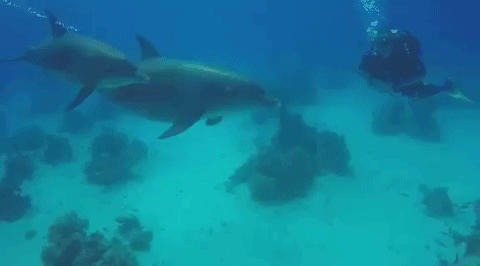 I have been diving for the past three years, albeit with the help of instructors. As diving is like my opium, I wanted to be able to experience this symphony with the ocean independently, hence I started doing research to find the perfect location for my Basic and Advanced Open Water Divers Course. After doing some thorough research online and conversing with experienced divers, I was pulled towards the idea of diving in the Red Sea at Hurghada, Egypt, and thanks to some extremely helpful reviews on TripAdvisor, I was able to finalise Funny Divers as my diving instructors.

It came as a surprise to me, but there is a direct five-hour flight from London to Hurghada. Being a girl and travelling on my own to a relatively unsafe country (as highlighted in the media at least), I have to admit, I was a bit apprehensive. The journey, however, was 'luck struck' from the start. With a slight delay in our flight, the flight attendants asked the passengers to sing a surprise happy birthday to one of their colleagues; a lovely way to start my journey.

I finally landed in Hurghada and it was reminiscent of a developing country, with empty spaces of land and worn out buildings. In terms of Islamisation, most local women wore a hijab, but the locals seemed accustomed to western tourists. That being said, I absolutely despised being hit on by Egyptian men, from as young as 10 to as old as 70, the pickup line of choice being, "where you from?"




My hotel, Sunny Days, was massive and offered free food and drinks to guests, but it turned out that I had booked a family resort (due to my lack of experience) and as a result had to deal with a massive kids fest.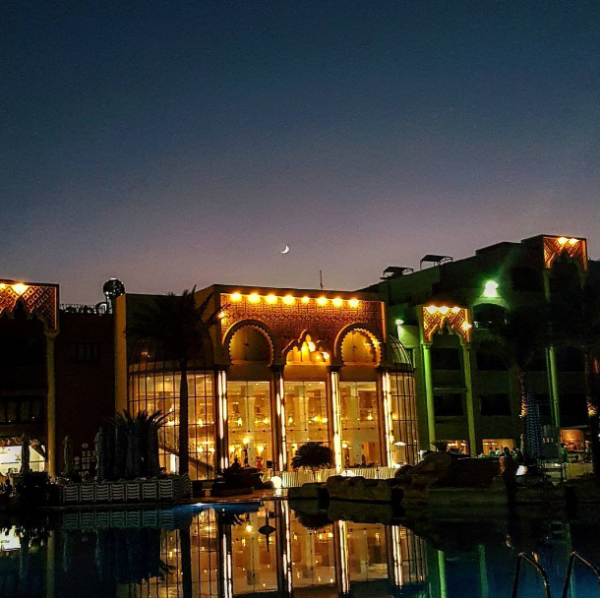 The kids fest would not last long, however, as Funny Divers finally came to my rescue. For the next five days, I was picked up at 7:30am sharp alongside other divers, and transported to a boat which would return us back to the shore in the evening. I couldn't be more thankful for this, especially because I had the best instructor I could have asked for in Ahmed M Ali (he looks strict, but he is an amazing instructor).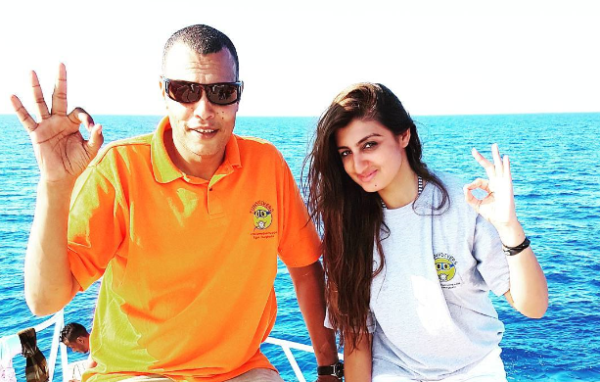 The boat would take us to the far reaching depths of the Red Sea, from where we could see nothing but blue skies and the deep blue sea. It was a literally a breath of fresh air, to be in such surroundings and have no technology at hand.




The course was intensive, both physically and academically, as it not only involves diving but also written exams. Diving is a highly technical sport in which you have be extremely cautious of your scuba kit, as your life quite literally depends on it. From my perspective, the two most important instruments in diving are the oxygen level in your cylinder and your dive computer that you need to constantly monitor for navigation, depth and time.




During the course, all the divers with me became like part of the family. I developed quite the friendship with a French family with two sons (pleasantly annoying teenagers who would compete with me daily and try to beat my record!) and a group of Egyptian men and women who have gained my lifelong respect, as I was immensely touched by their hospitality.

The highlight of my five-day trip was not only being in sync with life underwater, but also with life in the air. After every exhausting dive, I would lie on the deck of the boat with rays of the sun shining on my face as I watched the clear blue skies above the Red Sea, and fed the seagulls that gathered around us.




For the first three days, I did the Open Water Diver Course, in which I went 18 metres (59 feet) deep underwater. The dive sites included Abu Gala Wa, Shaab Iris, Shabror Umm Gamara, Umm Gamar, South Abu Ramada and Gota Abu Ramada.

Putting aside all technicalities, I felt like I could conquer the world when my instructor taught me how to breathe without a 'regulator' (breathing pipe), as I sat 18 metres deep on the ocean floor. Having mastered this intimidating task, I felt a power inside me I had never felt before in my life.

For the remaining two days of the course, I then did the Advanced Water Diver Course, in which I went 30 metres (98.4 feet) deep underwater. The adventure dives included Navigation Dive, Deep Dive, Ship Wreck Dive, Drift Dive and Photography Dive at Small Giftun, El Erug, El Minya, Fanadir-North and Fanadir-South.




What makes the dive sites at Hurghada stand out is the crystal clear water and the friendly sea life that wants to come close to you, and in fact, will be willing to pose in front of your underwater camera. The end of my trip was marked by a customary Egyptian drum and dance for a fellow diver's 100th dive. Indeed, I got up and danced as well in honour of the joyous occasion, and thought to myself that hopefully one day it would be me they would play the drums for. It was here that I met Nasser Hamada, a nice, old Egyptian man. During my conversation with him is when I realised that people in Egypt are happy "unconditionally". They may not have all the luxuries of developed countries, but they find happiness in the simplest and smallest of things.

After five days of disciplined and intensive studying and diving, from 7:30am to 5:00pm, I was finally certified as an Open Water Diver and an Advanced Open Water Diver.




So, even if only once in a lifetime, do try to go and feel your heart beat in the clear blue Red Sea at Hurghada. In the words of Zindagi Na Mile Gi Dobara's Farhan Akhtar,

"Apne hone pe mujhko yaqeen aa gaya."

(I finally believe in my own existence)

Hurghada was unexpected, unravelling, and unbelievably breath taking, and I cannot wait to go again!

If you are a first time diver and looking for advice, feel free to get in touch via Twitter @sana_h_baba.