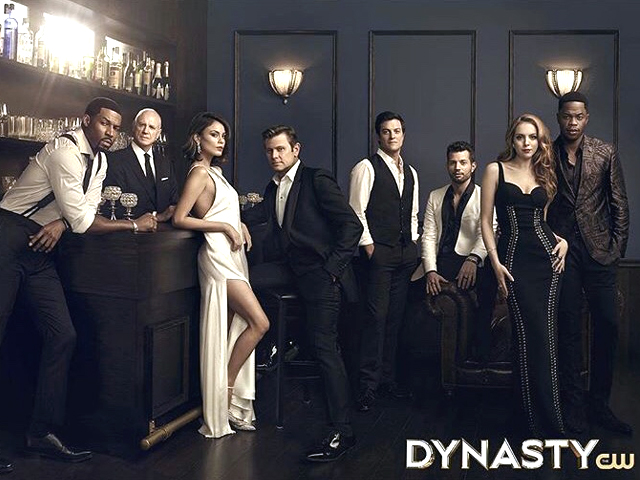 ---
Is 'Dynasty' trying too hard to be like 'Gossip Girl'?
While an easily forgettable show, the drama, scandals, rivalries and love triangles will keep the audience intrigued.
---
Dynasty is a soap opera that recently wrapped up its first season on Netflix, and like most soap operas, it revolves around the family drama in the lives of an egocentric billionaire, Blake Carrington (Grant Show), and his two children.


His daughter, Fallon (Elizabeth Gillies) is a Tiffany Trump lookalike with Ivanka Trump's ambition, while his son Steven (James Mackay) is the clichéd gay man out to save the environment and rebel against his father's corrupt, self-serving ways. Thrown in the mix is Cristal (Nathalie Kelley), their father's Hispanic girlfriend and public relations executive, who quickly manages to infiltrate their lives by becoming their new stepmother.

This drama may not have deep, thought-provoking content, however, it does provide fast-paced events lined with drama, murder, mystery, crime and sex – all the ingredients for an intriguing soap opera. It reminded me of telenovelas such as Jane the Virgin, where if you skip even one episode, you will no longer understand the sequence of events.

Netflix very thoughtfully adds a brief recap at the beginning of each episode, which you will not need if you, like me, binge watch the entire season. The script writers decided not to put too much effort in making their characters memorable; instead they focused on a goodlooking cast, adding to the recipe a couple of superficial good deeds and hoping that this would suffice to make the audience adore the Carringtons.

However, it did not.




Blake is presented as a doting father who lives life by his own rules, irrespective of what his family wants, yet continues to look out for them. He takes immense pride in running his energy company, Carrington Atlantic, which he inherited from his staunchly conservative father. Blake's wife, Cristal, is shown to have one too many skeletons in the closet, not to mention added baggage in the form of a highly stereotyped homosexual nephew, Sammy Jo.




It is unfathomable how and why Blake falls for Cristal, as not only is she a damsel in distress pretending to be otherwise, she is forever playing the victim and relying on everyone around her to save her from one mess or another. Even her past misfortunes and a sad backstory fail to garner any sympathies from the audience.




Thrown in the family drama is of course a British butler, Joseph Anders (Alan Dale), who is to Dynasty what Tommy Lascelles was to The Crown, Alfred to the Batman series, and Geoffrey to The Fresh Prince of Bel-Air. Joseph is constantly looking out for the Carringtons and grudgingly extends his services to the latest Mrs Carrington, whom he disapproves of.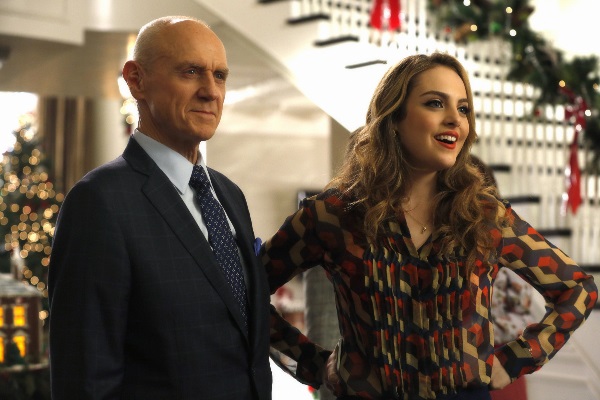 Blake's profligate daughter, Fallon, is responsible for a large chunk of the show's storyline. She's overly ambitious and is confident that she'll be promoted to the Chief Operating Officer (COO) of her father's company. She is also resentful of the new woman in her father's life, whom she tries to figuratively throw under the bus as often as possible.




On the other hand, Steven, her conscientious brother, is shown to be poles apart. Early on in the season, he is shown to have strong morals and wants to stay far away from the corrupt corporate world his family is a part of. It is only revealed to us later on that he, too, has questionable judgment and moral dilemmas at times.




The series gets interesting as Jeff Colby (Sam Adegoke), one of Blake's rivals, starts to take interest in his daughter. Fallon also happens to be a childhood friend of Jeff's sister, Monica. What Fallon is unaware of is that Jeff may not be the doting man he comes across as. There might be more on his agenda than meets the eye and this is something that Michael Culhane, Fallon's other love interest/chauffer, is concerned about. Scandals, rivalries, budding romances and love triangles seem to be the cornerstones of Dynasty and definitely keep the audience intrigued.




It is safe to say though that Dynasty is an easily forgettable show, without a single memorable character. It is loosely based on the 1980s series of the same name. While that went on to win various awards including a Golden Globe for Best TV Drama series, Dynasty does not have the potential to follow suit.

Even though producers Josh Schwartz and Stephanie Savage have been credited with the success of Gossip Girl and The OC in the past, Dynasty pales in comparison to those shows. It does, however, provide for good entertainment for days when you just want to watch drama for the sake of watching some drama.

Season one of Dynasty has 13 episodes and each episode brings its own twists, turns, drama and the necessary cliff hangers. Were it not for the fast-paced events and new predicaments every step of the way, Dynasty wouldn't have been as entertaining as it is.

Watch Dynasty if you want to keep track of who manages to stay afloat in the rapidly turbulent waters of this series.

All photos: IMDb
Facebook Conversations
COMMENTS (1)
Comments are moderated and generally will be posted if they are on-topic and not abusive.
For more information, please see our Comments FAQ