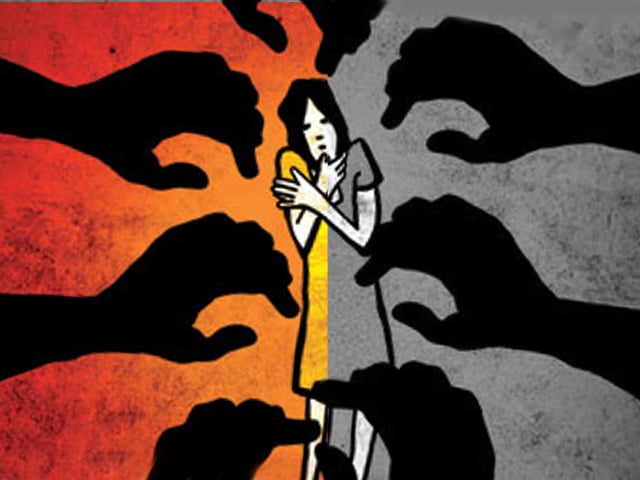 ---
For men, there might be a difference between a rapist and a sexual harasser, but for us women, it's one and the same
Why do we jail people for possessing child pornography when we know that it isn't as bad as actually raping children?
---
I was astonished to read "When #MeToo Goes Too Far", an essay by Bret Stephens in The New York Times, in which he harangued women for not knowing the difference between sexual harassment and violent rape. His bottom line was that if you don't treat sexual harassers more gently than you do rapists, everyone's going to get tired of #MeToo, and leave you out in the cold.

Well, and here I was thinking that being violently raped is exactly the same and as bad as sexual harassment on the street, or at work. Thank you for pointing the difference out to me, Stephens, and Matt Damon.

I like a little gaslighting with my morning tea as well as the next woman, but for the sake of argument, I posted a thread on Twitter that went something like this:


What @BretStephensNYT misses out in this essay on #MeToo (beside the fact that women know the difference between harassment and rape) is that how women feel about BOTH is the same: WE DO NOT WANT ANYTHING ON THE SPECTRUM TO HAPPEN TO US. https://t.co/hD7QlWroCy

— Bina Shah (@BinaShah) December 21, 2017
Making women compare their experiences of harassment to experiences of rape and assault creates a hierarchy of victims, designed to work against the solidarity that the #metoo movement is creating. We must resist.

— Bina Shah (@BinaShah) December 21, 2017
One last thing: no woman sits and thinks: "Do I want to be harassed at work or violently raped?"

This sort of false equivalence is dangerous and antithetical to the elimination of all forms of violence against women. Please remember that, @BretStephensNYT.

— Bina Shah (@BinaShah) December 21, 2017


Seriously, this is like pointing all women towards a special 'Rape Restaurant' for women, making them sit down in a booth, and then showing them a menu with different price lists for all the different experiences of sexualised violence that are on offer, something like this:




What Stephens and his ilk don't understand is that none of us women want to be in that godforsaken restaurant. We don't want to live in a world where we're told, "this is the price of being a woman. Now, you can get off lightly, so be a good girl and don't complain too much, or you might get the worst thing on the menu". Or, "Be lucky you didn't get the house special today: Murder with a side of rape".

I realise that this metaphor is slightly crude, but I don't know how else to make people understand that all expressions of sexual violence start low and go high. That there is a spectrum, and anyone on it is a criminal. Why do we jail people for possessing child pornography when we know that it isn't as bad as actually raping children? Because we know where it leads, and we want to protect children from the crime being committed, either in thought or in deed.

But the person who consumes the pornography isn't actually taking photos of the child, which isn't as bad as abusing the child, which isn't as bad as…

You can see where this goes. It's the same with sexualised violence against women, or gender-based violence against women. Whatever you want to call it, the same thing applies – women should not have to suffer any form of it, mild or egregious.

Finally, to those men who are afraid they'll be wrongly prosecuted (and I see a slew of Daily Mail articles these days about men wrongly punished for false accusations of rape, talk about backlash), I say this: I'll fight for your rights, if you fight for mine. But let's see you put your money where your mouth is, and stop trying to make distinctions that are harmful to our ultimate goal.

This post originally appeared here.
Facebook Conversations
COMMENTS (1)
Comments are moderated and generally will be posted if they are on-topic and not abusive.
For more information, please see our Comments FAQ