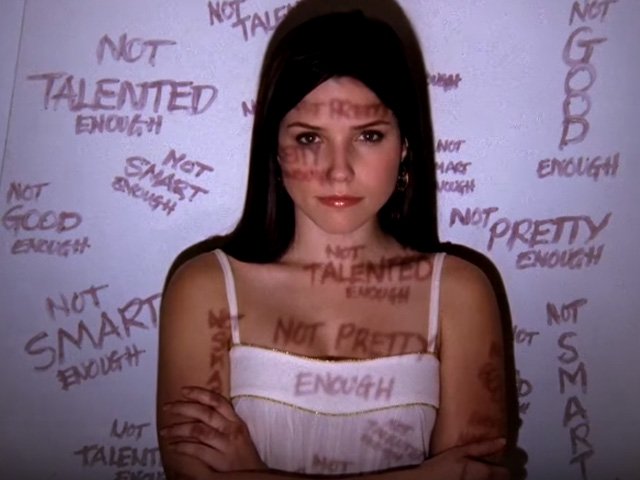 ---
Emotional abuse may not leave scars like physical and sexual violence does, but words can hurt more than punches
"Do you really think you look nice?" or "Women like you should sit at home and look after children" is emotional abuse
---
"The rights of every man are diminished when the rights of one man are threatened."

These words by John F Kennedy shed light on the purpose behind the 16 days of Activism that we all advocate for today. We all stand united as one, across the globe, reaching out to protect women against the prevalent threat of violence.

When we say violence, however, most of us are usually focusing on physical and sexual violence, featuring stories of battered and broken victims. What goes unstated and somewhat neglected is the trauma of emotional abuse that women are also widely subjected to in today's world.

"Do you really think you look nice when you dress up like this?"

"You absolutely will not meet those family members again or I will break your bones!"

"Those are not the kind of social gatherings you will ever be a part of if you want to still be in this marriage."

"Immediately unfriend that guy on Facebook!"

"Why do you need money when I am already providing everything you need?"

"Work? Women like you should just sit at home and look after children."

"You are good for nothing!"

Although these types of emotionally abusive behaviours leave no physical scars on women, they can, if they are repetitive, be damaging to both their physical and emotional health. Abuse here manifests itself as a habitual pattern of threatening, bullying, demeaning verbal offence, constant excessive criticism, coercive control, intimidation, shaming and manipulation done by the oppressor.

Because of the lack of physical evidence, many cases of emotional abuse go unrecognised and therefore unreported. Most of the time, the victims themselves do not recognise it for what it is, and dwell in self-blame and guilt. Emotional abuse occurs when an individual is repeatedly subjected to behaviour that slowly eats away at their self-esteem, security and confidence in themselves and others.

Emotional and verbal abuse can leave more lasting scars than physical abuse, despite the proverb that says "words will never hurt me". It slowly erodes the foundation of a person's self-value. This form of abuse has a resounding impact on the kind of personality you develop, your personal well-being, and also creates lifelong emotional pain and psychological scars.

An abuser's goal is to assert complete control over his victim. Sometimes they do so in such a subtle manner that it never occurs to the victim that this is a form of abuse and needs to be brought to a halt.

For example, I happen to know a woman who is a well-established paediatric physician, someone who earns a good amount of money. Her husband is not only excessively critical and rude to her, but also makes her transfer all her earnings into his account and gives her a fixed allowance every month, which is only a portion of what she earns. He tells her that he will decide how much money she deserves and it is her duty to help with household expenses. This is psychological and financial abuse and is a subsection of emotional abuse. To belittle someone's self-worth so much that they feel they are a not even entitled to that which is their due right.

Have you ever been in a relationship where each day you are made to feel that your memory is getting fuzzy and events did not unfold such as you recall them? That reality as you see it is not really how it was? Gaslighting is how you describe such a form of emotional manipulation. The abuser makes you feel like you are losing your mind and memory, by denying that previous incidents of abuse ever took place or by describing an event of abuse as completely different from how you remember it. With recurrent gaslighting, the victim undergoes a shift in her reality and is soon caught up in the ironclad shackles of emotional abuse. If the problem is not recognised, a variety of coping mechanisms can develop from an abusive relationship, such as dissociation, addictions, deadness, anxiety and depression.

Having focused entirely on scenarios of domestic settings and intimate relationships, let's not forget that emotional abuse can also occur in professional life too, in categorically formal and business-like settings. I remember, as a fresh graduate on job, the workplace was not my favourite place in the world as I felt like I was in the face of constant criticism and dejection. Being a plump individual and living with the extra pounds was somewhat heart-breaking as our society puts a premium on thinness. Co-workers were sometimes downright mean as they passed snide remarks about my weight, and words that hurt can stick with you for a lifetime. I was excluded from a lot of social activities and felt isolated and rejected.

Work, you'd think, would be a place where you learn life skills, but it can turn out to be an emotional hell. Singled out from a group of people, the subject of disdainful and degrading attention, you'd be traumatised for a long period of time. And this would be true even if the group you were in was relatively supportive. Even if they downplayed the social isolation and public shaming, you'd still feel it at a subconscious level. We thrive on being social beings after all, and as Charles Cooley said, we get our self-image in part by the way others see us.

The government of Pakistan under the Punjab Protection of Women against Violence Act 2016 recognises psychological violence as an offence and outlines a series of actions that the court will take in order to hold the oppressor accountable for his crime. However, in an adherently patriarchal society such as ours, we fail to see implementation of laws that are made to warrant protection to those who need it most.

We are essentially unaware of our rights as women and as individuals so we find emotional abuse to be acceptable at some level. It is definitely not okay for someone to exert power over our emotional wellbeing. We'd be better off as a society if we all took a moment to learn more about these less-understood manifestations of emotional abuse so we're better equipped to be of assistance to people in our communities who are going through this.

I strongly feel that emotional abuse needs to be addressed and the silent suffering of countless people be brought to an end. Here is to the first step that I wish to have somewhat accomplished through my words – creating awareness about emotional abuse.