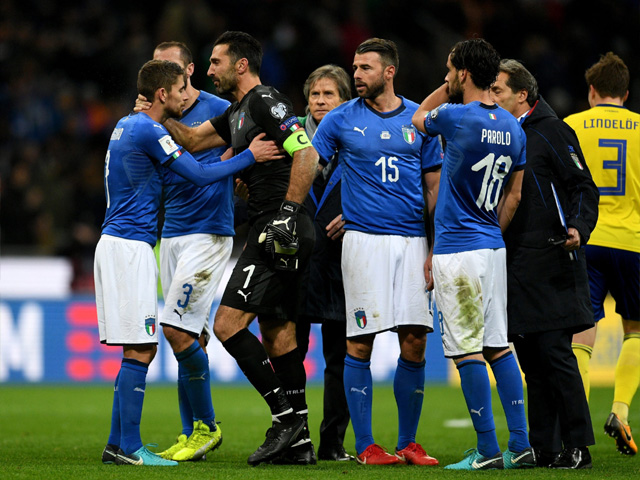 ---
Was Italy's apocalypse a by-product of Gian PieroVentura's bizarre and faulty tactics?
This financial loss of €500-600mn is nothing compared to the damage that has been done to Italy's football prestige.
---
Italy as a country is not too dissimilar to us, especially if you consider the misfortunes that have befallen this particular European nation in recent times. A corrupt head of state governing a highly unstable democracy, natural disasters and general economic woes are just some of the many elements that make us Pakistanis relate to an ordinary Italian's life, on a somewhat deeper basis.

But there is one other similarity between the two countries that is pertinent to mention here – the die-hard love for one particular sport. Football to Italy is exactly what cricket is to us. If we are rightfully called a cricket crazy nation, it's only fair that we also term Italy as a football fanatic country. So last week, when the front page of a widely circulated Italian newspaper screamed, 'this is the apocalypse', referring to Gli Azzurri's failure to qualify Italy for the FIFA World Cup for the first time since 1958, we, more than anyone else, could have perfectly empathised with the extent of the disaster.

If you are still unable to grasp the magnitude of this tragedy, I suggest you simply imagine the collective emotional state of our nation, if we somehow miss out playing in a major ICC tournament.




After losing the first leg 1-0 against Sweden in a two-leg playoff, the Italians needed to better the score in the reverse fixture in Milan. But a 0-0 score line last Monday meant that 'The Blues' were not going to be a part of football's premier tournament for the first time in 60 years.

While Italy exited the last World Cup that was held in Brazil in the first round, the current humiliation of them completely missing out on the event just proved too much for the Italian public to handle.




A whole host of senior players including Andrea Barzagli, Daniele De Rossi and Giorgio Chiellini have all announced their retirement from international duty, following the shameful exit. However, one player that every football lover, regardless of their allegiance, would miss the most is Gianluigi Buffon, who also brought down the curtains on a glittering career in the aftermath of the shocking defeat.

With 175 appearances in 20 years, the legendary goalkeeper is probably the only member of the team who cannot be blamed for the debacle but yet he was the one apologising to the fans and country as a whole for the result.

"I'm sorry," a visibly distraught Buffon said after the final whistle. Adding, "We failed at something that also means something on a social level."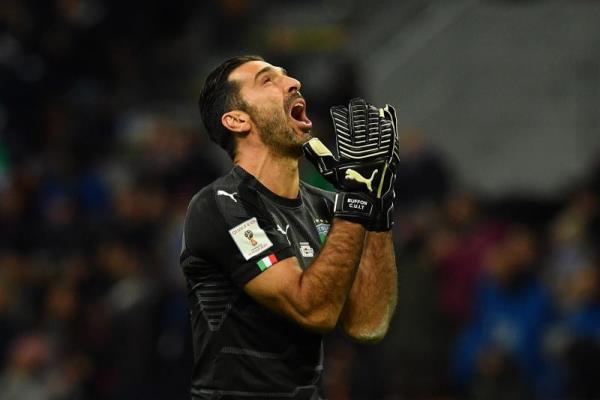 But a tearful Buffon is not the only image from the fateful night that is going to stick long in the collective memories of the Italian public. The whole scene where one of the team's coaches is defied by defensive midfielder De Rossi when asked to warm up, is arguably more illustrative of the reasons why Italy failed to qualify than anything else. Gian Piero Ventura, who has only managed low level Serie A clubs in his career, was never a popular choice to lead the national team. The senior players were never happy with his bizzare team selections and tactics throughout the qualifying round, and according to a lot of critics, this eventually proved to be the biggest reason why Italy failed to qualify.

Even on the critical night, Ventura's tactics were highly puzzling. Playing a 3-5-2 with three centre-backs when Sweden had no need to attack, showed a man who had no understanding of how football works.




It is estimated that the Italian team will miss out on €500-600 million in potential revenue by failing to qualify for the World Cup. But to be perfectly honest, this financial loss is nothing compared to the damage that has been done to Italy's football prestige.

With Serie A again proving to be relevant, it is not all doom and gloom. Juventus have reached two Champions League finals in the last three years and current Italian League leaders Napoli are considered by many, including Pep Guardiola, as one of the best teams in Europe currently. But having said that, the Italian national team, along with losing the play-off tie in Milan, has lost that status as one of the game's true heavyweights. And the way things are going, it is going to be a little while before they regain it back.