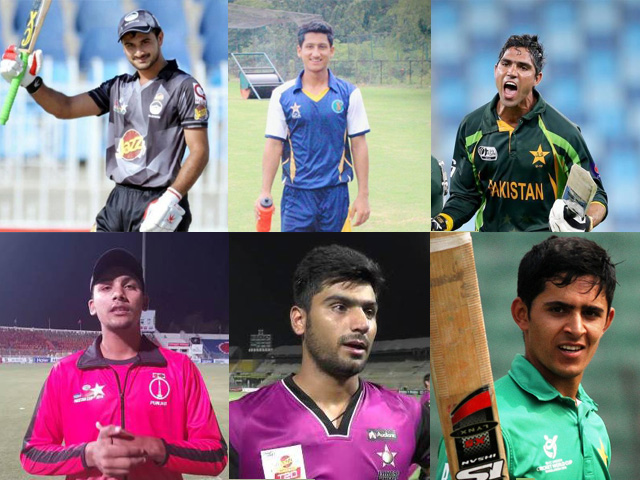 ---
These 10 cricketers from the National T20 Cup are the reason why the future of Pakistan cricket excites me
At such a young age, Danish Aziz is taking on the likes of Saaed Ajmal successfully, proving he has buckets of talent.
---
It is that time of year again, the National T20 Cup. Every year, the tournament generally produces a few potential future international cricketers. Past names include Mukhtar Ahmed, Nauman Anwar, Raza Hasan and Haris Sohail. And I'm relatively sure that this tournament will discover a few too.

As the national T20 commences, I look at the top 10 players to watch out for during the tournament:

1. Sahibzada Farhan

Born in Charsadda, Sahibzada's breakout tournament was in early 2016 where he was called in as a late replacement for Azhar Ali. Throughout the tournament, he put up consistent scores, however, it was in the final where he made his mark by scoring a half century. He's a right-hander who is strong off the back foot. With Ahmed Shehzad's recent struggles, we could see Sahibzada drafted in, provided he does well in this tournament.




2. Rohail Nazir

Not many would have heard of Rohail, but he is one who has come up the ranks in Pakistan cricket, having just recently played for the Pakistan's Under 16 (U-16) team. Here, he regularly scored, most notably scored centuries against Australia U-16. Rohail is also a wicket-keeper, which is an advantage.




3. Danish Aziz

I remember watching Danish in a domestic tournament a year or so ago, and thought he is a fantastic player. At such a young age, he was taking on the likes of Saaed Ajmal successfully, showing he has buckets of talent. Since that tournament, he hasn't done much with the bat, although his performances with the ball have been noticeable.




4. Saif Badar

Saif is also one of the cricketers who have come up the ranks. He was part of the 2016 Under 19 (U-19) World Cup squad where he excelled, and caught the attention of many. His powerful stroke-play is a delight to watch and is what earned him a contract with Lahore Qalandars in 2017. Although a precocious talent, Saif hasn't put in worthy performances of late, but in this tournament, he has the perfect platform to do so.




5. Umair Masood

I always rate players who perform on the big stage, or in tough circumstances, and Umair is one of them. In the 2016 Under 19 (U-19) World Cup semi-final, with Pakistan struggling, Umair played an outstanding knock to get his team out of trouble. During this knock, he showed he had immense skill as well as maturity. Since those amazing innings, he's hardly had a chance to perform in domestic cricket. His offside play is outstanding and with him being able to keep wicket, it makes him an extremely valuable cricketer.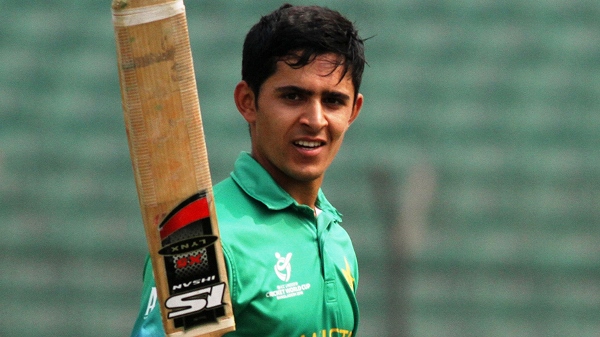 6. Hussain Talat

After being on the bench for most of season two of the PSL, Hussain was finally given a chance to play and he impressed immediately by striking a 50. The highlight of that innings was a shot over extra cover for six, one of the hardest strokes to play as a batsman. I feel that Hussain can play many roles; he can play in the top order as a genuine batsman, or he can play down the order as a hitter, making him a versatile cricketer, which is always handy. Pakistan do not have many fast bowling all-rounders, however, in Hussain, they have a special one. His bowling does need a bit of work, but I feel in a few years, he'll become the finished article. He is particularly strong through the offside.




7. Atif Jabbar

I saw Atif play a domestic tournament a few years ago and was immediately impressed with what he had to offer. He appeared on the scene randomly, and just like that, he disappeared. Most recently, however, he's been a regular in domestic cricket and has had a fair bit of success. Atif is a right-handed fast-bowler who hits the bat hard. I estimate he bowls around the 85mph mark, and with a little bit of outwards shape, that is a deadly combination.

8. Shaheen Shah

Recently, quite a few videos of Shaheen's bowling emerged. These videos, as well as a record-breaking domestic debut, gained him a Bangladesh Premier League (BPL) contract, mainly due to his similarity with Australian bowler Mitchell Starc. Shaheen is a left-arm bowler with the ability to move the ball.




9. Shehzad Azam

Shehzad is one of the older cricketers in this list, but I feel he is a very good option with the ball. So far in his career, he hasn't been given much opportunity to showcase his talent. The right-arm pacer has been consistent in domestic cricket for a few seasons now, showing he has a lot of ability. He shapes the ball both ways, but the best thing about him is his fitness and engine. Shehzad can run in all day, although I feel his best format is probably with the red ball.

10. Amad Butt

Amad is another cricketer who I've seen perform in difficult circumstances. This was during the 2014 World Cup semi-final, where he played a clutch innings. Although a capable batsman, his prowess lies with the ball, where he can bowl impressive yorkers at the death.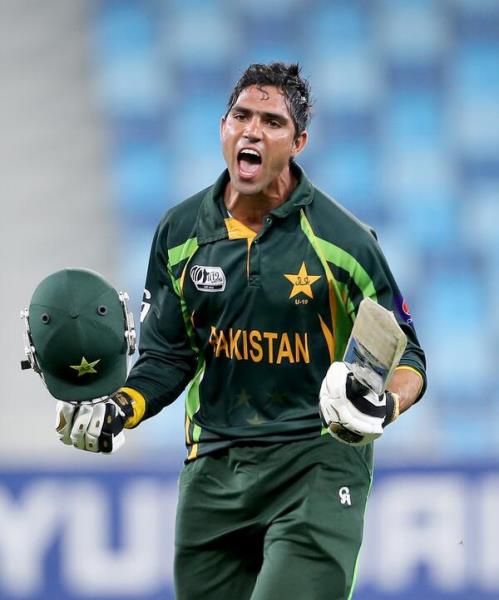 Other notable mentions include the likes of Ahsan Ali, Imamul Haq and Zain Abbas who are all talented cricketers.

The national T20 tournament is set to be thrilling, although, I do find it really odd that the PSL draft is set to take place around the same time as this tournament starts. Surely, logic and sense would be to have the PSL draft at the end of this tournament, so team owners can see the promising talent and recruit accordingly.

Overall, looking at the squad, it seems that not many upcoming bowlers have been given a chance. The names we see are the regular names we have seen for the past few years, which is difficult to get excited by. Similarly, a few top upcoming batsmen have missed out, most notably Saud Shakeel. These cricketers, however, could come in as replacements, once a few of the main team players leave for the BPL. The future of Pakistan excites me, as we have so much talent coming through.
Facebook Conversations
COMMENTS (5)
Comments are moderated and generally will be posted if they are on-topic and not abusive.
For more information, please see our Comments FAQ