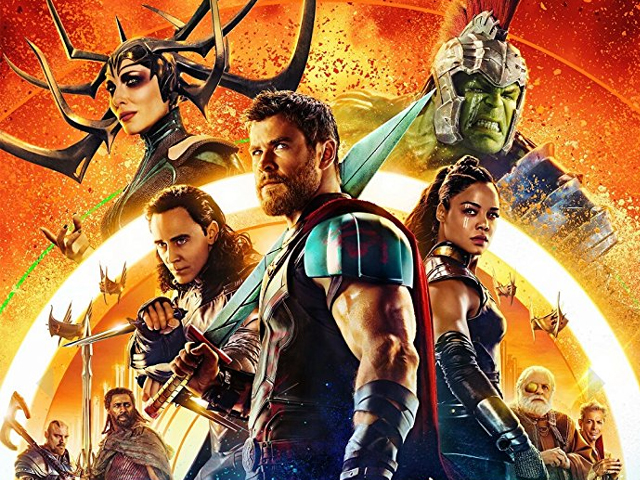 ---
8 reasons why 'Thor: Ragnarok' is the best Thor movie by far, edging towards surpassing 'The Avengers' even
Mark Ruffalo, Chris Hemsworth and Tom Hiddleston, all together in one movie? Thor: Ragnarok was bound to be epic!
---
Years ago, when we heard there was going to be another Thor movie, our reaction was eerily similar to this: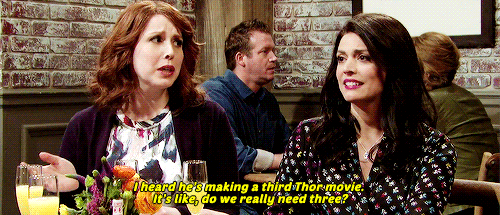 The film's trailer however, proved all the doubters, including us, wrong.


Directed by Taika Waititi, Thor: Ragnarok looked unlike any other Marvel movie we had seen before – and we've quite literally seen them all. The trailer had us hyped for the movie, and – take our word for it – the final product does not disappoint. The response to the sequel has been fantastic so far, and here's why we feel this is one of the strongest movies thus far in the Marvel Cinematic Universe (MCU).

 (Warning: The following post contains spoilers)

1. The women are Hela-fierce

Ragnarok gives us not one but two fierce new female characters, which is enough to make it our new favourite.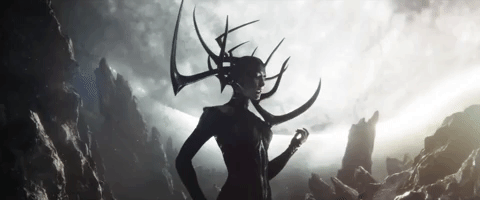 The antagonist in the movie is Hela (pronounced hel-la), the goddess of death. Hela is played by none other than Cate Blanchett, and the actress once again proves why she's won two Oscars. She might be playing the villain, but the woman in us was definitely cheering, "you go, girl!" Hela is stronger than Thor and Loki put together – not only does she take out the entire Asgardian army on her own, she also crushes Thor's hammer into tiny pieces, seemingly with no effort on her part.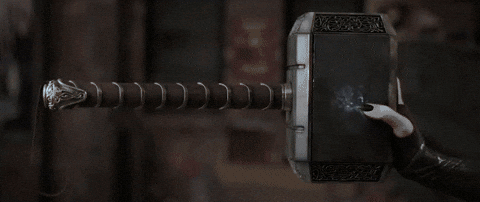 We are also introduced to Valkyrie (Tessa Thompson), a soldier part of the historic Asgardian group of legendary warriors. Even though we do sense a bit of chemistry between her and Thor, we loved the fact that the movie does not confine her to the love interest. She is the one who comes to Thor's aid and not the other way around, which is refreshing to watch.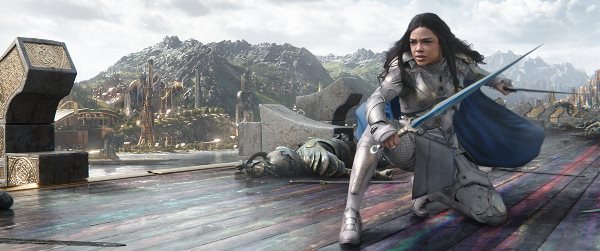 2. #Revengers


The throwbacks from The Avengers are strong in this one! Some throwbacks are subtle, such as the scene where Loki is tied up or when he goes back to Earth, and some are as blaringly obvious, such as Thor naming his new team the Revengers or the constant adoption jokes.




Given that the first Avengers film is probably everyone's favourite Marvel film, we're sure most people felt the nostalgia and went back home and streamed the 2012 classic.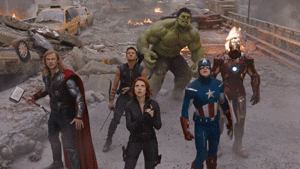 Our favourite throwback is [spoiler] the recreation of the scene from The Avengers where Hulk smashes Loki, the only difference being that this time, Thor is the victim and Loki, who is watching their fight, jumps in triumph screaming,

" Yes! That's what it feels like!"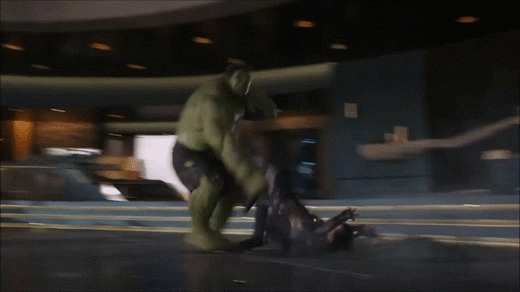 3. We couldn't stop laughing!

What's great about Marvel movies is that they aren't just action movies; they are also packed with comedy. This is probably the funniest superhero movie we've ever seen, outshining Guardians of the Galaxy and Ant Man! Waititi is not only a director but also a writer and a comedian, and if you've ever seen any of his movies such as What We Do In The Shadows, you can easily spot the influence he's had on the script for this movie.




Whether it is Loki watching a skit about his own death in disguise or Thor begging Stan Lee to not cut his hair, we were in splits. They even bring up Tony Stark in the movie when Dr Bruce Banner has to wear Stark's clothes, and we immediately wished he made an appearance to throw a sarcastic one liner at Dr Banner dressed like him. The superheroes are constantly making us laugh at their expense, making this a superhero movie that doesn't take itself too seriously, which is perhaps what makes it superior to most movies in its genre.

4. God of Thunder vs the Incredible Hulk

What's better than superheroes fighting bad guys? Superheroes fighting each other!

Audiences loved seeing #TeamCap and #TeamIronMan battle it out in Captain America: Civil War, so it's only fair that the only two avengers missing in that fight should battle each other.

On one hand, there is Thor, the god of thunder and an all-around pretty tough guy, but on the other hand, we have the Hulk. It's hard to imagine either of these guys losing in a fight, and while we wont spoil it and reveal the winner, we will admit that this gladiator-style match between the two avengers was probably the best scene of the movie.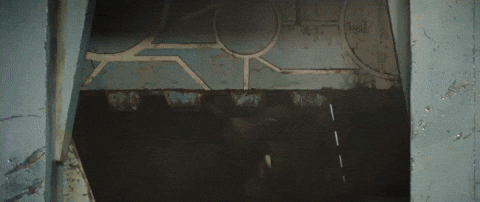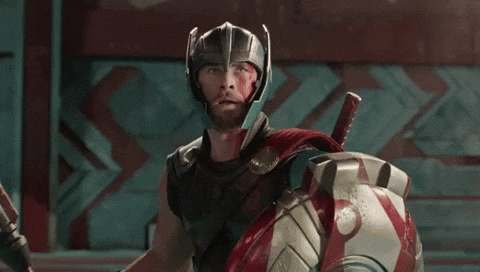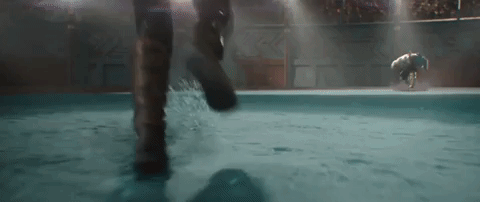 5. The Bromances

Superhero movies feel incomplete without a bromance, and Thor and Loki's relationship is the ultimate bromance. They are brothers – adopted of course – and we see them deal with Loki faking his own death and banishing their father Odin to earth, leaving him to die. Their banter is hilarious and it's fun to see Chris Hemsworth and Tom Hiddleston's chemistry.




From the first fight scene between Thor and Hulk in The Avengers, we knew there was some chemistry there. They rarely agree on anything and try to one up one another, but it is the cutest thing we have ever seen. Tony Stark better watch out because Thor just might take his place as Hulk's best friend.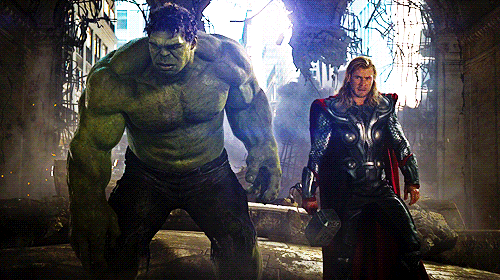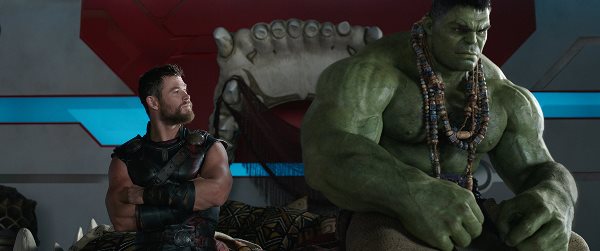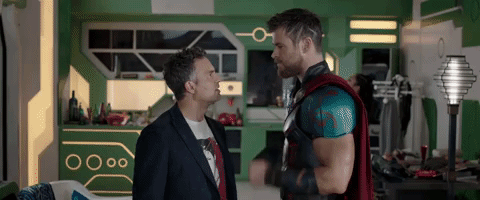 6. Sherlock…I mean Doctor Strange!

The Marvel franchise seems to be cashing up on Benedict Cumberbatch's Sherlock fame. In Doctor Strange, there were a number of throwbacks to the Sherlock series. Similarly, Marvel did not hesitate to fill Cumberbatch's cameo in Thor with Sherlock references as well. His address was written as "177A Bleecker Street", and when Thor meets Sherlock – oops, we mean Dr Strange – he tells him to have a seat and immediately a sofa appears behind Thor, making him sit. This scene reminded us of the gazillion scenes that took place in Sherlock and John Watson's apartment. He even offers Thor some tea…can you be anymore British than this? All we have to say on this is, well played, Marvel!

7. A new favourite character

Marvel excels at creating characters that, even though are not superheroes or even main characters, grow to become favourites. Groot (Vin Diesel) from the Guardians of the Galaxy series is probably the best example of such a character. Thor: Ragnarok introduces Korg (Taika Waititi), a being made of rocks whom you just want to give a hug, and he steals the show. From his rock-paper-scissors jokes to his friendship with Thor, we can't wait to see more of Korg, especially because the idea of him interacting with Groot is just too exciting.




8. Brings the MCU in place for Avengers: Infinity war

Considering that after Thor: Ragnarok we will next see our favourite superheroes all together in Avengers: Infinity War, this movie ties up all the loose ends in order to make that happen. The last time we saw most of them together was in Civil War, after which we saw Doctor Strange and Guardians of the Galaxy Vol 2. Not only have both Thor and Hulk been missing since the last Avengers film, we also didn't know how they would fit in the narrative for Infinity War to begin, and after watching the end of Ragnarok, we have a lot of answers (as well as a lot more questions!)

Not only did it exceed our expectations, Thor: Ragnarok is undoubtedly the best Thor film and also comes very close to beating the first Avengers movie. Mark Ruffalo, Chris Hemsworth and Tom Hiddleston, all together in one movie? It was bound to be epic.

Ragnarok has definitely geared us up for Infinity War. We're keeping our fingers crossed that it will be as amazing as its predecessor, while of course pretending that Age of Ultron never happened.



---