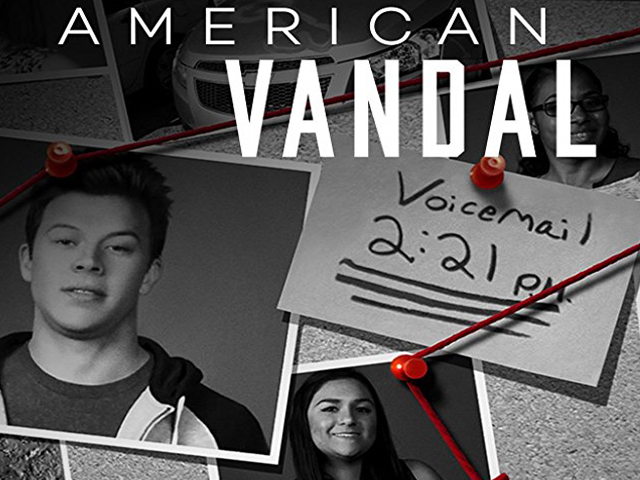 ---
American Vandal is an absolutely sophisticated crime mystery constructed out of a spoof
An engaging 'whodunnit' with a blend of dirty jokes, teen drama and moral introspection makes this show one of a kind.
---
We have all been guilty of indulging in sober conversations, where somehow grave arguments give way to dirty jokes. They might not be appropriate but we nevertheless find them funny. Now imagine a TV show, working with a genre as solemnly serious as true crime and then lacing it with a premise that satirically documents the investigation of a phallus-themed vandalism act.

On the face of it, this might seem like a recipe for an extremely absurd concoction of two diametrically opposing cinematic themes, but handled correctly, you get to experience a completely fresh take on a TV show category that is all the rage these days. Enter American Vandal!


True crime is to 2010s what reality shows were to the 2000s. The genre has heavily saturated our screens in recent times. From dramatised mini shows like the People v OJ Simpson to docuseries like Making a Murderer, this entire phenomenon was becoming such a staple of modern programming that it demanded a parody. Therefore, Netflix provided us with one of the best that this particular genre had to offer.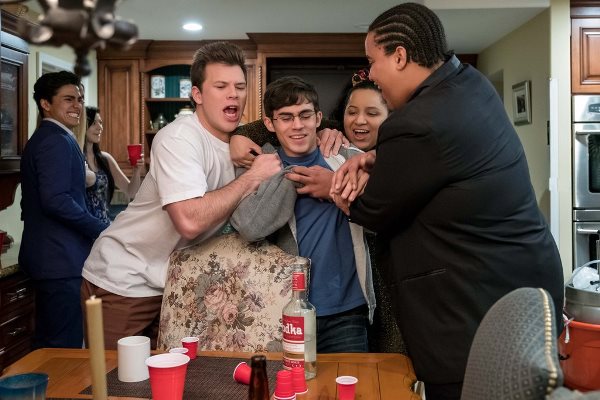 The premise might sound totally ridiculous at first with a 'dirty joke' inspired crime at the heart of the whole narrative. Upon deeper inspection, we realise how the show creators managed to construct an absolutely sophisticated show out of a spoof.




American Vandal is set in Hanover High School where a senior, Dylan Maxwell (Jimmy Tatro), is charged with an act of vandalism that involves 27 faculty cars being spray painted with bright red, cartoonish male genitals. Now the reason why Dylan alone stands accused of the crime is because of his previous class clown antics where he has a history of drawing similar stuff on whiteboards of gullible teachers. When a witness comes forward to tell about his campus prank, he's immediately kicked out of school along with a $100,000 charge for damage that had been done.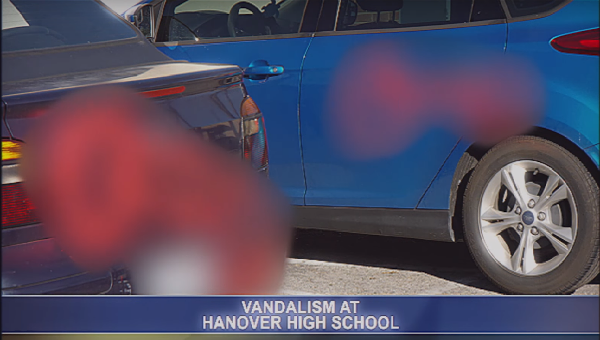 However, the evidence isn't quite strong enough. So Dylan's school mates, Peter Maldonado (Tyler Alvarez) and Sam Ecklund (Griffin Gluck) who are also aspiring filmmakers, decide to determine if Dylan was actually the mastermind behind the vandalism or if he's being unfairly punished because of his past reputation.




On the face of it, American Vandal is a crime mystery where you show up to the party for the humour, but what makes you stay at this bash even after the festivities are over, is the finesse with which the creators have handled the high school melodrama. This definitely does not by any chance mean that the plot surrounding the vandalism act is any less impressive.

The one major advantage that American Vandal has over its contemporaries is the fact that it is a fake mystery. Creators Tony Yacenda and Dan Perrault managed to craft an engaging 'whodunnit' with a combination of silly jokes, teen drama and even moral introspection. The balance of all these is what makes this show one of a kind. You could laugh at the absurdity of such a bizarre blend but instead, this engaging high school chronicle – which is aptly unravelled with the help of Facebook updates, Instagram posts, YouTube videos and Snapchats – reels you in hook, line and sinker.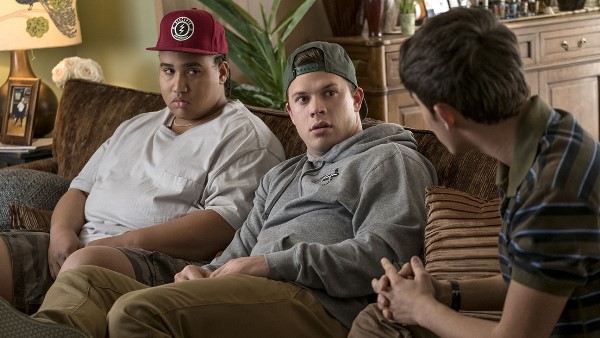 Another aspect where the show truly shines is the acting. Young kids asked to act in a true crime documentary is a challenge because of the acting skills that it requires. But every character in American Vandal rises up to the challenge with aplomb. Special credit should be given to Tatro and Alvarez for doing such a great job.




It is also impressive how the show with such a superficial premise manages to sneak in some major moral questions regarding snap judgments and lazy categorisations. It forces us to see how conveniently, as a society, we label young kids who make mistakes as future failures.

American Vandal is an amazing true crime spoof but it is an even greater teen drama which you don't want to miss out on!
Facebook Conversations
COMMENTS (1)
Comments are moderated and generally will be posted if they are on-topic and not abusive.
For more information, please see our Comments FAQ