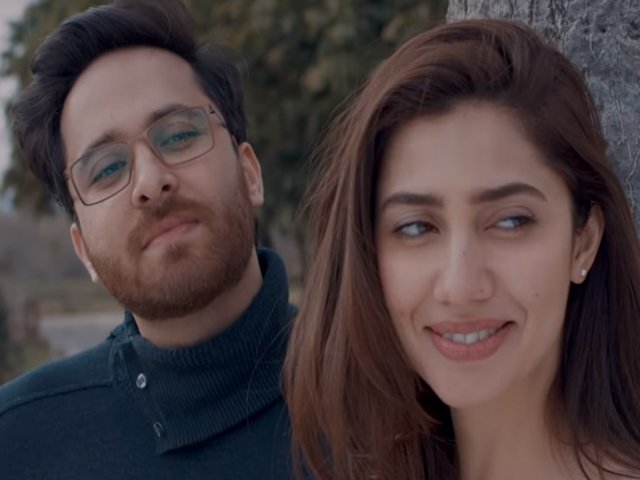 ---
Shoaib Mansoor's most anticipated movie, Verna, is yet another example of his anger towards social injustice
Verna not only sheds light on taboo issues but delivers it in a way that is sure to attract audiences to the theatre.
---
After hits like Khuda Ke Liye and Bol revived Pakistani cinema, Shoaib Mansoor is all set to return with another potential box office hit, Verna. Directed by Mansoor and produced by Showman Productions, the trailer has already amassed more than a million views on YouTube since its release.
#Verna Trailer - 1 Million Views on YouTube!!!

A film by Shoaib Mansoor
Releasing on 17.11.17#HUMFilms #Shoman #MahiraKhan pic.twitter.com/I9UAEIpFz4

— Verna The Movie (@VernaTheMovie) October 19, 2017


Not only have Mansoor's previous films been considered monumental for Pakistani cinema, he is also the brains behind classic drama serials in Pakistan like Alpha, Bravo, Charlie, Fifty Fifty and Ankahi. It is thus unsurprising that news of Mansoor's new release, this time featuring Pakistan's sweetheart Mahira Khan, created a lot of hype on social media, with the trailer generating mostly positive feedback from audiences.

https://twitter.com/Bulleya_/status/920296233297678337


An intense and intriguing trailer.Can only expect the best from Shoaib Mansoor. Mahira looks so different! #Verna https://t.co/kUWgXOmuK3

— Humayun Saeed (@iamhumayunsaeed) October 18, 2017


The trailer reveals that Mansoor, staying true to his genre, has once again delivered a movie centred on real issues plaguing our society. The teaser, released earlier this month, simply showed Mahira beating the living daylights out of an unknown man. The trailer follows up and provides some indication of what could have motivated such violence on the leading lady's part. The highlight of the show is undoubtedly Mahira (Sarah), who not only looks fierce but is also definitely on a mission for revenge.




What makes the trailer intriguing is that it starts off feeling like a romantic film, showing Mahira and Haroon Shahid (Aami) as a happily married couple, but soon changes tack and brings the audience to the edge of their seats. The debutante and the singing sensation, Haroon, looks perfect alongside Mahira. It is also interesting to note that Mansoor has a knack for bringing out the acting talent in Pakistani musicians – be it Atif Aslam in Bol or Haroon in Verna.




The other storyline in the trailer shows Zarrar Khan (Sultan) as an influential feudalist and clearly, the antagonist. Zarrar plays the part of a fraudulent politician perfectly, commanding authority but also looking sleazy enough that the audience knows not to root for him.




Moreover, in the trailer, Sarah can be heard saying,

"Main sirf tumhari biwi nahi hoon, tum se alag ek poori insaan hoon."

(I am not just your wife, I have my own identity separate from you)

In almost all her previous work, Mahira has played the damsel in distress. It is thus refreshing to see Mahira in a completely different avatar; that of a strong, independent woman who is willing to stand up for herself.


Finally. A stronger, complex @TheMahiraKhan A new career path & defiant screen persona. Goodbye Khirad #Verna kya?https://t.co/xa9faAno4J

— Fifi Haroon (@fifiharoon) October 17, 2017


It is also evident through the trailer that rape has been attempted and that Sarah is adamant for revenge. Rasheed Naz's (Khanzada) dialogue in the trailer in the end confirms this as he says,

"DNA match karay tou kya kareyge?"

(What do we do if the DNA matches?)

Given Mansoor's body of work, it is not surprising to see him make a womancentric film on an issue that has plagued our society. Controversial topics like rape are considered taboo and are often brushed under the rug, but Verna not only sheds light on such issues but also implies that being passive in response should not be an option, delivering its message in a way that is sure to attract audiences to the theatre.






Verna's trailer, similar to Mansoor's earlier works, is a little incoherent, with shots from different scenes meshed together without revealing too much of the plot. However, this is what ultimately keeps the suspense alive for the viewers. Hopefully, not only will this movie be a source of strength to victims of such a horrendous crime, but will also change the taboo nature of conversation surrounding sexual abuse and harassment in Pakistan.

A Pakistani movie where a woman physically fights for the wrong that has been done to her? Count me in!

Verna is slated for release on November 17, 2017.

 All Photos: Screenshots