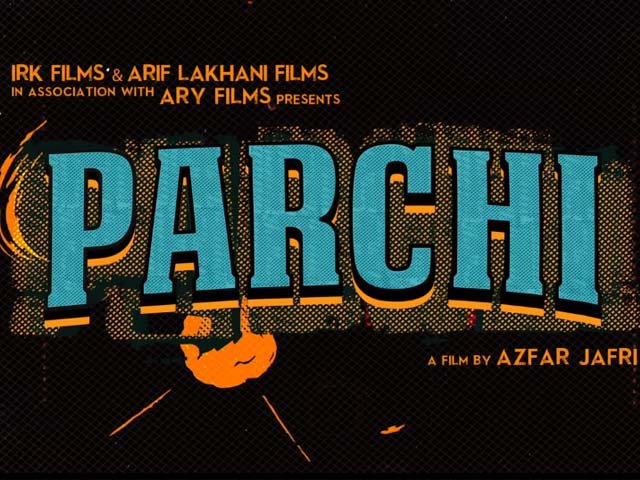 ---
Good work appeals to the intellect and does not have to be a feast for the eyes – and 'Parchi' offers exactly that
It is heartening to see actors bucking the trend and eschewing glamour, glitz and gloss in favour of their craft.
---
Five of the most talented actors, Ahmed Ali Akbar, Hareem Farooq, Shafqat Khan, Usman Mukhtar and Ali Rehman Khan, star in the upcoming feature film Parchi.

Good-looking, well-groomed and polished – to varying degrees, these actors are show business professionals. Hence, they understand the difference between acting and modelling and rely, almost exclusively, on their histrionic abilities when working as actors.

Films and television shows are vastly different from fashion shoots and commercials. They rarely need good looks, clothes, jewellery and accessories. And they certainly do not require affectation, artifice and fake accents.

Not everyone in the cast needs to have flawless skin and perfect hair. This, sadly, is unknown to most Pakistanis in the industry. They do not seem to understand that first and foremost, good work appeals to the intellect and does not necessarily have to be a feast for the eyes.

In this environment, it is heartening to see a set of actors bucking the trend and eschewing glamour, glitz and gloss in favour of their craft. Their resumes, albeit short, are veritable testimonials of their commitment to art. The cast of Parchi includes a number of such professionals.

The teaser of Parchi, released earlier this week, is original, imaginative and artistic. In 60 well-used seconds, it greatly raises expectations from the film. It is apparent that expectations are likely to be met, not only because the teaser features some wonderful shots but also because members of the Parchi team have a history of doing good work.




Parchi is the story of four friends, Bash (Ali Rehman Khan), Bhola (Shafqat Khan), Bilal (Usman Mukhtar) and Saqlain (Ahmed Ali Akbar), who receive the titular 'parchi' demanding a payment of Rs5 million within a period of four days. The consequences of not paying are known well to anyone who is even remotely connected to the largest city of Pakistan.




The setup shows the four young men in various stages of tension, stress and distress, but nonetheless, pursuing a truly brave Eman, played by Hareem Farooq. She also co-produces the film with Imran Kazmi and Arif Lakhani.

The editing, colour grading, cinematography, background score and art direction of the film is as good as Pakistani cinema has seen thus far. The makers of the film appear to have produced a film of higher caliber than their very successful Janaan from 2016, the success of which is sadly some cause for concern.

The teaser shows lead actors walking in slow motion towards the camera, à la Dhoom, Kaante and innumerable Bollywood films.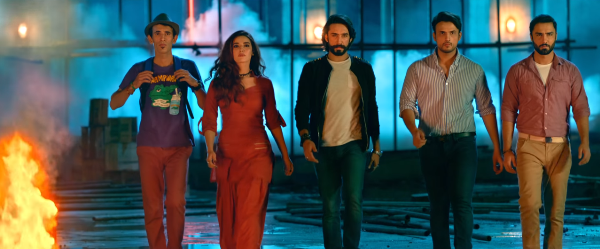 There is also a well-choreographed but seemingly out of place Bollywood-style dance number in the film. And Shafqat Cheema's villainous laugh, the familiarity of which makes it more ridiculous than terrifying.

All in all, while Parchi seems to be inspired by a number of Bollywood films, I still believe it is another step that will take our film industry ahead, and I, for one, am definitely looking forward to it.

All photos: Screenshots
Facebook Conversations
COMMENTS (1)
Comments are moderated and generally will be posted if they are on-topic and not abusive.
For more information, please see our Comments FAQ