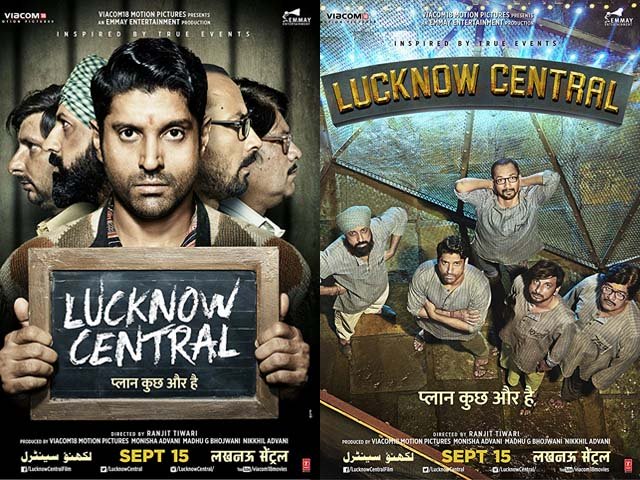 ---
Lucknow Central: Jailhouse rock or jailhouse schlock?
Despite its superiority to Qaidi Band and its riveting premise, the director resorted to overt and needless melodrama.
---
I really have to hand it to Farhan Akhtar. I am sure that the son of the renowned lyricist and screenwriter, Javed Akhtar, must have faced a huge dilemma when casting for Lucknow Central. As an actor, if you sign up for a lot of average B-Town 
masala
 flicks, you will watch your promising career fade into oblivion.
Choose your projects and characters wisely and patiently, and you might just be able to carve a niche out for yourself. Farhan Akhtar opted for the latter and the rest, as they say, is history.
Since his first acting debut film in Bollywood, Akhtar has gone on to act in movies with huge critical acclaim. Zindagi Na Milegi Dobara, Bhaag Mikha Bhaag and Wazir are just a few of his many films where his character has been unanimously praised by the critics. Akhtar can now add another cinematic feather to his cap with the recently released Lucknow Central.
It might not be 

The Shawshank Redemption

 by any stretch of the imagination but 

Lucknow Central

 is an Indian prison escape movie, which is definitely different when compared to your regular Bollywood flicks. Although saying it is different does not mean that I am implying it is brilliant.
Kishen Girhotra (Farhan Akhtar), who belongs to Moradabad, dreams of becoming a singer with his own band. However, his plans are ruined when he somehow finds himself facing life imprisonment on the charge of killing an Indian Administrative Service (IAS) officer. Thus, he ends up in Lucknow Central Jail.


Being wrongly punished for a murder is not something that is going to stop our protagonist from fulfilling his ambitions. In captivity, Kishen finds his chief solace in four other prisoners, played by Gippy Grewal, Deepak Dobriyal, Rajesh Sharma and Inaamulhaq, and an NGO worker, played by Diana Penty. She persuades the group to form a musical band for an upcoming inter-jail competition.




Now, this rag-tag bunch of imprisoned musicians all have their own respective reasons to run away from prison. However, as always, there had to be a bad guy. Jailer Raja Shrivastava, played by Ronit Roy, is the antagonist standing between them and their freedom.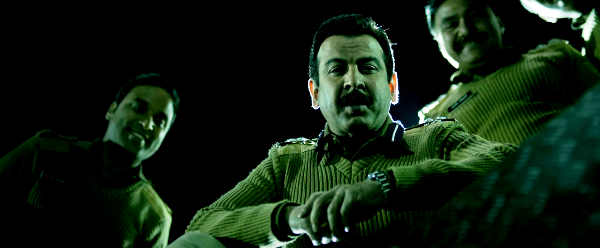 Here's where the mystery of the movie lies. Will Kishen be able to break free from prison on the day of the competition? Or will he fulfil his ambitions of becoming a singer with his prison band?

It was just last month that another prison-escape musical hit the silver screen. While on the surface Lucknow Central might seem like Qaidi Band, but if we delve deeper, we can note that the Akhtar starrer is definitely more mature than its juvenile counterpart, at least, in terms of its screenplay.


Despite the obvious superiority to Qaidi Band, the plot, which was based on a true story of a band named Healing Hearts, could have been much better. It would have made a more enchanting storyline if the director hadn't resorted to the overt histrionics and the needlessly blatant melodrama à la Bollywood.

Akhtar's portrayal of a small town man, while sincere, fails to get entirely into the skin of the character. The protagonist, with his gym-toned bod, completely belies the supposed exterior of a guy who is wholly down on his luck.

On the other hand, the casting of the support gang is spot on. Punjabi popstar Gippy Grewal, the ever reliable Deepak Dobriyal, Rajesh Sharma and Inamulhaq are all credible and help elevate the whole experience with their believable acts. Diana Penty does a good job looking pretty, but that's about it. Ronit Roy pulls off the role of the chief antagonist with menacing aplomb as well.




The music is also better than your average Bollywood tunes. We have some peppy Teen kabootar and the reprised version of Sukhwinder Singh's track Kaavaan Kaavaan is definitely the pick of the bunch.

With a premise this riveting, Lucknow Central had the potential to be a true Jailhouse Rock. However, with careless oversights and the failure to make any substantial statements over the archaic subcontinental legal system, it just barely managed to escape being called a Jailhouse schlock.

All photos: Screenshots