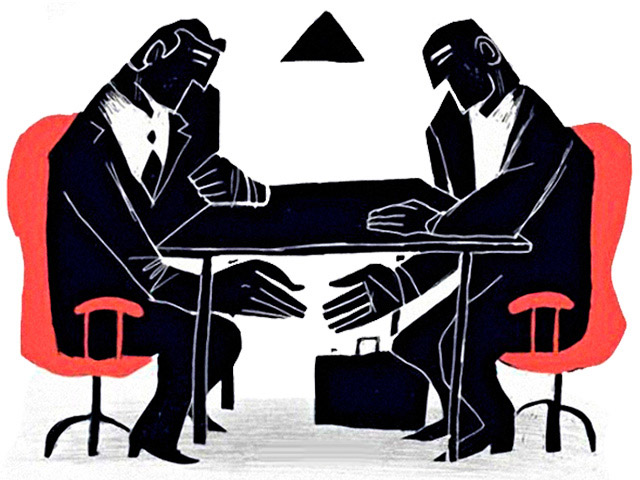 ---
The freedom to make or amend constitutional laws is Pakistan's fundamental flaw
Power is abused within the confines of the law as those with power have the ability to make laws for their protection.
---
Prime Minister Shahid Khaqan Abbasi recently remarked that Article 62(1)(f) of the Constitution may be scrapped with the consultation of all parties. In case readers have forgotten, this particular article had provided the grounds of Nawaz Sharif's disqualification.

Constitutionally, Abbasi is correct, as Article 239 titled 'Constitutional Amendment Bill' states the following in clause (5):

"No amendment of the Constitution shall be called in question in any court on any ground whatsoever."

Furthermore, clause (6) states,

"For the removal of doubt, it is hereby declared that there is no limitation whatsoever on the power of the Parliament to amend any of the provisions of the Constitution."

Therefore, if Article 62 is removed with parliamentary majority, it cannot be legally challenged even though it may be termed as morally and ethically correct.

In fact, there is an amendment in the presidential election rules that allows people from all walks of life – for example, government servants, mentally ill persons and offenders – to compete for office. The Election Commission of Pakistan (ECP) modified the regulation prevailing presidential elections in 2007 and thus it took away said provision for the debarment of presidential contenders. This change was basically put in place to please Pervez Musharraf, and in fact took place right before the 2007 polls, thus allowing Musharraf to be elected.

Similarly, if the amendment had come before Nawaz's debarment, he could have remained prime minister of Pakistan. In fact, he can still become president since the decree allows a convict to legally act as president – how ironic is that?

This utter freedom to make or change laws is a fundamental flaw in Pakistan's democratic philosophy. It not only crosses ethical boundaries but can also surpass definite religious commandments entitled as a source of legislation for our country.

In addition to this, the freedom to make or amend any law is a tool for systematic corruption. Dr Daniel Kaufmann, director at the World Bank Institute, defines "legal corruption" as a phenomenon where power is abused within the confines of the law as those with power often have the ability to make laws for their protection. This tool for legal corruption is available for the politicians/rulers as a system level provision within the current constitutional framework to exploit public offices and get away with it.

Moreover, the Supreme Court is unable to address this issue. For example, we have a legally accepted provision called the "plea bargain". Since 2010, the National Accountability Bureau (NAB) recovered Rs25.6 billion from 2591 cases through plea bargains and voluntarily returns.

There are numerous popular cases regarding the acceptance of a plea bargain request of over Rs2 billion.

Mushtaq Ahmed Raisani, Balochistan's former finance secretary, and that of Sohail Majeed Shah, the former advisor to the chief minister of Balochistan, is one such case. The corruption cases against the two accused were closed temporarily. Raisani was reproached for embezzling billions of rupees. Even though his plea bargain application, was initially accepted and then cancelled in April, it still poses the question – why did NAB accept it in the first place? Is there no accountability anymore? Is this not a legal support model for the corrupt? Attempt a serious corruption scheme, and if you are caught, just give the amount back and you are good to go…sounds perfect, right?

Another legal support structure for the corrupt was that of the National Reconciliation Ordinance (NRO) 2007 which had 8,041 beneficiaries who were relieved of all corruption, embezzlement, murder, money laundering, and terrorism charges between January 1, 1986 and October 12, 1999. Therefore, if you were lucky enough to carry out massive corruption or mass murders during the 13 years mentioned, the system says that you are free to start over.

The most hidden legal support system for the corrupt is the tax amnesty scheme. These schemes are in place to convert black money into white money and are readily available. Tax amnesty schemes were announced in 1958, 1969, 1976, 1985, 1997 and 2000. Furthermore, two were announced during Asif Ali Zardari's regime, while another three were announced during our present government's tenure.

In November 2016, President Mamnoon Hussain gave assent to the Income Tax Amendment Act 2016 to grant legal cover to amnesty schemes. This scheme allows property owners to whiten their money in the real estate sector on the payment of 3% tax. According to the Federal Board of Revenue (FBR), around Rs4,000 billion is parked in the property sector each year.

A one-month amnesty was allowed for legitimising 52,000 vehicles smuggled from Afghanistan upon payment of duty and taxes. This only goes to show how we are supporting smugglers. Another amnesty scheme allowed for individuals doing business without an NTN to file tax returns with a maximum payment of Rs25,000 per year for the previous five years. This scheme allows businesses to legalise without any questions asked about their past illegalities.

The Protection of Economic Reforms Act, passed by the Nawaz government in 1992 is similar as well. It stated,

"All citizens of Pakistan, resident in Pakistan or outside Pakistan who hold foreign currency accounts… shall continue to enjoy immunity against any enquiry from the income tax department or any other taxing authority as to the source of financing of the foreign currency accounts."

If these tax amnesty schemes do not ring any bells then Article 248 serves as the final nail in the coffin. It states,

"No criminal proceedings whatsoever shall be instituted or continued against the president or a governor in any court during his term in office."

The unquestionable freedom to make or amend laws is a fundamental structural flaw in the current constitutional setup of the country. It helps the elite strengthen their grip over power while crossing all moral boundaries to do so. It also ensures that laws mostly serve the giant capitalists and businesspersons in making more money, in turn widening the wealth gap. Alternatives to this model should be debated for a sincere attempt at eradicating corruption.