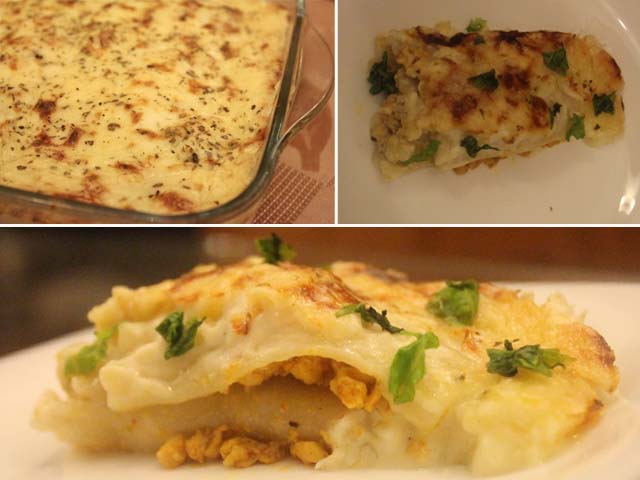 ---
Nothing screams easy and hearty comfort food like these lasagne roll ups do
I didn't want to prepare a whole dish since it was a home alone situation, and amazingly, this was all done in an hour
---
Back during my Lahore University of Management Sciences (LUMS) days, if you asked anyone what two of my all-time favourite food items were, their prompt reply would be roghni naan and pasta. Give me these two items and I will devour them happily, at any point in time.

I have been in hiatus mode for quite a while now. I literally walk into the kitchen and eat whatever I find due to zero motivation to cook whatsoever. This lull was broken over the last weekend (thankfully), when the weather in Islamabad turned a full 180 degrees. Now such weather demands warm comfort food. Since it was also time for dinner, my stomach was rumbling, and like any good pasta-lover, I decided to treat myself.

After a quick investigation of the pantry, I came up with lasagne strips, minced chicken and enough ingredients to make a basic white sauce. I didn't want to prepare a whole dish since it was a home alone situation that particular night, so I thought why not do lasagne roll ups. And all this was done within an hour, just in time to catch an episode of Tumhari Maryam.

I always like researching up on the origins of dishes I make. I was surprised to know that lasagne basically got its name from the method through which it was made and not from its ingredients.

Lasagne did not originate from Italy, as many believe, but its origin can actually be traced way back to ancient Greece. The name lasagne is derived from the Greek word 'laganon', the first known form of pasta. When the Romans overthrew Greece and occupied the country around 146 BC, they set about adopting the local knowledge, culture, language and food as their own.

Laganon was not the traditional lasagne as we know it with traditional Italian ingredients, but it was composed of layers of pasta and sauce. So, while the Greeks did not invent the hearty pasta dish we know and love, they at least inspired one of the world's oldest pastas.

Coming back to the recipe, here goes: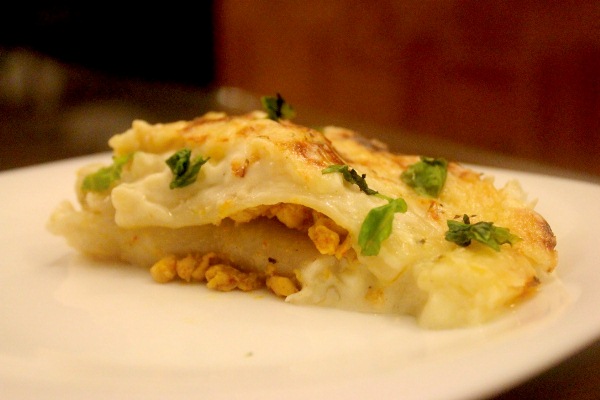 Ingredients:

Filling:

Chicken mince – ½ kg

Butter – 1 tbsp

Flour – 1 tbsp

Tomato paste – 1 tbsp

Garlic – 1 tbsp

Oregano – 1 tsp

Parsley – 2 tbsp

Salt – ½ tsp

Black pepper – 1 tsp

Onions – 2 tbsp (finely chopped)

Oil – 2 tbsp

Water – 1 cup

Cream – ½ cup

Method:

1.Heat oil and sauté onions for two minutes.

2.Add butter, garlic and chicken mince. Fry till the colour changes.

3.Add flour, water, tomato paste, black pepper and salt. Cook till the water is half dried up.

4.Now add cream and herbs and let it simmer for two minutes.

Ingredients:

White sauce:

Flour – 3 tbsp

Water – 1 cup

Milk – 1 cup

White pepper – 1 tsp

Salt – ½ tsp

Cheddar cheese – 1 cup

Butter – 1 tbsp

Oil – 1 tbsp

Cream – ½ cup

Method:

1.Heat butter and oil in a pan, add flour and cook for half a minute.

2.Add milk and keep stirring so lumps do not form.

3.Add water, white pepper, cream, salt and chedder cheese.

4.Cook till the sauce gets thick.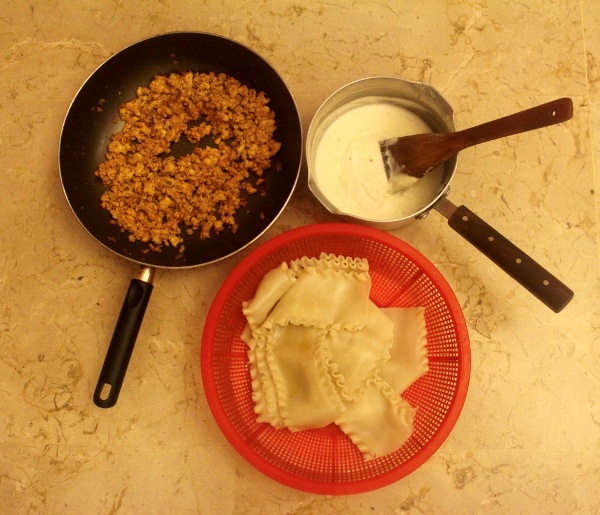 Assembling

1.Take boiled lasagne strips one at a time, spread the chicken filling and roll them.



2.Grease a baking dish and place the rolled strips.

3.Add white sauce and sprinkle parsley.



4.Sprinkle cheddar cheese generously over the dish.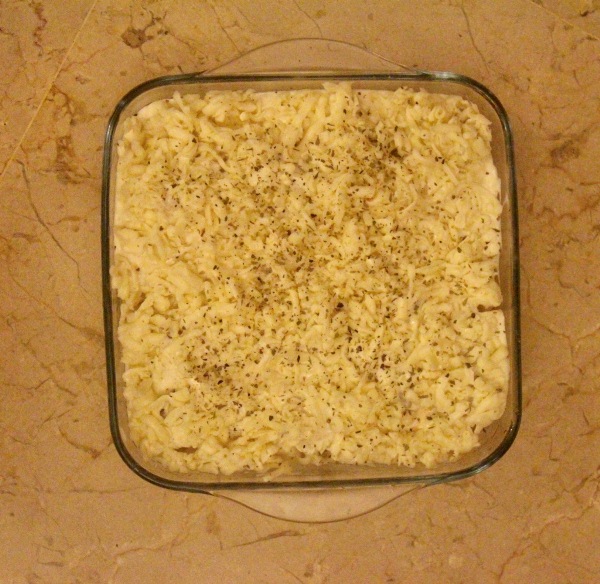 5.Grill in oven for 15 minutes till a golden brown colour appears on the top.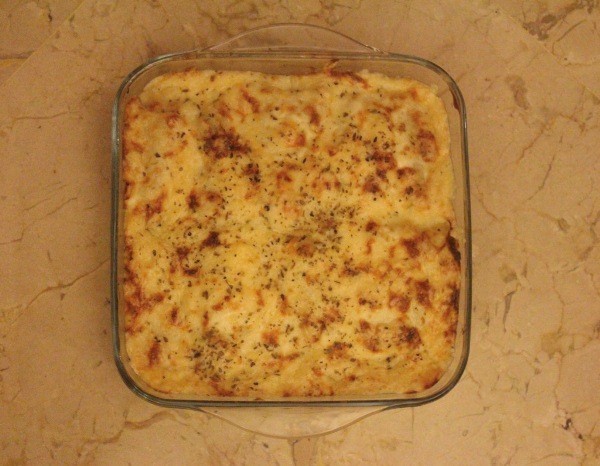 Enjoy!

All photos: Arhama Siddiqa
Facebook Conversations
COMMENTS (17)
Comments are moderated and generally will be posted if they are on-topic and not abusive.
For more information, please see our Comments FAQ