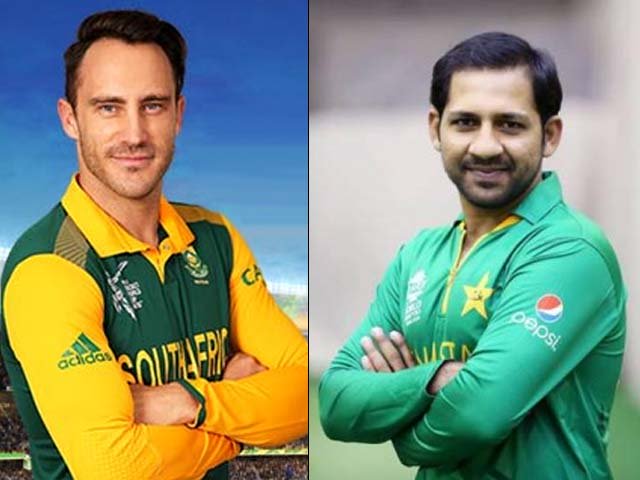 ---
With the likes of Faf Du Plessis, Hashim Amla and Darren Sammy in the World XI squad, does Pakistan stand a chance?
The men in green should be expecting a tough fight ahead, but my prediction is that Pakistan will win the series.
---
On August 21, 2017, Najam Sethi may have uttered one of the most important sentences for Pakistani cricket fans:
"I will announce the names of confirmed players in 72 hours." 
For avid cricket followers in Pakistan, the timer had been set right away. With each hour ticking away, the curiosity to find out the list of players was growing exponentially. It seemed as if Sethi had a finger on the pulse of the nation and hence kept us waiting till the last moment. After a long anxious wait, Sethi lived up to his promise and finally announced the World XI squad.
Out of complete ecstasy and excitement, let's put aside the negativity surrounding the debate over the venue chosen to host the matches for another time. Let's jump right into the exciting aspects such as the list of players that will be playing in front of a vibrant crowd at the Gaddafi stadium.
Let's start with the captain of the World XI team, Faf Du Plessis. He is a regular member of the South African team and possesses a whole arsenal of boundary-hitting shots in the T20 format. He has a century in each form of the game and is also captaining South Africa's both Test and T20 sides.


Is he a star we should be thrilled to see? Well, let's just say if we were to borrow Imran Khan's dictionary, we can safely declare he is not a relukata (replicate) by any means. If he gets going, especially in the T20 format, he will ensure each penny of your ticket was worth spending on.

Du Plessis is not the only player you should be looking forward to when it comes to T20 batting fireworks. Hashim Amla, George Bailey and David Miller are all part of the elite T20 pedigree. Whether it's a sweetly timed off drive from Amla or a complete display of modern power hitting from David Miller, you are bound to be entertained.

Amongst the names of noteworthy all-rounders are players such as Grant Elliot, Tamim Iqbal and our very own star of Pakistan Super League (PSL), Darren Sammy. Iqbal has become a reliable batsman with time and can be expected to play the role of anchoring the innings for the World XI team. Sammy, on the other hand, was the captain of the victorious Peshawar Zalmi and has captained the West Indies national side as well. During his captaincy stint, West Indies were crowned World T20 champions in 2016. In short, he is a true champion.




And don't forget Elliot, oh wait, have we gotten over the bat drop yet?


The list of international bowlers includes Thisara Perera, Samuel Badree, Morne Morkel and Imran Tahir. If we were to get greedy, we could have added another international express fast bowler to be part of this World XI team, simply for the sake of the addiction we have with fast bowling as a nation.

However, make no mistake, this bowling line-up can prove to be challenging for any cricketing side in the world. Morkel's army of short balls and Perera's variety deliveries will have the batsmen on their toes. On the other hand, Badree and Tahir can breeze through their overs in no time, while picking up wickets in between.




Other cricketers that are a part of the World XI team are Paul Collingwood, Ben Cutting and Tim Paine. Collingwood, although once a great ODI player, is not a regular feature in T20 leagues. Cutting is a right-arm fast bowler who is yet to become a regular for Australia's national side and will also find it tough to be a part of the playing 11 on this tour. Paine is expected to keep the wickets in check and provide some batting power lower down the order.

Sethi and his team at the Pakistan Cricket Board (PCB) should tap themselves on the back for pulling together a World XI that will hopefully live up to its name.

The men in green should be expecting a tough fight ahead, but my prediction is that Pakistan will win the three-match series. There's a reason behind this. Pakistan's recent sensational Champions Trophy victory and the fact that our team will be playing in front of a lively crowd at home will help our team enter the series with a positive mind-set.




However, I could be wrong and this prediction could be due to personal bias rather than cricketing logic, but that's what Pakistani cricket is about, isn't it?

[poll id="770"]
Facebook Conversations
COMMENTS (6)
Comments are moderated and generally will be posted if they are on-topic and not abusive.
For more information, please see our Comments FAQ