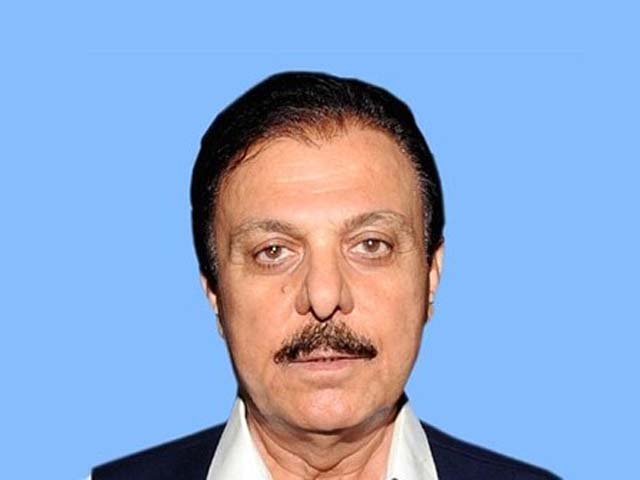 ---
Electing a party president who thinks "the poor are born to serve the rich" only reveals PML-N's bourgeoisie mind-set
PML-N does not empower the masses; they present a dream vibrant enough to keep people busy till the next elections.
---
Last week, Sardar Mohammad Yaqoob Khan Nasar, a senator from the ruling Pakistan Muslim League-Nawaz (PML-N), made a controversial comment at a Senate committee meeting.

He said:

"The poor are born to serve the rich. This is a system created by God, and He has made some people rich and others poor, and we should not interfere in this system."

What's worse is the very same man was recently elected as the president of PML-N. Moreover, on one hand, we have the ousted PM Nawaz Sharif demanding justice at rallies, while on the other hand, they are electing a party president who is making absurd statements about the poor serving the rich. If Pakistan's ruling party's president will be given leverage over such statements, then Nawaz shouldn't expect much from his supporters either.

A valid question that should be put forth here is how the ruling party of Pakistan appointed a man with such a bourgeoisie mind-set. It goes against what Pakistan stands for.

Fortunately, this comment was denounced by all other senators present in the meeting. This to an extent restored our faith in the institution of Parliament. But as blatantly inappropriate this comment was, it left a burning question in the minds of citizens – has the gap between the poor and the rich become so large that it is inconceivable to think Pakistan can overcome it someday?

While income disparity has historically been large in the country, it has widened to a greater degree after the 80s. According to a United Nations Development Programme (UNDP) report, the problem of 22 families controlling 66% of Pakistan's industrial assets is still very much relevant. And as wealth and power are interlinked, it is not surprising that these few families control Pakistan today.

Ironically, the extremely poor, placed lowest in the hierarchy of power by Senator Nasar, make up the largest number of votes for his party.

If one closely analyses the benchmarks of progress the country has achieved during the reign of PML-N, the mentality of the 'poor serving the rich' becomes much more apparent. We can see the inhibition of this hollow dream by PML-N to turn Pakistan into a modern looking country based on the model of the Middle East with skyscrapers and motorways.

Is it right for PML-N to want to win the elections on the basis of constructing a glittering city, rather than improving the state of civic amenities?

Senator Nasar's irrational comments reveal to us the mind-sets of our leaders. The leadership in power does not aspire to empower the masses. They present to the masses a dream vibrant enough to keep them busy till the next elections.

The propaganda is to inculcate obedience in the masses through illusionary progress. Mind-sets like Senator Nasar's aim to instil a lack of desire in the poor to take charge. It pulls them towards throwing their lives away in subservience in return for the insurance of a life that promises easy income and lack of responsibility. However, these hasty methods are not viable. The route to stability is not to protect the system, but to question it till it is right.

Today, there is an imminent need for bold public policies such as taxation and redistribution of wealth in tackling inequalities.

We do not want a Pakistan where wealth is concentrated within a handful of people. The Pakistan that its citizens want is where everyone has equal access to justice and adequate nutrition, quality healthcare and education. A country where electoral involvement is shared between the rich and poor irrespective of religion, class and gender.

If Senator Nasar speaks of God creating men poor and rich in the Islamic Republic of Pakistan, then let it be known to him that Islam has taught democracy, justice and fair play. There has been enough imperial intellect dominating the streets. We call for inclusivity.