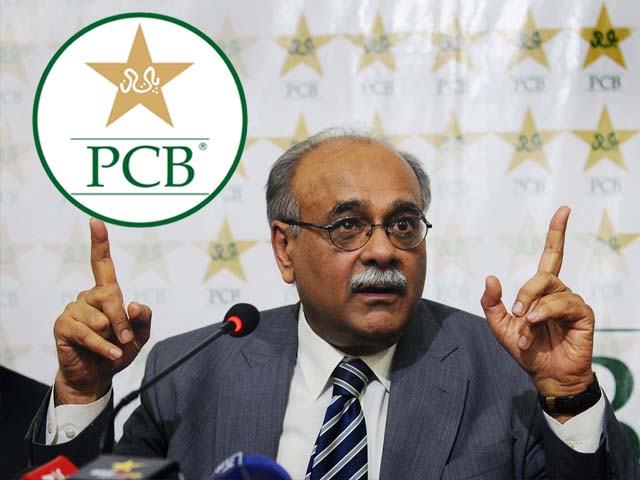 ---
Given PSL's success, Najam Sethi is our only hope to bring cricket back to Pakistan
It is because of the PSL final in Lahore that a home series against the ICC World XI is now on the cards for Pakistan.
---
While Ali Sethi managed to save the first episode of Coke Studio season 10 with a beautiful rendition of Ranjhish Hi Sahi, Pakistan Cricket Board (PCB) recalled his father, Najam Sethi, as PCB's new chairman. It was clearly a great week for the Sethi family. 
But this is not the first time Sethi has found himself at the helm of PCB's affairs. He has competed with Zaka Ashraf for the position in the past as well, which definitely caused a lot of embarrassment for Pakistan on the international front.
Sethi generally garners animosity from the masses because of his affiliation with the Sharifs and the absence of any sort of cricketing experience. Senior former cricketers aren't big fans of Sethi either since they believe that only cricketers should run cricket boards (even though Javed Miandad, during his stint as PCB's director general, proved many of them wrong).
However, former cricketers such as Wasim Akram and Rashid Latif support Sethi and believe he is someone who can give Pakistan cricket a new direction. Let's hope they are right.
Sethi's love affair with Pakistan cricket began nearly a month after his much debated successful stint as the caretaker chief minister of Punjab in 2013. He has been a part of PCB since then in one way or the other. During Shahryar Khan's tenure as chairman PCB, it was Sethi who was assumed to be running the show from behind the scenes.
When he was chairman PCB in the past, his stance regarding Pakistan's vote for the controversial 'Big Three' proposal received mixed reactions from all circles. Many argue that it was not a pragmatic decision, considering Pakistan's position in world cricket at that time.
Pakistan is yet to bear fruits for that decision of his. This is because the bilateral series that was promised between India and Pakistan as a result of Pakistan's vote in favour of the Big Three has not materialised as yet and neither has Pakistan been financially compensated as a result of India backing out.
However, Sethi does have a success story attached to his name – the Pakistan Super League (PSL). The grandeur with which both editions of the tournament were organised is comparable to any major cricket league in the world. It speaks volumes of Sethi's efforts in restoring the faith of the International Cricket Council (ICC) and many of its Pakistani board member.


No matter what Imran Khan and Pakistan Tehreek-e-Insaf (PTI) may say, staging the final in Lahore for the second edition of the PSL was one of PCB's biggest achievements. Even though most of the international players who were supposed to represent their respective sides in the final backed out, the amount of support Pakistan cricket received for successfully and peacefully organising the final is immeasurable and will go a long way.




It is because of this final that a home series against the ICC World XI is now on the cards for Pakistan. If PCB is able to successfully pull this off, it will surely prove many critics wrong. And what a series that would be!

Everything is about marketing and lobbying these days and even if this is not the greatest skill to have, Sethi is most definitely good at it. Two former PCB chairmen (Khalid Mahmood and retired General Tauqir Zia) have also backed Sethi for the chairmanship of the board. Ironically, the aforementioned had not played cricket as well but are considered great leaders when it comes to cricket administration in Pakistan.

Sethi will now need to disconnect himself from politics (if that's possible) and focus on building a team and creating a formidable domestic cricket structure which can back initiatives such as the PSL. I'm personally not a fan of him, but I do hope he takes Pakistan cricket to new heights and manages to bring back international cricket to the country. People miss the biryani at National Stadium.

[poll id="769"]