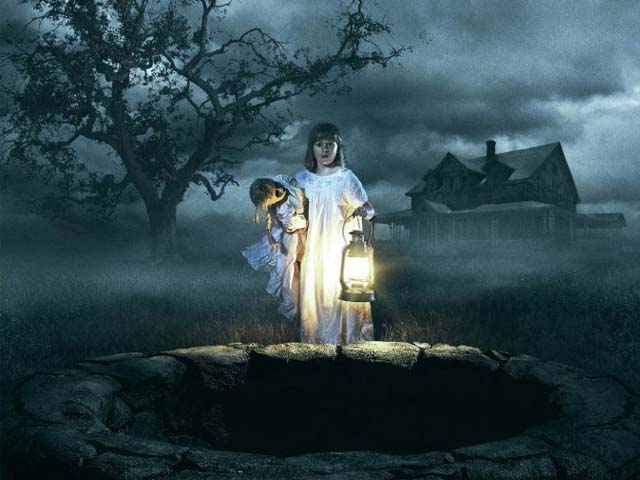 ---
After the letdowns that were 'The Conjuring 2' and 'Annabelle', will 'Annabelle: Creation' be any different?
It has just the right amount of horror and suspense which would send jitters down your spine.
---
When the first Conjuring movie came out in 2013, horror genre aficionados were ecstatic. Cutting through myriads of uninspiring horror flicks, The Conjuring was a breath of fresh air which brought forward original storylines and gut-wrenching horror scenes that kept you at the edge of your seat throughout its duration.

However, the movies that have come after it simply repeat the story in a less powerful way. The computer-generated imageries (CGI) have become bland and there is no element of surprise left. Even The Conjuring 2 failed to impress and Annabelle (2014) was equally disappointing.

Perhaps it is because of these misses and dupes that the franchise has decided to go all out with Annabelle: Creation. The trailer for this movie was released around three months ago and it garnered great frenzy amongst viewers and franchise-lovers alike. It has just the right amount of horror and suspense which would send jitters down your spine.




Being the fourth film in The Conjuring film series, Annabelle 2 is a prequel to its predecessor from 2014, which showed the story of a demonic doll wreaking havoc on its search for a human vessel that it could occupy and become invincible. The premise for this movie seems slightly different, as the trailer shows how the doll, Annabelle, came to be and what made it such a dastardly figure.




The trailer portrays a doll-maker's family who lived 12 years prior to the incidents of the movie. The family lost their daughter in an accident and struck by grief, they decide to pray in order to see their daughter one more time. As a result, they get in touch with a supernatural entity which begins to visit them regularly.




However, they soon realise that this entity is not their daughter but a demon from hell. The doll-maker decides to make a doll and lure the demon to possess it. The plan is successful and they eventually lock the doll in their house.




Years later, the house gets sold to an investor who turns it into an orphanage for young girls. One of the girls accidentally ends up freeing Annabelle, and thus calamity ensues.




The trailer gives the viewers a good understanding of what the storyline will be for this movie and the snippets of horror scenes further prove that this will be a good film to watch. The director of the movie is David Sandberg, who also directed Lights Out (another good recent horror movie) and the lead cast includes Stephanie Sigman, Talitha Bateman, Anthony LaPaglia, and Miranda Otto.

Annabelle: Creation will release in the US on August 11th and I can't wait for it to come to Pakistan.

All photos: Screenshots.