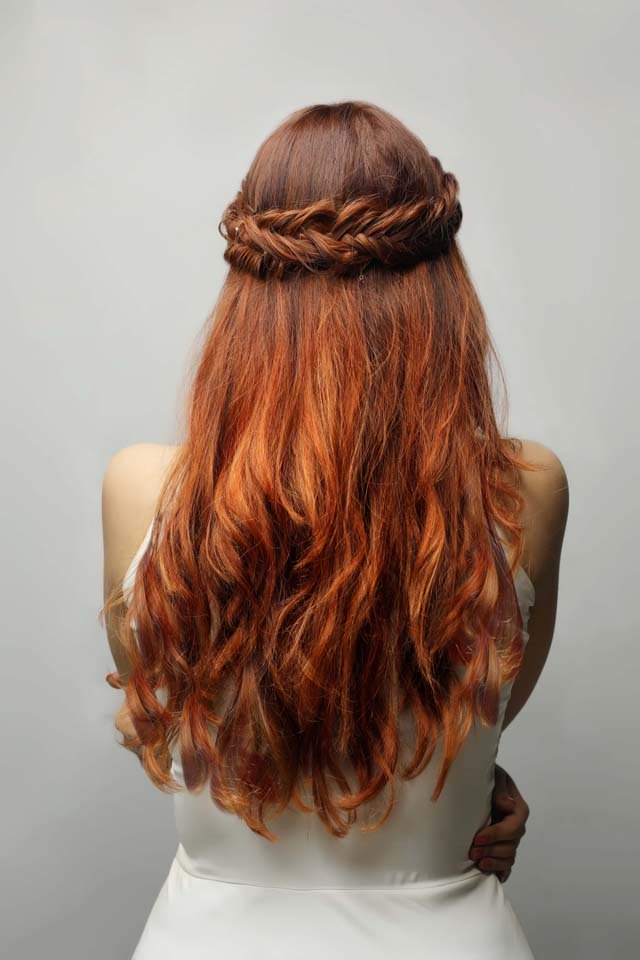 ---
The daunting experience of dyeing my hair
My mind wouldn't stop questioning, "Have I decided on the right colour? What if the hair colourist messes my hair...
---
To colour or not to colour? That is the question. I was at a standstill. I needed a change and fast. It's a common phenomenon that every girl looking to 'reinvent her look', starts with her hair. It's just such bittersweet transition and anyone who's coloured before, knows exactly what I'm talking about.

This account is of the first time I decided to colour and God what a mess that was!

So basically this transition is a five step process. A process to achieving that goes as follows, "Woah! She looks good", said her ex. "Ugh did you see her hair?" said a not so friendly face. "Listen, your hair looks better than you think, trust me.", said her best friend. "What the hell have you done to your hair?!" said her mom. "Hahahahahah" said her brother.

1. Deciding on the colour

The hardest decision ever was deciding what colour I wanted to go with. Along with that was balancing the expectations of my three best friends and 50 other friends who had an opinion on what colour would suit my skin best too. Mind you, the chosen colour should also coincide with what I personally like. Yes, it's really that hard. It was for me at least. The underlying feeling I will always have is that there isn't a wide variety of colours that I feel looked nice next to my pale ghostly skin colour with yellowy undertones. Ugh, undertones… I'll save that for the next point.

Coming back to the topic at hand, colour, more specifically, the variety of options… My God, the options! So there are four basic colours: black, brown, red, blonde. And then there are 50 types of black, brown, red, blonde. Then there are the variations of those with highlights and lowlights. What!?

I don't even know anymore…

And then there are undertones…. After days of gruelling research I caught up with (and started understanding) a debate that I'd been hearing a lot about: L'Oreal Professionnel's new IT Looks of 2017; namely, Copper Foilyage and Nude Beige. Copper Foilyage is an updated 'Balayage' technique with a focus on copper and gold shades to give a sun-kissed natural look using foils. Nude Beige on the other hand, as the name suggests, uses a beige hair palette and is inspired by the immensely popular, natural, barely-there make-up trend going around these days. This is their first ever 'designer collection', done in collaboration with Vanessa Bruno and stars IT models Hailey Baldwin and Emmy Rappe.




Focusing on make-up that is natural and effortless with seamless outlines, basically to enhance what you naturally already have; the cool thing about this campaign is that it has been brought to Pakistan, therefore we have two of our desi IT Girls showing us how well the colour sets on sub-continental skin tones. We have the very gorgeous Hareem Farooq sporting my favourite of the two, Copper Foilyage and the beautiful girl-next-door, Rahmat Ajmal wearing the very risky Nude Beige.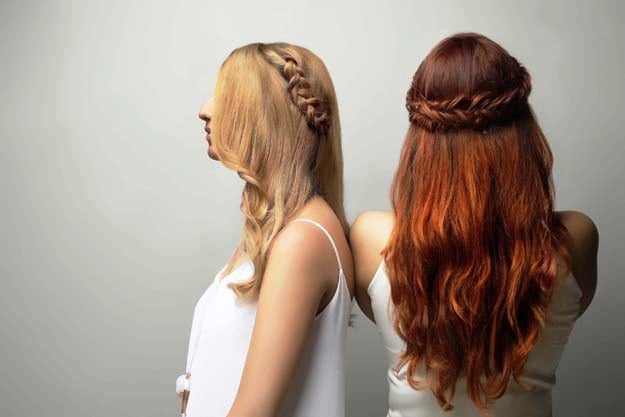 Something that's revolutionary is Smartbond, a new technological advancement additive added to the colour by the colourist before application to help protect and cause less damage to the hair, an aspect that solves most, if not all, of my hair issues.

2. Deciding on the salon

Living in Karachi, the salonsphere is quite big. You have some really great options, some good options, some average options and then the risky ones. So when you're deciding which one to pick, I would suggest speaking to someone whose hair colour you liked. Ask them to refer you to the best place. And with the advent of some really helpful friends and great Facebook groups, I was able to lock down the person I was going to.

This really isn't as difficult as it sounds – it is probably the easiest part in the entire process.

3. Realisation

As my "due date' drew closer, I couldn't help but freak out from time to time with thoughts like the most obvious ones we normally have (including the ones people pour into us):

- Have I decided on the right colour?

- What if the hair colourist messes my hair up?

- Ugh, the chemicals and ammonia

- The virgin hair

- "Never ever getting the texture back"

- "Once you start you can never stop"

- Is it really worth the stress, money and time?

- Do I seriously have the patience of waiting to grow it out once my hair does get ruined?

- Do I seriously have the will to carry on when my hair does get ruined?

- Do I seriously have the patience to spend another round of money, stress and time to fix the mess?

- Do I really have it in me to go through this entire ordeal regardless, because I will eventually have to whether or not I like my hair the first time around?

- Will she be able to replicate it if I love it?

4. The big day
So naturally, I woke up that day so giddy but oh so freaked out. Trying to keep my nerves intact, I get to the salon, obviously with recurring palpitations.

Now, one very important positive that I need to point out is, always make a good impression with the colourist. I cannot stress enough on how much she has to like you, and how you have to cheat on your best friend a little and befriend that magic maker like no one else before; because this woman has the power to make or break you in the next couple of hours.

The thing that goes in favour for me is that I do a have knack for making friends and I felt she and I got along quite well. She was extremely nice and helpful and would reassure me time and time again. I was at peace. The process began and then there was no turning back.

5. Reveal

So, after a gruelling and nerve wracking couple of hours, my hair was revealed to me. The one thing I want to say before I express my fate is that, at the end of the day, it's just hair. I know, I know, it feels permanent, but it's just hair, it will grow back. Honestly, there's much worse happening in the world right now.

"It's just hair" I kept repeating to myself at that point, too…

Lo and behold, what beautiful tresses were laid down on my shoulders, those beautiful chocolate coloured locks with hints of honey and amber when light shone on them. So soft to the touch, so long, so beautifully cut. I was mesmerised.

I was in love; and I fell hard and quick. I couldn't believe it. I had died and gone to perfect hair heaven.

And just like that all my hair grievances were put to rest. I was then told the five different shampoos I needed to use and when to come back for touch ups. But none of that bothered me because I was now looking a more beautiful, reinvented, confidant me.