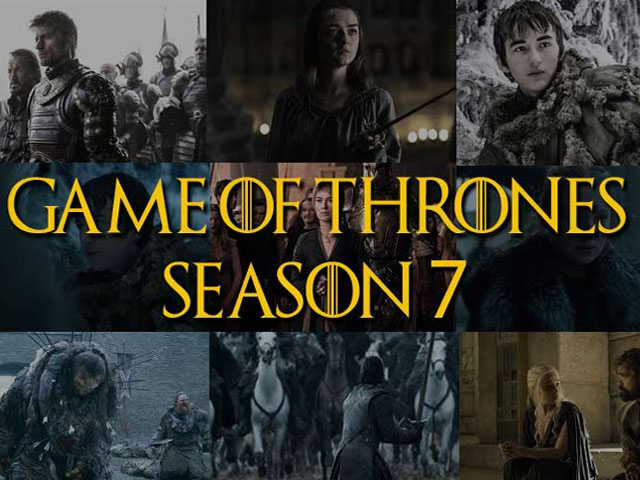 ---
#TheNorthRemembers: Game of Thrones season 7 starts with a bang, and the best premier episode so far
The only flaw in this otherwise marvellous episode was Ed Sheeran's disappointing and not so subtle cameo.
---
The season six finale of Game of Thrones (GoT) had left all of us on the edge of our seats. Diehard fans were aching to watch the season seven premiere. Everyone wanted to know what would happen and how things would go down. A few months after the season finale, it was reported that shooting had been delayed. All us poor fans could do was wait, and wait we did.

We waited for one entire year for the next season. If you think the year flew by, you clearly aren't a GoT fan.

But all this is in the past now. The season seven premier was released on Sunday night and we could not be happier. As a diehard fan, I know spoilers hurt the most, so I will keep this review as spoiler free as I can.

I'm being completely unbiased when I say that it was the best premiere episode of GoT so far.

Why?

Because it is everything a GoT episode should be - it had blood, conspiracy, tension and tender moments, and all this while the pressure on the Houses continues to build. The premiere episode has a lot going on with the character arcs and we see character stories developing further in depth. The audience also gets a chance to view the entire scenario from different characters' perspectives.

Some of the characters in this episode don't have much to do. You only get a glimpse of Tyrion Lannister (Peter Dinklage) while Daenerys Targaryen (Emilia Clarke) only has one dialogue. However, that one dialogue from the Mother of Dragons is enough to give you goosebumps.

Jon Snow (Kit Harington) and Sansa Stark (Sophie Turner) play a major role in this episode, but the main task at hand for the Lord Commander is to find Dragonglass, a volcanic glass that can kill White Walkers. Samwell Tarly (John Bradley West) was able to slay a White Walker using this particular glass in season three.

In this episode, Samwell has less slaying and more cleaning to do, but he does make one remarkable discovery that will probably lead to a faceoff between two prominent characters (fingers crossed).

Arya Stark (Maisie Williams), who killed Lord Frey in the season six finale, will continue on her road to vengeance. Watching this young warrior inch closer to achieving her main objective of murdering the Queen is a pretty solid reason to follow this season religiously.

It's no news that Ed Sheeran has a cameo in the season premiere. His appearance on the show was reported many months ago. Hence, the only flaw in this otherwise marvellous episode was Sheeran's not so subtle cameo. The casting team and directors could have given him a more prominent role, but unfortunately, he had nothing important to do other than, you guessed it, singing. This cameo was highly anticipated, but turned out to be a complete let-down.

It's remarkable how a TV show has continued to surprise and shock us for so many years now. From the looks of it, it still has a lot more surprising revelations up its sleeve. Although the initial response to the premiere was mixed and numerous fans thought that the first episode was underwhelming, I still stand by my point.

I do think this is the best premiere yet because it plays more like a season finale than a premiere. A season finale always contains numerous mysteries and unanswered questions to keep the anxious and curious viewers looking for what the next season has to offer. But this is not the case this time round.

This season started with a bang and left me with so many questions. However, all the unanswered questions which have troubled us for a while now will soon be answered. With only six episodes remaining in this season, it is quite evident that the show will pick up its pace and the premiere episode promises just that.

If the first episode is any indication, then we are definitely in for a ride. I'm sure every upcoming episode will be a new revelation and it would be a sin to miss even a single one. The next episode airs this Sunday (Monday morning PST) and until then, keep in mind that,

"The North remembers."
Facebook Conversations
COMMENTS (1)
Comments are moderated and generally will be posted if they are on-topic and not abusive.
For more information, please see our Comments FAQ