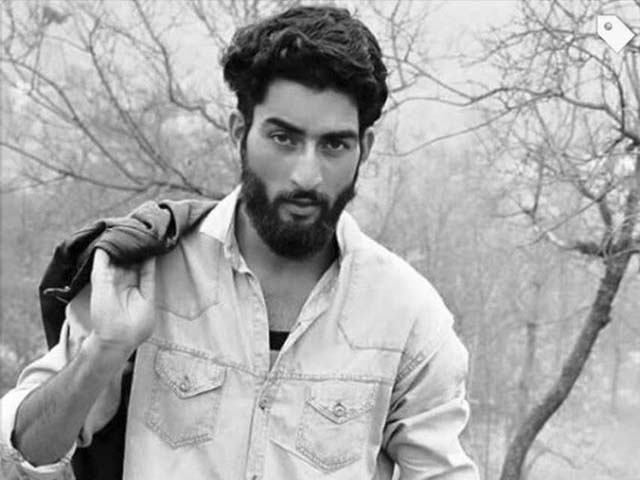 ---
Gowhar, the nun-e-phol of Kashmir, and the ruthless killing machine that is the Indian CRPF
The Indian death machine had managed to come so close, leaving me with nothing but memories of him to cherish.
---
He was amongst the younger children. I remember him as a frail boy with prominent cheekbones. When he would smile, the dent in his cheeks would turn into a dimple.

Whenever we would play cricket in the field and needed to toss, he would toss the bat up in the air with excitement and say,

"Akh, ze, tra!"

(One, two, three!)

Being one of the younger children in the neighbourhood meant that Gowhar often got to play du taraf (both sides). For us, the older boys, children such as Gowhar were called nun-e-phol (a chunk of salt). It is an intriguing word in Kashmiri children's vocabulary. When you are bowling to a nun-e-phol, you are expected to bowl at a slower pace. You are expected to let them complete a run, even if there's a chance to run them out.

That is how I remember Gowhar, as the nun-e-phol of our neighbourhood.

As I grew up, I left Kashmir for my higher studies. I would visit Kashmir once a year during my vacations. The last time I saw Gowhar was in June 2015 on one such visit to Kashmir.

When I visited the cricket field where we used to play as children, I stood watching Gowhar from a distance. Gowhar, who once was a nun-e-phol and would struggle to connect the bat with the ball, was now smashing off-drives and on-drives with complete authority. He had become a prolific batsman and was now playing for the Mustafa-Abad cricket team, the same local team I used to play for. At the end of his innings, he came over and greeted me.

The frail young boy had turned into a handsome young man. He had grown taller than me and his beard was thick and well-kept. I inquired about his studies and he told me he was in the fifth semester of his engineering degree in computer sciences. He said he had one more semester left and then he would look for a job.

That one semester never happened. Instead, a bullet shattered Gowhar's dreams.

I remember that unfortunate day quite vividly.

The Indian Prime Minister, Narendra Modi, was visiting Kashmir and the All Parties Hurriyat Conference (APHC) had called a million-man march to protest his visit. There was a strict curfew on all movement and communication.

I was at work and was constantly checking the Greater Kashmir website for updates on the protest. I remember going numb when I came across a news story about a boy who had been killed in my locality.

My heart sank when I saw that it was Gowhar. The report said that he was shot in the head at point blank range by the 44 Central Reserve Police Force (CRPF) who are stationed in a now defunct watch factory adjacent to the cricket field.

I was in utter shock and dismay. I wanted to scream, but my voice wouldn't come out. I took the remaining day off from work and went home. My chest grew heavier with every step I took, and as soon as I reached home, I let out a blood-curling shriek.

The Indian death machine had managed to come so close to us. It consumed the life of my childhood friend and left me with nothing but memories of him to cherish. When Gowhar's grandmother came to know of his death, she too lost her life from the shock she suffered.

I visited Kashmir a year after Gowhar's death. The road leading to our locality had a new signboard which read Shaheed Gowhar Road. I looked up and read it several times, probably trying to fathom the fact that he was not amongst us anymore and instead a signboard was erected to commemorate his life.

On my way, I bumped into a few childhood friends. Everyone spoke about Gowhar and the memories associated with him. I learned that his college had established a scholarship program under Gowhar's name, which was awarded to an orphaned student each year on his death anniversary.

A friend told me that his father, Nazir Ahmad Dar, has been fighting relentlessly for justice. He also wants the CRPF camp adjacent to the cricket field to be shifted to a more secluded area. I was told that an inquiry had been ordered and an attempt to murder case had been registered against the CRPF by the police. However, nothing has happened so far. The CRPF are still stationed in the now defunct factory adjacent to the cricket field.

As I went to bed that night, I kept thinking about Gowhar and my last meeting with him. I shut my eyes and the first thing that came to mind was a beautiful Mirza Ghalib rendition;

"Bazeecha-e-itfal hai duniya meray aage,

Hota hai shab-o-roz tamasha meray aage."

(The world is a children's playground before me,

Night and day, this theatre is enacted before me.)

Even though Gowhar was snatched from us before his time, his memory will stay on in our hearts till we die.
Facebook Conversations
COMMENTS (23)
Comments are moderated and generally will be posted if they are on-topic and not abusive.
For more information, please see our Comments FAQ