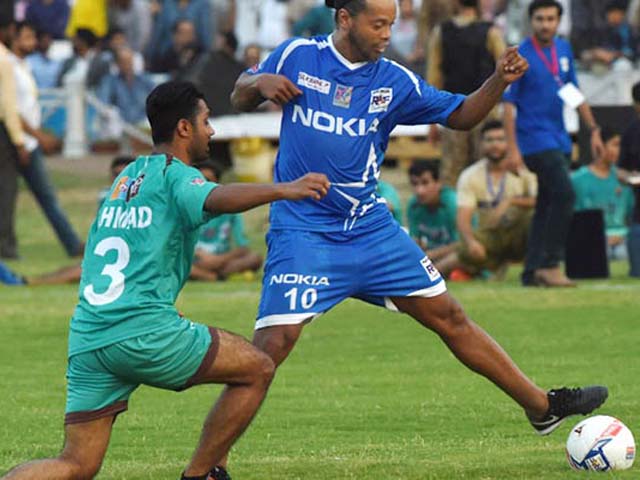 ---
Thanks to Ronaldinho and friends, football needs to be given its due importance rather than just prioritising cricket.
Pakistan is ranked 200th out of 206 teams and this speaks volumes of the deplorable state of football in Pakistan.
---
A few days back, I overheard a child on the street say the following to his friends,
"Yaar aaj cricket nahi, football kheltay hain."

(Let's play football instead of cricket today.)

This might be normal in other parts of the world but in a country like Pakistan, where cricket takes the lead amongst other sporting activities, it was virtually impossible.

Football may not be flourishing the way it should be in Pakistan, at domestic and international level, but that has not been a hindrance in the ever increasing levels of interest in football. Gone are the days when people used to say,

"Pakistan mein football kaun dekhta/khelta hai?"

(Who watches/plays football in Pakistan?)

With the growing reliance on social media to voice one's opinion, you can clearly gauge the extent to which people now follow and play football in Pakistan. Nowadays, social media is a clear indicator of the preferences of a nation and it is quite certain now that Pakistanis are extremely passionate about football.

The following is not just restricted to FIFA events, as the younger generation is very keen on throwing their support behind various football clubs all around the globe.

When I first heard about the initiative of Leisure League Football bringing the former greats of the game to Pakistan, it was a breath of fresh air for a country where the growth of football has been stagnant. Although this is a small step in terms of catering to the needs of the football aficionados, but nevertheless, it is a step which was desperately needed to put the game back on track. For this much needed move, the organisers must be applauded.

https://www.facebook.com/leisureleaguespk/videos/1876223419366847/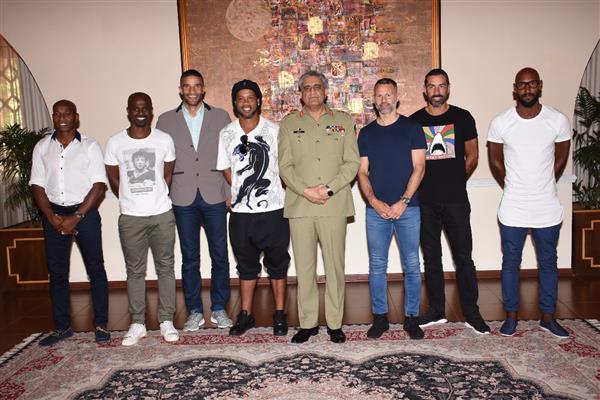 There is no better sight than watching the legend Ronaldinho, whose greatness is hard to describe in words, and the likes of Manchester United star Ryan Giggs, French forward Nicolas Anelka and many more playing live from a few feet away. These are the players who made us fall in love with this wonderful game and seeing them playing on our turf is something we could have only dreamt of.


Thanks Karachi! Thanks Pakistan! #RonaldinhoAndFriends #🇵🇰 pic.twitter.com/9etcnQFkMN

— Ronaldinho Gaúcho (@10Ronaldinho) July 8, 2017


Seeing Ronaldinho dribble his way past defenders on the field and hearing Giggs say "Pakistan Zindabad" is something every Pakistani football fan will cherish for a long time.


Pakistan is ranked 200th out of 206 teams according to official FIFA rankings and this speaks volumes of the deplorable state of football in Pakistan. Bearing this in mind, it is going to take a lot of time for our team to become competitive at the international level. But by continuously neglecting this sport, we are doing ourselves no favour whatsoever.

Perhaps the time is just about right to put Pakistan football back on track. It is of the essence that the higher authorities back this up by taking some concrete measures to uplift and encourage football in our country.

Due to a variety of reasons which include corruption, lack of proper attention from the top brass, and incompetent officials, football was put on the back burner. But we should not lose hope. If correct measures are employed, I'm absolutely certain that with time this mess can be sorted out. With the kind of zeal and enthusiasm Pakistanis hold towards football, if the right infrastructure and coaching is provided, I am sure that the young lot won't disappoint.

When the Pakistan cricket team recently won the ICC Champions Trophy, millions of rupees were distributed amongst the players as a reward, but on the other hand, the footballers of our country who lack the basic game requirements are not taken care of properly.

If millions can be doled out on cricket, it is probably fair to allocate some share to football as well, especially at the grass root level which requires the attention of the top authorities. It is high time that we realise other sports, especially football, need to be given its due importance rather than just prioritising cricket.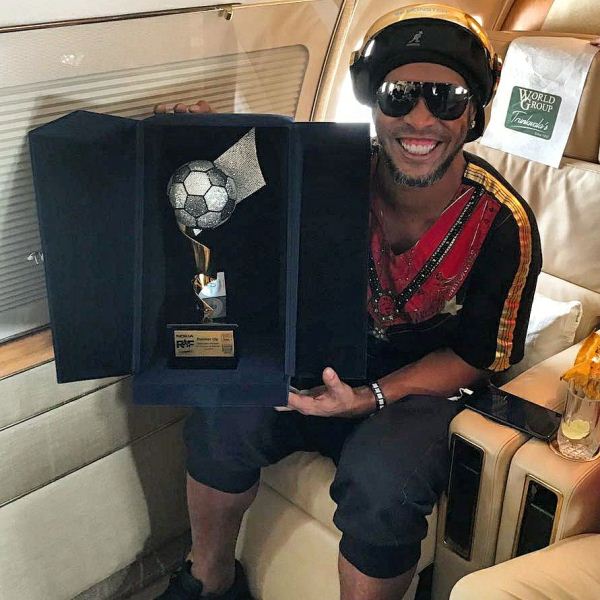 After the attack on the Sri Lankan cricket team back in 2009, Pakistan has been deprived of international sporting activities, but with the arrival of PSL and Ronaldinho and friends, a message of peace has been sent out to the world that Pakistan has moved on from its former state and the security situation in the country is significantly better now.

Hopefully, this will put an end to the reluctance shown by foreign sides to visit Pakistan and the revival will continue.
Facebook Conversations
COMMENTS
Comments are moderated and generally will be posted if they are on-topic and not abusive.
For more information, please see our Comments FAQ