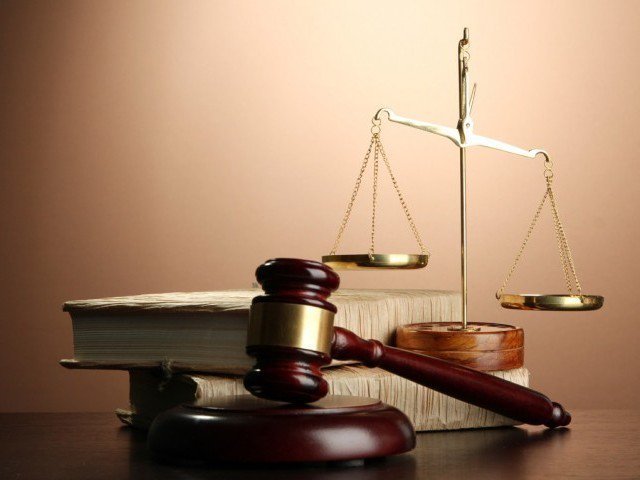 ---
Law schools in Pakistan may be operational but they are not good enough to produce good lawyers
Countries which have strong criminal and civil justice systems have one thing in common – quality legal education.
---
It would be no exaggeration to state that the legal profession is one of the oldest and most prestigious professions around the world. Most of the world leaders who have dominated the political scene belong to the legal profession, whether it is Muhammad Ali Jinnah, Mahatama Gandhi, Nelson Mandela, Barack Obama, or others.

From this, we can understand that it is no coincidence that most of the world leaders acquired a legal education without knowing its significance.

The importance of a legal education can also be gauged from the fact that it acts as a supply as well as fuel to the legal profession and the state machinery. The reason for this is that a majority of the law graduates eventually become judges, law officers, bureaucrats and advocates. If the standards of legal education are not good, then we cannot expect good advocates pleading before good judges and expecting good verdicts.

Similarly, we should not expect justice where complex legal issues are involved since it is not possible to reconcile this predicament without resolving the core issue – legal education. Countries which have strong criminal and civil justice systems have one thing in common – quality legal education.

In Pakistan, there are various universities and colleges offering a Bachelor of Law (LLB), (professional qualification required, in order to practice law in Pakistan) but there is no uniformity when it comes down to the curriculum and its approach. On top of that, there are two major routes prevailing in Pakistan to acquire this professional qualification, which are:

1.Five years BA-LLB

2.Three years LLB from the University of London

Both of these routes have their own selling points, but both contain a great margin for improvement.

For instance, if we take a look at BA-LLB, it lacks a critical thinking element, as the exams are usually not problem based. Consequently, this prevents students from 'thinking like lawyers'. In addition, there is no strict check and balance when it comes down to attendance, moots and assignments. Therefore, when a student graduates with a BA-LLB, he often finds it difficult to practice law as effectively as he should, since a majority of the local law schools do not inculcate these invaluable skills.

Ironically, the admission criterion in local law schools is at a minimum and the passing rate is at a maximum. Most of the students who are unable to get into a reputable medical, engineering or business college choose law as an escape route. So the profession which has the maximum responsibility – lawyers do not only protect people's lives but also protect people's properties – comes in the hands of the most incompetent and unmotivated individuals.

On the other hand, although LLB (honours) from the University of London instils critical thinking, considering it is a UK qualification and only an 'academic' qualification, it does not give any exposure to Pakistani laws and procedures. It does not even impart vocational skills such as drafting, advocacy and opinion writing.

Consequently, this lack of knowledge becomes an impediment for students in practice. It is pertinent to note that in the UK, with the same level of qualification, that is LLB (honours), a law graduate cannot practice law as an advocate before the UK courts. The reason for this is that in the UK, a student must complete a Bar Professional Training Course (BPTC) or a Legal Practice Course (LPC) along with a minimum of 12 months' pupillage. However, in Pakistan, a graduate of similar LLB (honours) along with only six months' pupillage can practice as an advocate before Pakistani courts.

Therefore, considering the aforementioned alarming situation, immediate steps should be taken by law schools rather than waiting for the Pakistan Bar Council and/or Higher Education Commission (HEC) to take up the responsibility.

For this, I strongly believe that law colleges that are offering BA-LLB can and should revise their admission policy, enforcing the criteria and exam pattern to bring the legal education in line with standard practices. In addition, in Pakistan, we can follow the model of BA-LLB, offered by the Lahore University of Management Sciences (LUMS).

As far as law schools offering LLB from the University of London are concerned, they must introduce some courses apart from the degree and make them compulsory. Furthermore, they should teach students about the local laws along with the knowledge of vocational skills. Schools need to consider these things so that once a student graduates, he can effectively contribute to the profession, as well as to the economy of our not-so-stable country.

If law schools do not change their approach, they should accept the responsibility when their graduates are unable to get decent or stable jobs. Because at the end of the day, the reason these graduates lack fundamental skills is due to the schools. A graduate without skills will never be able to call himself a lawyer, even if he acts like one.