 ---
A victory for Pakistan does not necessarily mean a loss for India
Indians face the same conundrums in their daily lives and have the same pot holes to wake up to. They do not hate us.
---
Ever since I can remember becoming zee shaoor (in possession of one's full mental capacity), my household has been a hard core, absolutely bonkers, completely ridiculous, and rowdy cricket fan.

It runs in the genes, so they tell me.

My father often tells me how my paternal great grandfather used to listen to the English commentary of cricket matches on the radio in the 50s, where he was one of the few individuals in my rural hometown of Hala, Sindh, to own a radio.


English commentary? Rural Sindh? 50s? What am I saying?

But yes, he had received a scholarship of Rs5 before the Partition from the Abdullah Haroon family to study at Junagadh. He used to travel to and from Junagadh on a boat where he completed his education and learnt the colonial master's tongue. The British left, but cricket never left that old man, and his wife could never understand what really happened to him with a radio to his head and Abdul Hafeez Kardar leading the Pakistani team on British soil.




Coming back to cricket, my grandfather's favourite was Inzamamul Haq and my father absolutely doted (and still does) over Imran Khan. My brother has always been cricket crazy and I sometimes suspect that he has some form of obsession attached to the game. In the 90s decade, while we were growing up, two brothers separated by half a dozen years of both maturity and life experiences, he used to spend his monthly pocket money of Rs100 on buying the English 'Cricketer' and Urdu 'Akhbar-e-Watan' magazines.

To cover the expenses of such frivolous spending, he used to take over my pocket money of Rs70 too. And so it was my conscious decision to rebel against the sacred family norm (much like in everything else that I have done in my life) and start following football as a sport. Well, it didn't work out for me. You see, genetic anomalies are hard to get over. Arsenal's fervour died over the years after the magician Thierry Henry retired and today, I don't even know who won the English Premier League this season. So, cricket had me trapped again, drawing myself into its snares and here I am writing about it.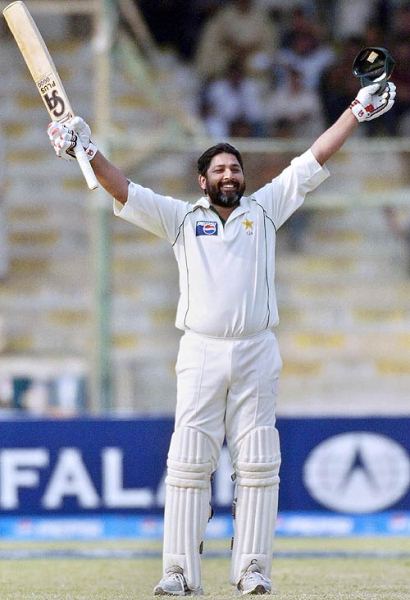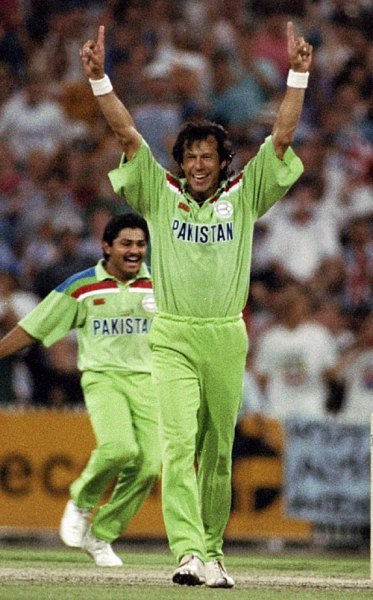 So we won the ICC Champions Trophy. Yes, we beat India in the finals of that tournament at the hallowed Oval ground on Sunday, June 18th, and completed our trophy shelf. Now we have the ICC ODI World Cup 1992, the ICC T20 World Cup 2009 and the ICC Champions Trophy 2017. Yes, we won that, and I am extremely proud of the boys in green.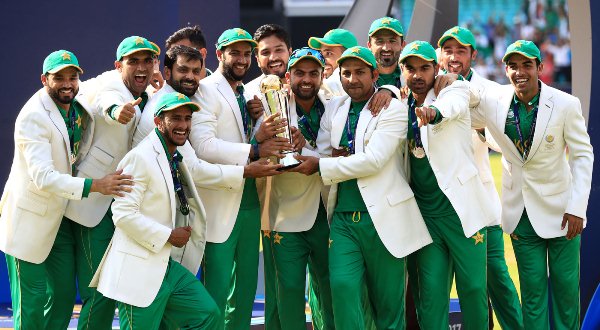 And believe me, I never liked Rishi Kapoor's tweets as well and found them to be immensely cantankerous to say the least; lacking in culture and symptomatic of some heavy drinking episodes. I also remember it was Kapoor who congratulated Pakistanis on having international cricket back in Pakistan when he saw the Gaddafi stadium light up to welcome the Zimbabwean team back in 2015.

And after making some ill-thought out 'dad jokes' this time around, he conceded defeat beautifully after the game and accepted that team Pakistan outplayed the men in blue in all departments. That should have put an end to things, but we Pakistanis had a point to prove and we said our peace alright. Rather, I believe we said more.




Cricket, yes, it is such a beautiful game and what powerful emotions it carries for the people of the subcontinent. But cricket is just a sport and much like any other sport, it cannot resolve the deep-set issues of poverty, want, illiteracy and death that plague the lives of millions across both sides of the Line of Control (LoC). It cannot cure malnutrition, neither can it give us potable water to drink in Thar or Rajasthan, nor end the caste and creed-ridden conflicts in India and Pakistan.

However, it can unite people not only within borders, but also across them. And I saw that so many times after this Pakistan versus India encounter. When it was our former cricket captain Aamir Sohail making some ridiculous claims against captain Sarfraz Ahmed, it was Calcutta's prince Saurav Ganguly who shut him up. Virat Kohli was magnanimous in his praise of the Pakistan cricket team before and after the match. Shoaib Malik hung out with the Indian cricket team sharing a good laugh and in the midst of all the cacophony of daddy jokes, I saw many videos going viral on social media where fans of both countries cheered each other on, be it on a London tube or a rowdy bar. And that gave me hope; it made me so optimistic.



I have been to India once in my life when I took some of my students to Ajmer's premiere Mayo College. I wrote about that journey in The Express Tribune weekly magazine back in 2014. On that memorable trip, I interacted with Indian teachers, students and common people. And you ought to believe me when I write that they are the same people as us, made out of the same fabric of South Asian stock, piping the same dreams and as much afraid of the frailty of life as we are. They face the same conundrums in their daily lives, and have the same pot holes to wake up to every day. They do not hate us.

Just to quote one instance, when we visited Khawaja Moinuddin Chishti's dargah at Ajmer Sharif, it was one Rajput Mayo teacher who took the whole load of flowers on his head to pay respects to Pir sahib. My kids and I watched Bhoothnath 2 with Indian children in the cinema and they hung out with them in the same way that they used to do with their friends over here. Our host teacher Vijender Singh, had us teachers over for tea at his home, where we got to know that his wife belonged to a border area near Sialkot and wishes to see the Pakistani city once in her life. It was beautiful. And it really touched me.

Yes, Pakistan and India have a lot of political scores to settle and military deals to work out. But that should not stop people of both countries to ache for a better future. A future which does not mean that a victory for Pakistan has to be India's loss, where closed borders do not signal closed minds and shattered dreams, where children from both the countries have to do some patakhe phorna (lighting fireworks) only at the other side's defeat.

France and Germany fought more virulent wars than us and killed millions of each other's citizens in doing so. Today, they hold the European Union (EU) together, have the same currency, keep their borders open and cooperate with each other in educational pursuits.

Can't we expect our two countries to at least start to walk towards that goal? Can't we expect India and Pakistan to be on the same level of mutual respect and coexistence? Mohammad Ali Jinnah and Jawaharlal Nehru never wanted the two countries to be on the present level of animosity and had hoped for a relationship much on the lines that is between the US and Canada. Haven't the people of the subcontinent suffered enough to at least start to remember that?

Is that too much to hope for?

Maybe it is. Maybe it is not. But at least, cricket has shown that such a possibility might not be a naivety. No sir, not at all.