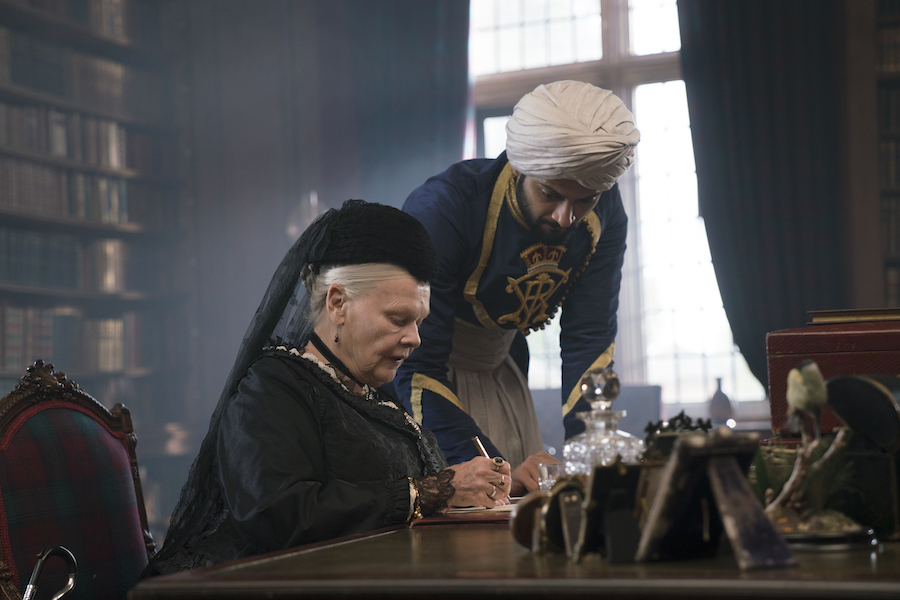 ---
Victoria and Abdul: An enthralling story of Victorian taboos and secrets of love, race and class
This authentic and alluring tale of love and hate dissects the startling bond between an Indian peasant and the Queen
---
In most biographical dramas, the notion of adaptation is never fully exercised; it is often an amalgamation of history, art, rhetoric and entertainment.

Every once in a while, filmmakers craft their historical and biographical pieces very critically; filtering factual bits and pieces to create rigorous dramatic composition that eventually gives superlative performances. For instance, Steven Spielberg's Schindler's List, Roman Polanski's Pianist, Tom Hooper's The King's Speech, Marc Forster's Finding Neverland, Martin Scorsese's The Wolf of Wall Street, James Mangold's Walk the Line, and Bernardo Bertolucci's The Last Emperor.

Dangerous Liaisons (1988), The Grifters (1990) and The Queen (2006) famed English director Stephen Frears' freshest project is also a carefully crafted realistic biographical drama about the real-life events and affairs of a British monarch.

Victoria and Abdul is based on the celebrated author Shrabani Basu's book of the same name. It dissects the startling and tender friendship between an Indian peasant boy and the Queen of the United Kingdom of Great Britain and Ireland who was also the Empress of India during the British Raj.

As per the trailer, the story is set against the backdrop of Queen Victoria's Golden Jubilee year. The two-minute snippet shows glimpses of the life of a young Indian Muslim, Abdul Karim (Ali Fazal), who travelled from Agra to England to present the ceremonial coin to Queen Victoria. It is an authentic and fascinating tale of love and loathing at the heart of the British Court, all taking place during the final years of Victoria's reign.




From the very first meeting, the Queen took a liking to him. In her personal diary, she wrote,

"I particularly wish to retain his services as he helps me in studying Hindustani, which interests me very much, and he is very intelligent and useful."

Over the course of time, the deep friendship between the widowed Victoria and Abdul grew into a solid rapport, filled with trust, respect and loyalty. There was an impression that Victoria, 81, had been influenced by her munshi (clerk). This influence consequently played a role in the subcontinent's political movements and instigated bitterness in the British Court.




This shocking bond between a servant and the Queen broke Victorian taboos of race and class. However, it built a high wall between the Queen and her royal household. The more she defended her servant, the more hatred and bigotry she received.




The film will feature seven-time Oscar nominee Judi Dench as Victoria and Ali Fazal from Bollywood as Abdul. The cast also includes stand-up comedian Eddie Izzard, Michael Gambon, Tim Pigott-Smith, and British Academy of Film and Television Arts (BAFTA) award-winning actor Adeel Akhtar.

Dench, who won an Academy Award for her role as Queen Elizabeth in Shakespeare in Love and an Oscar nomination for Mrs Brown (1997), is very convincing in her role as Queen Victoria. It seems as if we are seeing an aged and more determined Victoria in this movie compared to the Victoria in Mrs Brown. Dressed in a royal garb, Dench's striking posture and her dialogue delivery is outstanding. She is witty while maintaining the royal attitude,

"I am greedy and fat... but I am not insane."

Releasing on September 22, 2017, Victoria and Abdul looks impressive with elaborate set designs and costumes. There will be moments of humour, some sagacity, and the warmth of an unlikely friendship. So if you are a fan of historical stories and biographical dramas, you will enjoy Victoria and Abdul, a truly bygone story.

All photos: IMDb