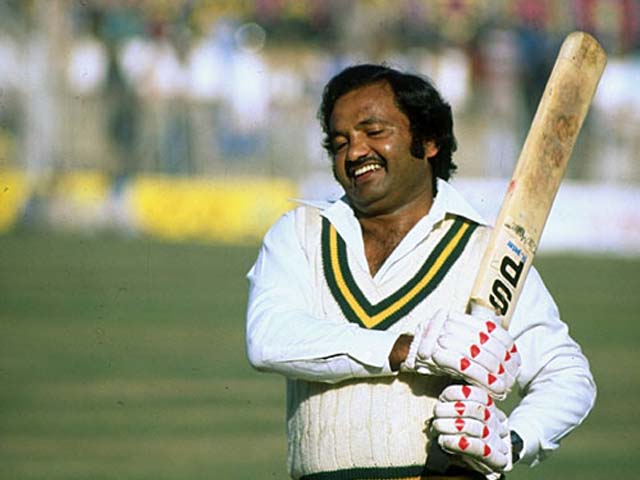 ---
Remembering Mushtaq Mohammad, the legendary epitome of Pakistan cricket captaincy
He instilled the much needed aggression after his captaincy and in just three years Pakistan cricket's fortune changed
---
Pakistan cricket had been the backbone of international cricket for several years. This boom started from the 70s, up until the early 2000s, primarily because of its ability to produce superstars and due to its unpredictable nature, which drew the attention of millions of fans worldwide towards a game that is not played by most countries.

Let's take a look back to where and how it started.

After a horrifying decade of cricket in the 60s and the rise of field hockey in Pakistan, cricket was in grave danger of going extinct in our newly formed state. Fortunately for Pakistan cricket and even for world cricket, Pakistan appointed Mushtaq Mohammad as their Test captain.

Mohammad belonged to a cricketing family. His brothers, particularly Hanif Mohammad (who can dare to forget the original little master) and Sadiq Mohammad were well known and reputable cricketers. Mohammad may not have been the most talented out of the five Mohammad brothers, but he did score the most first-class hundreds, even more than Hanif.


Mohammad, after being appointed, had the uphill task of building a team and turning them into strong competitors in order to face the big boys of the West Indies, Australia and England. His position was similar to what Sarfraz Ahmed is facing these days and what India's renowned captain Saurav Ganguly had to face in the early 2000s; build a team and turn them into world beaters.


Mohammad passed the test with flying colours and it was during his captaincy that Pakistan cricket began to rise from an unpredictable team to a dangerous side that could challenge the best of the best anywhere in the world.

When his predecessor Intikhab Alam stepped down in the mid-70s, Pakistan had a terrible record. They had won only three Test matches in the 10 years from 1965 to 1975/76. Mohammad instilled the much needed aggression after his appointment as captain, and in only three years during his captaincy, Pakistan cricket's fortunes changed and they won eight Test matches played under him, while losing only four. Not only this, they had built a star studded team with the likes of Imran Khan, Javed Miandad, Zaheer Abbas, Sarfraz Nawaz, Wasim Raja, all of whom were groomed during his tenure.

His first series as captain was against New Zealand in Pakistan, a series in which he averaged 70 with the bat and led Pakistan to a series victory. Later on, Pakistan also won its first Test match in West Indies, which was an incredible achievement considering the quality of the West Indian players of that era. We won our first Test series against arch rivals India and even bagged our first Test victory in Australia. It was completely remarkable, especially considering the fragility of Pakistan cricket in the 60s and the early 70s.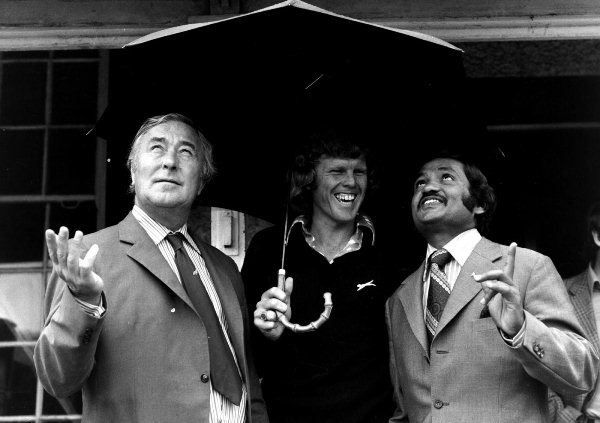 His captaincy was particularly unique because of his ability to affront the team's more temperamental players so that they could exhibit the aggression on the field. He promoted sledging and is controversially known to have encouraged his bowlers to bowl bouncers to injure Indian and Australian batsmen.




After his controversial removal in 79 (being replaced by Asif Iqbal), Pakistan cricket was well on its way to dominate and challenge the big guns of the world.

After his retirement he also played several roles in the Pakistan Cricket Board (PCB). He was the head coach of the Pakistan cricket team that played the finals in 1999 World Cup. However, since then he has appeared to play minor roles in Pakistan cricket and his legacy of transforming the Pakistan team seems to have been forgotten amongst the younger generation. His services can be a great boost for Pakistan cricket especially its domestic structure, which is often the central point of criticism. If PCB can give the likes of Alam and Mohammad Ilyas so many chances in the last two to three decades, then why not try Mohammad for a change.




Recently after Misbahul Haq's retirement, there was a debate about the most successful Pakistan Test captain and Mohammad is definitely a strong candidate. An overwhelming majority of cricket fans who started following cricket in the 70s will be unified in the opinion that Mohammad is one of the most successful Test captains Pakistan has ever produced.
Facebook Conversations
COMMENTS (2)
Comments are moderated and generally will be posted if they are on-topic and not abusive.
For more information, please see our Comments FAQ