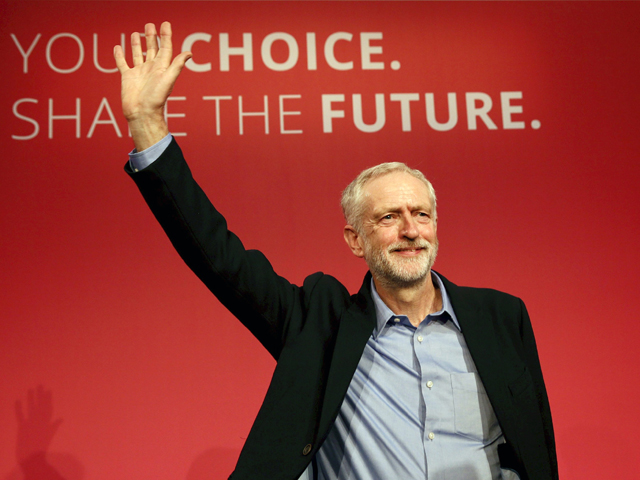 ---
Jeremy Corbyn, the left-wing political messiah, has well and truly arrived. And he makes jam!
Corbyn, who had never been the most gifted of orators, seemed to have audiences and voters eating out of his hands.
---
This was supposed to be a bloodbath. This was supposed to be a funeral. This was supposed to be utter humiliation for Jeremy Corbyn, for this was supposed to be the day that Theresa May finally put to rest the party that had been the arch nemesis of the Conservatives (Tories) once and for all.

So said the press, so said the pundits, so said the Tories, and even the Labour establishment. Yet, they were all wrong, for the voters had other ideas.

Even as his colleagues sharpened their knives, Labour, under Corbyn's brilliant leadership, exceeded everyone's wildest expectations. Not only did they retain the overwhelming majority of their seats, they beat the Conservatives in areas where no one could have dreamed of, areas like Canterbury, which had been held by the Conservatives for over 176 years.

The left-wing political messiah has well and truly arrived. And he makes jam.

That this was an unnecessary election is never going to be in dispute. It is a stark reminder of the dangers of hubris and that pride comes before a fall.

Corbyn had been seriously bruised by coup attempts from his party Members of Parliament (MPs), worried that his left-wing politics would tarnish the Labour brand and make them unelectable, as well as polls that had him lagging behind the prime minister in terms of popularity. Like a great white shark, May smelt blood in the water and called for a snap election, despite repeated vows not to, hoping to decimate her rivals and stamp her authority.

Corbyn confounded his detractors by running a brilliant campaign full of energy and vigour, speaking in front of thousands of cheering supporters, at times drawing crowds bigger than any politician in the country. On the other hand, May ran what even some of her own party supporters described as one of the worst election campaigns in memory. Perhaps emboldened by a false sense of job security, she refused to debate Corbyn on a public platform, refused interviews with many major media outlets, gave evasive and ambiguous answers about policies and Brexit negotiations, and appeared at times to be patronising, robotic and indecisive.

Corbyn, who had never been the most gifted of orators, seemed to have audiences eating out of his hands. He gave the impression of being truly passionate about the issues he was discussing and came across as genuine and caring, instead of just another run of the mill corporate politician.

Ironically, the Labour MPs that had tried to remove him from his leadership position ended up retaining their seats largely due to his popularity with the voters. Their assertion that centrist policies were the way forward for the party were completely undermined by the electorate embracing Corbyn's manifesto.

Unfortunately, even Labour's resounding success at the polls has not assuaged some of his critics, many of whom were opining that Labour would have performed even better under a more competent leader, perhaps even outright won the election.

The reasoning behind this is as confounding as it is foolish.

Corbyn's competition for the role of the leader of the Labour party lacked the competence or the charisma to win an intra-party election, even with the help of the party's establishment as well as a media that was hostile towards Corbyn. To think they could have done any better with the general electorate is just wishful thinking.

One of the biggest reasons that Labour performed so well in this election was due to the high number of young voters, which were drawn to the Labour party largely because of Corbyn.

To think that any other Labour candidate had the personality to even garner a fraction of the support that Corbyn managed to do is just a resolute denial of facts on the ground and reality.

Already the centre-right is pushing back. Those that tried so hard to dampen Bernie Sander's revolution in the US are already putting out articles framing Corbyn as a liberal extremist who would undermine democracy and security, much in the vein of Donald Trump and MarineLe Pen on the far-right. Even a resounding rejection of the embodiment of centre-right politics in Hillary Clinton by the general public was not enough to wake them out of their ideological stupor. Sanders would have won. Deal with it.

What we can take away from this election is that left-wing politics are well and truly alive. Progressive messages of hope over fear, equality, a better standard of life and a more tolerant society will be well received by the population as long as they believe in the messenger. This was a rejection of austerity politics as well.

What has also become evident is that polls are fickle and that opinions and voter intentions can change drastically without any warning. Perhaps politicians just need to have more faith in their message. Corbyn did, and he's on top of the world.