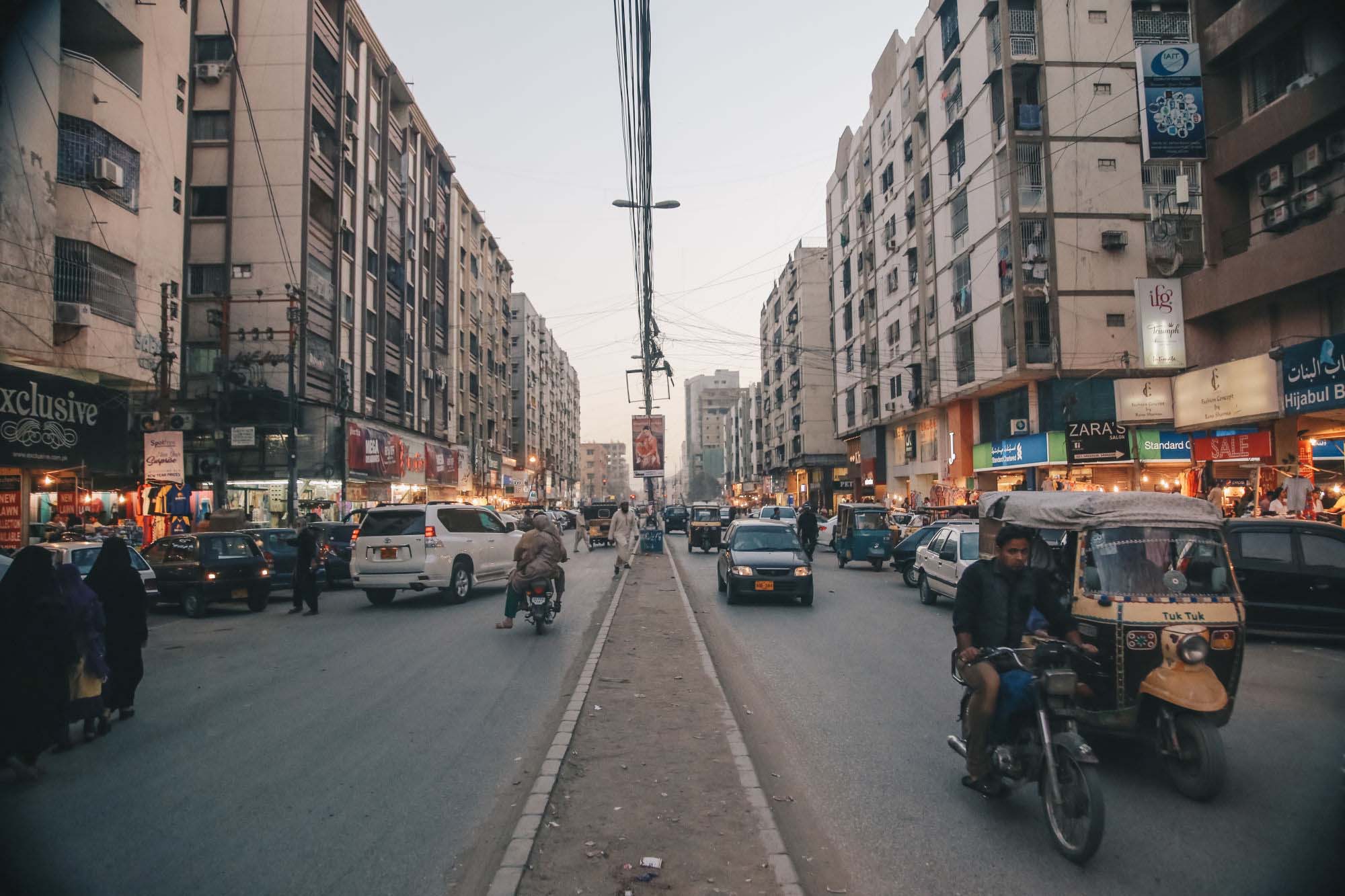 ---
Nothing can come between Karachi and its love affair with food, not even Lahore
One might think that Lahore beats any other city when it comes to food, however, we beg to differ.
---
For more than decades, Karachi has been in the limelight for all the wrong reasons. Whether it is a terrorist attack or a new wave of bori band lashain (bodies in sacks), Karachi has had its fair share of the spotlight when it comes to the cities of Pakistan.

But is this all the great city has to offer?

Definitely not.

We decided to explore the city of 27.5 million to see what exactly does this city that we have all been living in for the majority of our lives have to offer.

However, exploring a huge city such as Karachi is never easy with so many things a person could do in the City of Lights. Hence, with so many choices in hand, we decided to explore the culinary side of Karachi with its never-ending restaurants and roadside offerings.

Mind you, with pockets feeling lighter than usual and stomachs empty from all the adventures, we decided to go old school and visit some of the oldest and the most famous places in Karachi and try out the food delicacies they had to offer.

The City of Lights is known for its nightlife and its plethora of places to eat. Of course one might think that Lahore beats any other city when it comes to food, however, we here beg to differ.

Not only is Karachi swiftly becoming a foodie's haven, from the chai dhaba concept that seems to have gripped the entire nation, to the oldest and the most prominent food places in the country.

Burns Road, Karachi's version of the Food Street, has been around since forever and is every foodie's to-go place for some of the best local food the city has to offer. From Waheed's Kebab to Agha Sajji House and the famous Delhi Rabri and Sweets, there is nothing that Burns Road does not serve.

But that is not where Karachi's food experience ends.

Take a trip to Tariq Road for your never-ending shopping spree and manage to lose yourself in its famous street chat and bun kebab stands. For a sweet tooth moment, you can pop down to Bahadurabad for its ice cream, or the samosa shops to add taste to the shopping experience, making it 10 times better.

And how can one forget Dhoraji when it comes to food? Where heaven comes in the form of its famous chaat, dahi baray and gola ganda.

One thing is for sure, whether it is the sweltering summer heat or the cold winter breeze, Karachi and its love affair with food never ends.

Here is a trip through the streets of Burns Road, Tariq Road and other places to see what the City of Lights has to offer its food enthusiasts.


Additional research by Amna Ahmad Zamani and Haram Ali
All photos: Ali Anas