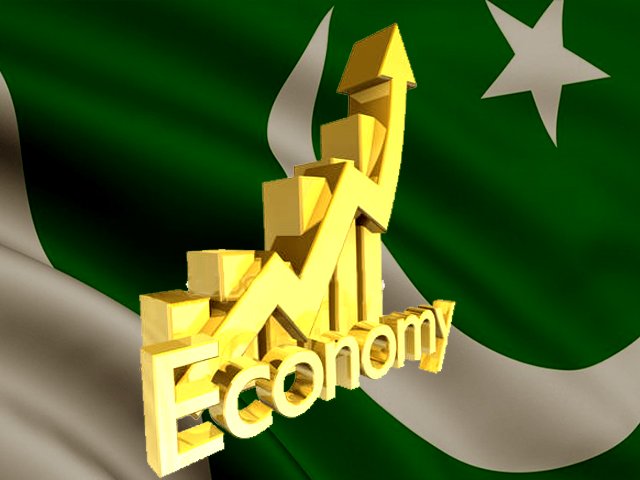 ---
Of Pakistan's strategic position and progressing economy
Pakistan has the potential to develop a transit economy due to its great political, economic and military importance.
---
Pakistan's geostrategic location is a major attraction for developed economies to invest in for lucrative returns. The country is strategically located in the crossroads of Asia with China as its neighbour in the north, India in the east, and Iran and Afghanistan in the west. 

The country lies in a region which has great political, economic and military importance. Being in the same vicinity as two major powers, China and Russia, adds to its position. Similarly, Pakistan has an access to the six Muslim central Asian states through Afghanistan. These states are landlocked and Pakistan can provide a link between the Gulf States as well as African, European and Central Asian countries. Its sea-route remains open throughout the year due to moderate temperatures.

Consequently, there are a series of Muslim countries from the Middle East to the African continent which are easily accessible from Pakistan. Thus, it connects almost all the Muslim countries of the world from the Atlantic Ocean to the Arabian Sea.

Pakistan  is the  sixth  most populous  country  in the  world,  with an  estimated  population of  over 180 million at a growth rate of 2% and the median age in Pakistan is 22, thus making it a country filled with young people. However, this vast population is unevenly distributed, with almost a majority of the population living in rural areas. Over the past few years, many rural residents have been migrating to cities in search of better paying jobs. If the current pattern of urbanisation continues, the urban population of Pakistan will cross the figure of 122 million by 2030, which is 50% of its total population.

We have the potential to develop a transit economy on account of our strategic location. Consider landlocked Afghanistan, it is currently under a phase of reconstruction and is linked to the outside world mainly through Pakistan.

China, with the fastest economy growth rate of 9%, is developing southern provinces because its own port is 4,500 kilometres away from Xinjiang, but Gwadar is only 2,500 kilometres away. Moreover, Pakistan offers Central Asian regions the shortest route when compared with Iran's 4,500 kilometres or Turkey's 5,000 kilometres. The Gwadar port, with its deep waters, attracts trade ships from China, Central Asian Regions and South East Asian countries. Furthermore, the coastal belt of Balochistan can provide an outlet to China's western provinces, in the sense that it will have access to Middle Eastern markets with the development of coastal highways and motorways.

Globally, Pakistan stands at 138 in the ranking of 189 economies on the basis of starting a business, dealing with construction permits, getting electricity, registering property, getting credit, protecting minority investors, paying taxes, trading across borders, enforcing contracts, and resolving insolvency.

China and Korea are both considering Pakistan for their respective economic ventures. The South Korean company, Hyundai is entering in a joint venture with Nishat Mills to assemble cars in Pakistan. Hyundai's return will boost the government's efforts to shake up the Japanese-dominated car market and loosen the grip of Toyota, Honda and Suzuki, who assemble cars in Pakistan with local partners.

The market structure of the automobile industry in Pakistan is concentrated. In economic terms, we could say it's an oligopoly which is characterised by the imperfect competition in which the industry is dominated by a small number of suppliers. This is because the auto industry is highly capital-intensive and requires high investments, and the products are also expensive. Hence, the barriers for entry are high, resulting in the presence of a limited number of suppliers. Therefore, Hyundai's entry will reap tremendous economic benefits.

Chinese companies are also interested in investing in the cement, steel, energy and textile sectors, the backbone of Pakistan's $270 billion economy. According to analysts, the interest shows that Chinese firms are using Beijing's "One Belt, One Road" project – a global trade network which Pakistan is an integral part of – to help expand abroad at a time when growth has slowed down at home.

Pakistan's economic indicators show a constant progression and Pakistan's economic progress has been recognised by the Asian Development Bank as well as the International Monetary Fund (IMF). However, there are certain political entities that are adamant to challenge the political stability of the country, without realising the negative repercussions for the economy.