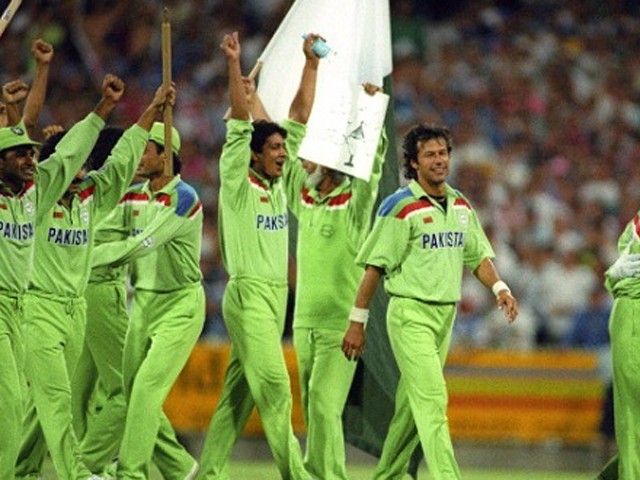 ---
Dear Pakistani selectors, why do you keep picking the same old, tried and failed players?
If we want to turn our ODI fortune around we need to rid the team of players who've taken the green jersey for granted
---
In sporting terms, as with perhaps all aspects of national life, Pakistan is probably amongst the few unfortunate nations that have regressed, not progressed, with time. There was a time in the 1992, when Pakistan was the World Champion in not one, but four different sports - cricket, hockey, squash and billiard. But as merit started taking a backseat, and mediocrity, incompetence and favouritism reigned supreme, today we see the former champions finding it hard to even directly qualify for the cricket World Cup. Oh what a fall!

Pakistan lost the first ODI against West Indies, raising a lot of questions about our nonsensical selection policies.

You know the pitch is a batting heaven when even Mohammad Hafeez gets amongst the runs. But when West Indies chased down a total in excess of 300 runs for the very first time in ODIs, one can do nothing but wonder at the consistent absurdity displayed by our selectors for giving failing players repeated chances.




The Pakistani selectors have this strange knack of considering certain players as automatic selections based on lone, isolated performances they gave years ago. Wahab Riaz is one such figure, whose automatic selection for every tournament is beyond comprehension. Can you recall the last time Riaz got a five-for? And when was his last match-winning bowling performance? It is about time that we get over that one spell he bowled against Shane Watson.

Sohail khan, the highest wicket taker of the Pakistan Super League (PSL), was left out of all three formats for the West Indies tour, while Riaz made it in all the three teams. Irony abounds!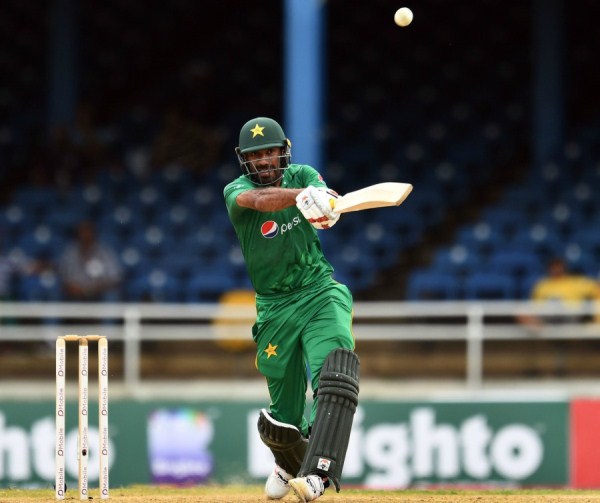 Another such 'talent' is Ahmed Shehzad. Known for playing classy innings against 'strong' teams like Zimbabwe, Bangladesh and West Indies, he has hardly ever scored a century against the top four cricketing nations. This 'youngster' has played in multiple T20 and ODI World Cups over the past eight years, and despite innumerable chances, has failed to cement himself as a true match winner. Perhaps he fires against West Indies in this series, but rest assured, when Pakistan plays against Australia, South Africa or England in their own backyards, do not expect him to deliver the goods.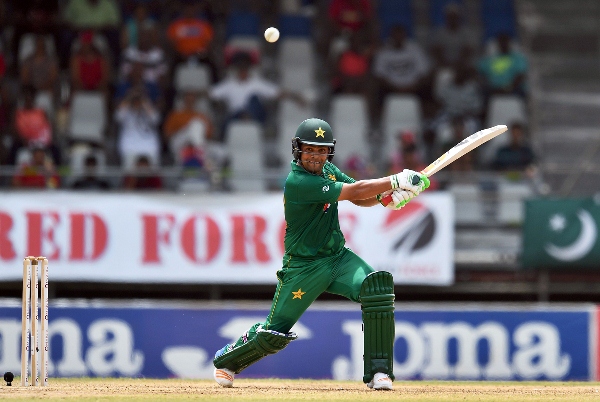 Kamran Akmal belongs to the same category. At 35-years-old, one fails to understand the logic of the selection committee for including him in the team. The Akmal brothers are renowned for their expertise in getting out at the wrong moments and putting the side under pressure. One is at a loss to explain why our selectors keep returning to the same old, tried and failed players with the hope that this time around they might perform. An average player is always going to be average.

But to be fair to the selectors, they did send a few youngsters with the side. Unfortunately, most of them will head back home without getting a single chance to prove their mettle. Muhammad Asghar, for example, has been touring with the team for a number of series now, and he still has not made his debut.




Shahdab Khan and Babar Azam have proved that our success lies in building a young squad. Over the years, Pakistan has been renowned for injecting young players into the team. One reason why we ruled ODI cricket during the '90s was the fact that Wasim Akram, following in the footsteps of his mentor Imran Khan, kept on inducting raw talent. In particular, after the 1996 World Cup exit, Akram and the selectors went about aggressively incorporating youngsters directly into the playing 11, not just as the 12th man passing around water, something which usually happens to new guys in the team today.

The result of this policy was that by the time the 1999 World Cup started, Pakistan had the strongest ODI outfit around. Shoaib Akhtar, Muhammad Yousuf, Abdul Razzak, Azhar Mehmood, Saqlain Mushtaq, Shahid Afridi, Wajahtullah Wasti, Shoaib Malik, were all finds of that incredible era in our cricketing history. Along with consistently performing seniors, these youths jelled into a winning team combination, which went on to become the first and last Pakistani team to win the Carlton tri-series tournament in Australia, won the Sahara Cups, and the Sharjah Cups numerous times, and comprehensively reached the 1999 World Cup final.

Pakistani fans are now frustrated at seeing average players like Hafeez, Riaz and Akmal in the team. Sarfraz Ahmed is an aggressive captain, and if our selectors show some guts and entrust him with a completely young team to lead, then within a span of two to three series, he will hopefully create a very strong outfit, one that can win ODI series in England and against Australia down under.

If we want to turn our ODI fortunes around, we need to rid the team of tested players who have taken the green national jersey for granted.
Facebook Conversations
COMMENTS (5)
Comments are moderated and generally will be posted if they are on-topic and not abusive.
For more information, please see our Comments FAQ