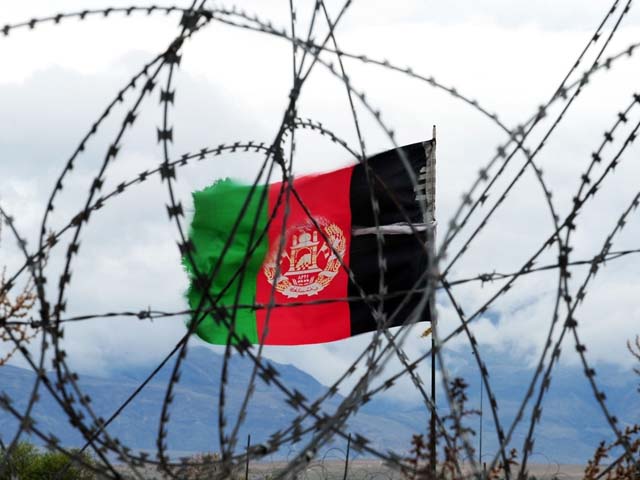 ---
Is Afghanistan side-lining the US for its alliance with Russia, Pakistan and China?
Afghanistan has once again become a playground for regional powers vying for control to gain status on the world stage
---
It has become increasingly apparent that there is a strategic realignment of alliances within the Indian subcontinent. Pakistan has come to replace the United States with China, and hopes to include Russia, as it continues to be alienated within Washington through its policies. The possible tripartite alliance may also be extended to Iran, which is also interested in joining the group.

If the Donald Trump administration's "America First" policy continues to play a stronger role in American foreign policy, it may further invite additional players into the already dense region.

The increasing ties between the United States and India have also led to several rumours of a souring of relations between Russia and India. Although the relationship continues to hold weight within New Delhi and Moscow, there appears to be cracks emerging through the winds of shifting geopolitical priorities. As Moscow continues to be shunned in the West, it is increasingly looking to the East for economic ease from sanctions. India, on the other hand, is increasingly looking westward with the most recent Logistics Exchange Memorandum of Agreement (LEMOA) with the United States and defence deals with western nations.

However, India and Russia have not eviscerated their ties in response to changing geopolitical priorities. The two countries continue to be strong defence partners with the former continuing to purchase large amounts of defence equipment and increasing energy cooperation. Last year's visit to Goa by President Vladimir Putin led to a $12.9 billion energy deal, an agreement to build Russian helicopters in India, and the sale of stealth frigates to India's navy. However, it would be a significant oversight to imagine that Moscow isn't wary of the rapidly increasing cooperation between Washington and New Delhi.

Regardless of historic Indo-Sino relations, Pakistan and Russia seem to be intent on increasing defence cooperation. Last September, Pakistan and Russia held joint military exercises that raised alarm bells in Delhi. The exercises were given the title of "Druzhba-2016" that when translated means "Friendship-2016." Further bells were sure to have rung as last week, the Russian Deputy Chief of General Staff Colonel General Israkov Sergi Yuryevich visited North and South Waziristan with Peshawar Corps Commander Lieutenant-General Ahmed Butt. Furthermore, Russian naval vessels also held joint exercises with Pakistan this February in Karachi, along with the US, Australia, Japan, and several other nations.

Additionally, Pakistan has also latched onto China and Russia to serve as a counter weight against increased military cooperation and favouritism between India and the US. On March 6th, the Express Tribune published an article citing an anonymous Pakistani military source urging Trump's generals to "sort out the Afghanistan mess or Russia will intervene". This gesture by some in the Pakistani military has come at a time when American involvement within Afghanistan should be increasing. Currently, the US continues to have a strong presence within Afghanistan with around 10,000 troops stationed throughout the country, but American dominance within the region is no longer universally accepted.

As the end of 2016 drew closer, China, Pakistan and Russia held one of several high level meetings in Moscow to discuss the future of Afghanistan and the growing threat from the Islamic State (IS). The most interesting aspect of these meetings was the absence of both American and Afghan officials. Although the involved parties agreed to extend an invitation to the Afghan government following their third meeting, the US continued to be side-lined within the conversation.

The series of talks between Pakistan, Russia and China that occurred last year have now been extended to a multitude of nations. The first expansion of talks occurred with the initial three parties extending an invitation to Iran, Afghanistan and India. This group of six has now been further expanded with upcoming talks on April 14th, to a total of 12 nations. The new members of the conversation will now also include the US, the European Union (EU), and several Central Asian states. However, the US has rejected the invitation to join within the multi-nation conference.

Furthermore, China also hosted senior Afghan Taliban negotiators to discuss the security situation in Afghanistan with other international players. Recent reports of Chinese forces conducting military patrols within Afghanistan have led to Beijing releasing statements clarifying that these recent reports have been mischaracterised. Instead, sightings of Chinese military vehicles have been part of joint military counter-terrorism operations between Afghan forces and the Chinese.

However, at this time, American involvement within Afghanistan is ever more crucial as IS continues to gain a stronger foothold throughout the nation, and Russia appears to be playing a larger role. Recent American military officials, including the current Secretary of Defence Jim Mattis, have also highlighted the ever-larger role being played by Russia in the region.

The role of Russia has also become increasingly legitimate, as both the Afghan Taliban and the government have indicated that they would be interested in having Russia facilitate a political solution. Kabul initially rejected the idea of having the Taliban attend the upcoming meeting, but the recent position by Afghanistan's National Security Adviser Hanif Atmar, given to Sputnik News Agency after a visit to Moscow stated that:

"During the meeting with Russian Foreign Minister Sergey Lavrov and Russian Security Council Secretary Nikolai Patrushev, I received a confirmation that Moscow is committed to facilitation of peace in the region. In this context, the contacts with the Taliban were only aimed at national reconciliation in Afghanistan. I was very happy to hear that. Both of them assured me that Russia is Afghanistan's close friend and will further support efforts of Afghanistan's legitimate government."

It seems that Russia and China, rather than the US, are slowly but surely replacing the latter as the state is willing to provide a solution to end the conflict in Afghanistan.

However, the strategy being pursued by Russia is one that further strengthens the Taliban rather than weakening it. A recent report by Voice of America highlighted the fact that the Taliban was actively seeking Russian aid in the form of weapons and funding to combat the growing role of IS within the country's north. If this aid was to arrive, the Taliban's position would be even stronger, and a political solution with weight given to democratic values rather than Islamic law is less likely to occur.

Pakistan has found a way to escape its reliance with the US with willing partners in China and Russia, but it must make sure that it does not eliminate its historic, although severely damaged, relationship with the US. It must also be cautious of putting all of its 'eggs in one basket' with China and Russia. India continues to enjoy a strong relationship with Russia and both Pakistan and India must make sure that they are able to balance the other. However, the people of Afghanistan and their state have once again become a playground for regional powers vying for control and influence in order to gain status on the world stage.