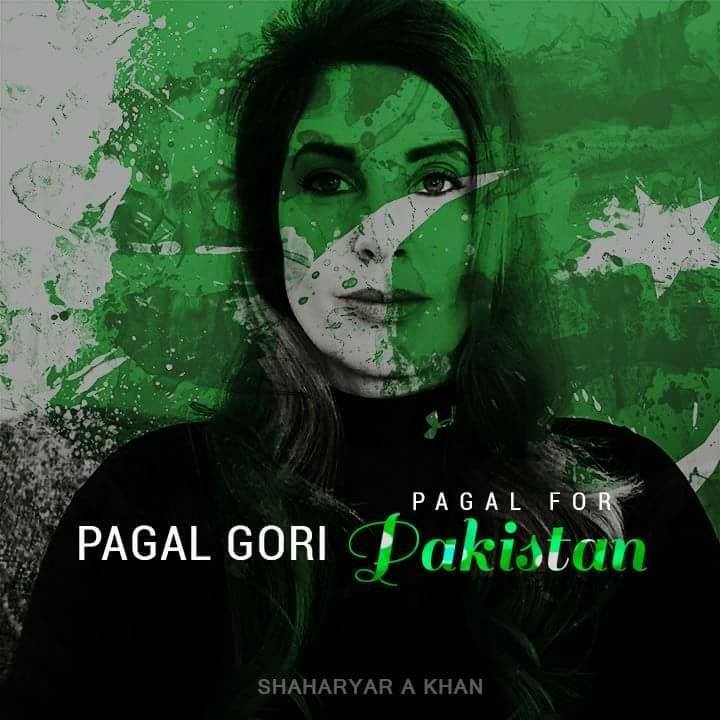 ---
When Cynthia Ritchie exposed Pakistan exactly as every Pakistani has known it for 70 years
She was bemused at the unmistakable dichotomy between how Pakistan was portrayed and what she witnessed first-hand.
---
It is interesting how there are times when despite your passionate avowals of the virtues of being unbiased and uninvolved, taking sides becomes a moral obligation and a strategic necessity. When you find love on your left and hate on your right, you can no longer be a bystander on the aisle of nonchalance and call yourself righteous.


Lies create fear and fear fuels hate. Perhaps clichéd and simplistic, but that is my only explanation for people hating people they have never met or known. With the interminable narrative of fear we are bombarded with day and night, hate becomes a norm and love a banal aberration.

In my recent message to Cynthia Dawn Ritchie, I quoted something often attributed to George Orwell which doesn't cease to awe me at its timelessness,

"In times of universal deceit, telling the truth becomes a revolutionary act."

When lies encapsulate human judgment to the gills, going against the norm takes courage of conviction and a remarkable moral fortitude that we have unfortunately grown less and less accustomed to in recent times.

Against this suffocating backdrop, the infrequent but consistent messages of love and harmony we see on social media and other platforms come as a breath of fresh air. These messages are authentic and passionate. Hearing Ritchie speak at an event in Toronto a few weeks ago, I could sense her authenticity and passion getting through to a small audience comprising mostly of Canadians of Pakistani origin. When advocating for the need to build a strong counter narrative against the universal propaganda of fear and hate, she went beyond platitudes and exemplified her words with her work.




Ritchie is an American traveller and a documentary filmmaker who has been on a mission to present Pakistan to the world exactly as the 200 million inhabitants of the country have known it for seven decades. Pakistan is a fascinating kaleidoscope of culture and tradition bound by the centuries-old cherishment of common values of hospitality, altruism and an esoteric celebration of family life. These are the things that Ritchie could relate to having been brought up in a traditional family from Louisiana.

"The more I learned, the less I realised I knew about Pakistan and neighbouring countries. The further I travelled, the more I saw how much we, as Americans, have in common with communities around the world," says Ritchie.

As a child, Ritchie was fascinated by the magical appeal of the Egyptian civilisation and dreamed of visiting Egypt and studying its enthralling archaeology. In a way, her trip to Pakistan and her three-year stay there gave her the opportunity to fulfil her lifelong dream to immerse herself in the vibes of a foreign culture.




Bemused at the unmistakable dichotomy between the representation of Pakistan in the mainstream international media and what she witnessed first-hand, Ritchie decided to produce a documentary projecting the true image of Pakistan to the world.

With help from her friends in the US and Pakistan, she created her first documentary, 'Emerging Faces: Exploring Pakistan's Hidden Treasures'. It aims to enhance cross-cultural understanding and an enduring people-to-people contact between Pakistan and the western world.


According to Ritchie,

"Citizens can do what governments cannot: we intend to give a voice to people – domestically and abroad – who often go unheard. Our work will be objective, politically neutral, and optimistic where practically possible."

Trailers from the documentary, available on Ritchie's YouTube channel, show her going around the length and breadth of the vast terrain, meeting people and listening to their stories, savouring the toothsome Pakistani cuisine and even driving a traditionally bedecked Pakistani truck. Admittedly for Ritchie, it wasn't all a bed of roses. Despite the several hardships she faced during her travel to Pakistan, Ritchie was adamant to spend more time there and explore the common ground that connects the people of Pakistan with those from the west.




In Ritchie's words,

"People tend to be afraid of the unknown; this is a natural, human response. Our goal is to inform, to enlighten the western audience of the many things we have in common with communities around the world; we aim to encourage communication and reduce conflict."

Through her travel documentaries, blog posts and speaking engagements around the world, Ritchie continues to draw people's attention to the pressing need for looking beyond the popular news stories and to appreciate the desire to bring lasting peace and prosperity to the world. Her infectious positivity encourages us to engage in dialogue with people from different cultures. More so, it helps us develop a common understanding of the political and social ethos of our times, reaffirm our commitment to the universal values of love and magnanimity. This also generates a healthy debate for a consensual world view characterised by mutual respect for our differences rather than by an imaginary clash of civilisations.