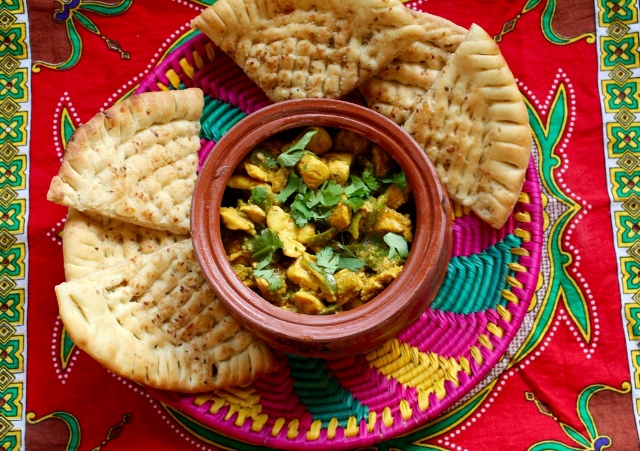 ---
Too tired to cook? Fret not, this easy and delectable chicken handi is here to save the day!
Satisfy your taste buds with this delicious recipe in a jiffy and I guarantee there won't be any leftovers!
---
This one is for all the working women (and men) out there! Have you ever come home too tired to cook? Or have you ever struggled your way through some very low emotional time?

Recently, I have started expanding my arsenal of relatively quick dinners that can be cooked in a jiffy. Chicken is one of the easiest ingredients to work with. There are so many ways one can use it to satisfy the taste buds.

Chicken handi has its roots deeply engrossed in tradition. Although this isn't a traditional handi recipe – it is more of a desi-retro version – I still like to serve chicken dishes in a handi to get the utmost desi feeling. Boneless chicken in any gravy is fabulous in itself, but when you serve it in a traditional clay pot, it literally elevates the taste to the another level! That's how I feel at least!

This chicken recipe is accompanied by capsicum which has a variety of health benefits. These include relief from cancer, peptic ulcer, menopausal problems, low risk of cardiovascular disease and diabetes. They are also rich in Vitamin C, which encourages immunity and prevents cell damage. Capsicums also have anti-inflammatory, analgesic properties and are also known to provide relief in pain related to arthritis. Furthermore, they also prevent skin ageing and help maintain a healthy vision.




I hope you like this recipe. It's surprisingly easy to make and full of flavour, plus all the ingredients are always in your pantry.

Ingredients:

Boneless chicken pieces ­– ½ kg

Capsicums – 8 (cubed)

Lemon – 2

Turmeric powder – 1 tsp

Black pepper – 1 tsp (crushed)

Red chillies – 1 tbsp (crushed)

Ginger garlic paste – 1 tbsp

Soy sauce – 4 tbsp

Salt to taste

Oil – 1 cup + 2 tbsp




Method

1. Hammer chicken pieces lightly with a heavy utensil, then marinate with little salt and soy sauce and set aside.




2. Heat oil in a pot. Add ginger garlic, red chillies, turmeric and a little water and fry.

3. Add chicken pieces and salt.




4. Heat oil in a frying pan, fry capsicums and add to the pot.




5. Add remaining soy sauce, black pepper and lemon juice, and cook on low heat till the oil separates.

6. Serve with warm roghni naan or boiled rice, and I guarantee there won't be any leftovers!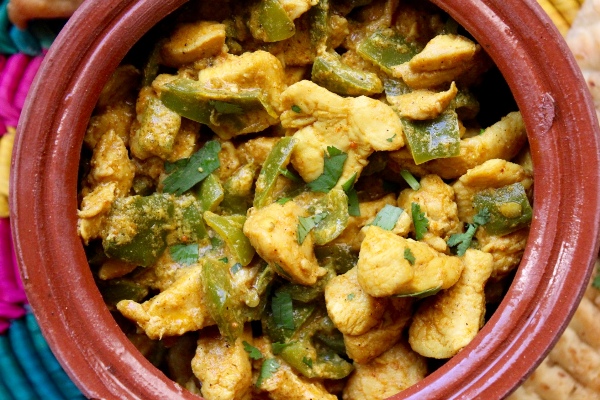 All photos: Arhama Siddiqa
Facebook Conversations
COMMENTS (23)
Comments are moderated and generally will be posted if they are on-topic and not abusive.
For more information, please see our Comments FAQ