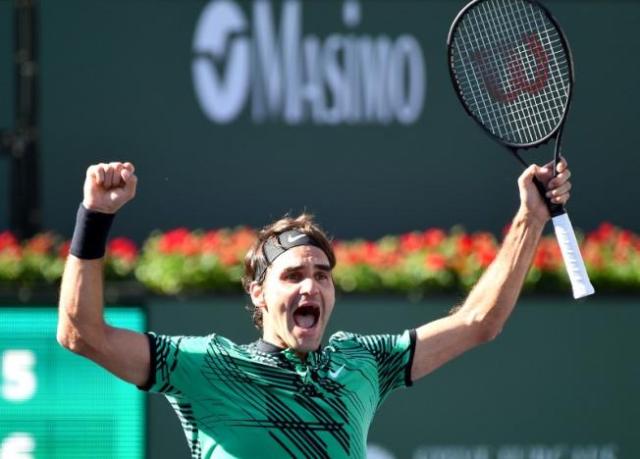 ---
How is Roger Federer managing to pull off such Houdini acts?
Roger Federer is now in unchartered territory as he looks to become the only second man to win the Australian Open.
---
Basking in the glory of lifting the Norman Brookes Challenge Cup for the fifth time in his career, Roger Federer had his crescendo moment in Melbourne when he finally got the monkey of not winning a major tournament in more than four years off his back.

By getting one over his nemesis Rafael Nadal, Federer had vanquished the demons of falling at the final hurdle of major tournaments (losing in the Wimbledon finals of 2014 and 2015 and the US Open in 2015 to Novak Djokovic). Furthermore, he had possibly laid to rest the meandering debate amongst countless tennis aficionados of who, between Federer and Nadal, would lay claim to being dubbed the 'greatest of all time'.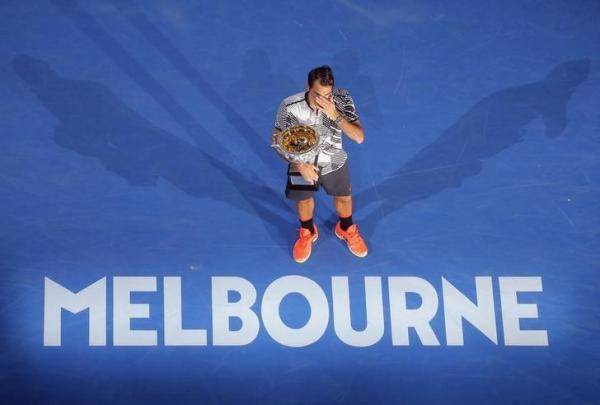 To prove that his Australian Open success was no flash in the pan, Federer backed it up with a gutsy performance in the Californian desert of Indian Wells when he reclaimed the title for a record-equaling fifth time. He once again trumped his eternal rival, Nadal, enroot to the title and vaporised his countryman Stanislas Wawrinka in the final to become the oldest winner of one of the elite nine Masters 1000 events at 35, usurping the previous record of Andre Agassi.

Federer is now in unchartered territory as he looks to become the only second man to win the Australian Open – Indian Wells – Miami triple for a third time in his career later this week; Federer has achieved this feat previously in 2004 and 2006. So how is Federer managing to pull off such Houdini acts?

The story behind Federer's recent renaissance can be dated back to 2013 when before Wimbledon, he switched to a new 98-square inch racquet head – replacing the 90-square inch racquet he had used since he became a professional. It not only allowed him a larger room for error, but it also gave him the freedom to take his backhands much earlier and the opportunity to make his backhand slices and volleys much more effective. The best example of his improvement can be seen in his win over Nadal at Indian Wells – where Federer took the ball early and waved his Wilson wand to perfection.




In addition to this, Federer has diminutively been able to shorten the length of the points by regularly paying visits to the net, which have strengthened his net game and allowed him to conserve his energy when playing best-of-five set matches. A comparison among the 'Big Four' (Novak Djokovic, Andy Murray, Roger Federer and Rafael Nadal), the average amount of time spent on court during the course of a Grand Slam shows that Federer has spent the least amount of energy.

Furthermore, the hiring of Croatian Ivan Ljubicic, a former player who has played against Federer, towards the tail end of 2015 also seems to have done wonders for the Swiss player's game. Unlike many of the top players, who have hired players from the late 80s and 90s as their coaches, Federer went down a completely new alley of choosing one of his own peers to coach him. Ivan Ljubicic has been credited with improving Federer's backswing, volleys and movement on court.




Last but not least is the level of self-confidence that Federer has managed to maintain despite going almost five years without a grand slam title. He had reached the championship round at three grand slams since his win at Wimbledon in 2012 but eventually succumbed to Djokovic each time. Moreover, there were other significant losses to Djokovic at the World Tour Finals championship round in 2012, 2014 and 2015. Despite these monumental soul-crushing defeats, Federer managed to hold his hopes high in pursuit of an elusive 18th major title.

Federer's recent success amalgamated with a decline in the form of both Murray and Djokovic has had many tennis pundits scratching their minds. Can Federer go on and win Wimbledon or the US Open? Will he add to his win at the Indian Wells with some more Masters 1000 victories? Only time will will. However, one certainty of Federer's revival has been the instillation of fresh vigour in tennis, a sport that had become moribund with the perpetual success of Djokovic.