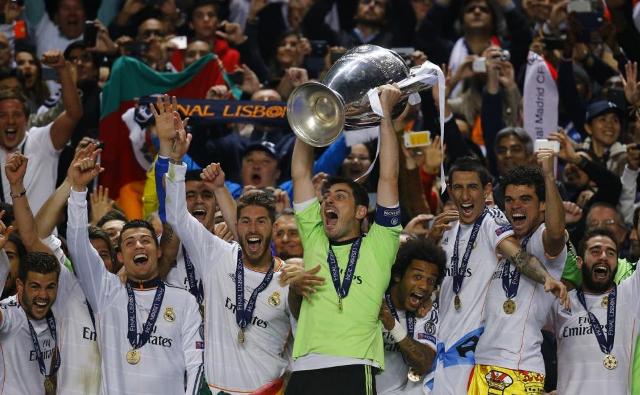 ---
Can Real Madrid handle the pressure that's coming their way?
In the past, Real failed to convert opportunities into anything substantial, despite having a lot of chances to do so.
---
With the business end of the season approaching fast, Spanish football giant Real Madrid have their eyes set on two major trophies, but the nerve-wracking month of April will decide their fate.

The Los Blancos will be playing a series of tough matches in both La Liga and the UEFA Champions League. Real Madrid will have to face a stern test in the shape of the Bundesliga champions and Bayern Munich as both teams look to steal a spot in the UEFA semi-final. Furthermore, arch rivals Barcelona and city rivals Atletico Madrid await their presence in the Spanish league. With all these matches taking place in April, the Whites will have to be on top of their game if they want to secure any major trophies this season.

Real Madrid have to face the Bavarians and Bayern Munich in a crucial UEFA Champions League quarter-final, which will no doubt be a tough tie for the Spanish side. The players have fond memories from the last time they met the German side at the semi-final of the competition in 2013-14, where they ran victorious by a margin of 5-0 on aggregate, and went on to win the Champions League that year. The fans hope that the players can replicate a similar sight when they meet again on the field.

An interesting factor in this tie will be the managerial bench – the last time these two teams met, Carlo Ancelotti was in charge of Real Madrid, but this time, he will be coaching from the other side of the field. This will surely spice up things as the Italian maestro will try to prove his mettle over his former club.




Currently, Real Madrid sits comfortably at the top of the table with a lead of two points and a game in hand in La Liga. But this does not mean that Real Madrid can afford any further slipups as they cannot allow Barcelona to get a sniff of the title. The upcoming matches with Atletico Madrid and Barcelona are perhaps their final hurdles in the race towards the coveted Spanish League crown, a title which has eluded them since 2012.

Moreover, the Whites will also face other Spanish teams such as Deportivo Alavés, Deportivo Leganés, Sporting Clube de Portugal, Deportivo La Coruña, and Valencia. These matches are very important as any upset in any one of these matches could possibly give their rivals a chance to win.

Making matters worse, the injuries have further haunted Real Madrid throughout this season. But the good news for the team is that most of its players are fit and rearing to go. Although the team is missing a couple of its defenders such as French national Raphael Varane and Portuguese player Pepe, the players are expected to return and re-join the team soon.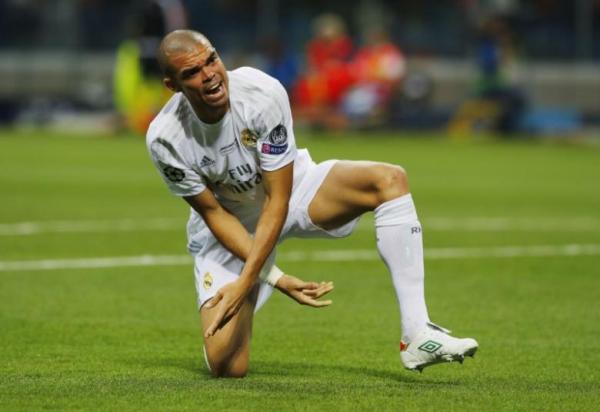 Real Madrid would want their key players, especially Gareth Bale, Karim Benzema and Cristiano Ronaldo, to fire in all cylinders and use every opportunity that comes their way during these stiff run of fixtures. In the past, Real Madrid failed to convert opportunities into something substantial, despite creating a lot of chances to do so. This is the sort of mistake that can cost them matches against quality sides such as Bayern Munich, Barcelona and Atletico Madrid.




Real Madrid's stellar midfield, led by Luka Modric and Toni Kroos, has been in red hot form throughout this season, which is evident from the numerous chances they have created for their star strikers. The Los Blancos would hope that they continue doing so in the upcoming fixtures as well.

Moving our focus from offence to defence, a worrying factor for the Whites has been their goalkeeper Keylor Navas's poor run of from between the sticks. The Costa Rican had a near perfect last season but the current season has been an unforgiving one for him. The pressure has been mounting on him with possible reports emerging about finding a replacement for him in the next transfer window. Navas will be in the thick of things in the upcoming matches, which is why he has to make sure that no more blunders occur from his side. This will be vital if he wants to regain the trust of his fans and team management.




If Real Madrid wants to break Barcelona's foothold over La Liga and become the first team to retain the crown in the open era, it is imperative that Zinedine Zidane and company get through the month of April unscathed.