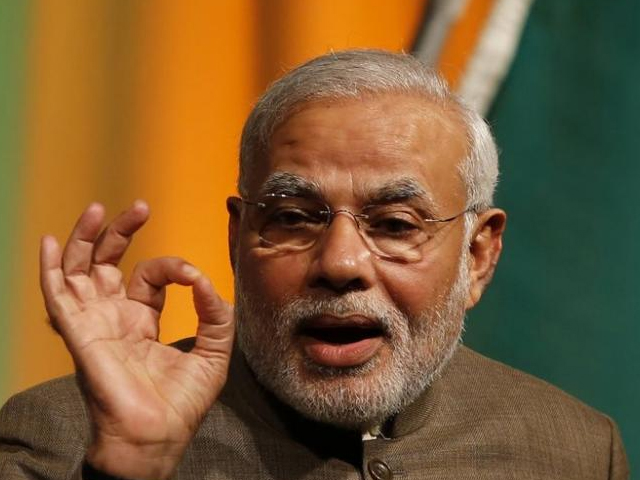 ---
Thank you, Modi, for proving that partition saved the subcontinent's Muslims from extinction
I shall never forget how my mother would break down as she told us about the thousands of dead Muslim people she saw.
---
Dear Mr Narendra Modi,

I was not at all surprised that your party, Bharatiya Janata Party (the BJP), swept the recent Uttar Pradesh (UP) elections. You ran your campaign on an anti-Muslim platform, you convinced most of the UP Hindus that Muslims in their state are Inter-Services Intelligence (ISI) agents and that Muslims would not vote for your party, therefore they voted en masse for BJP.

In fact, to appear anti-Muslim, you did not field a single Muslim candidate despite the notion that there are more than 40 million Muslims in UP! So, in spite of the Muslim population of UP being over 20% of the total population, the new UP assembly will have only 25 Muslims (only 6% of the total), the lowest ever. And the credit for all this goes to you, Mr Modi.

But why should we be surprised?

It was in your state of Gujrat (when you were the chief minister) that the genocide of over 2,000 Muslims took place. As hooligans wrenched open the bellies of pregnant Muslim women and fed the fetuses to dogs, you watched silently, even though you could have prevented the massacre.

But why should you have done anything to stop the killings, Mr Modi?

The Hindu vote was important for your party and the destruction of the Babri Mosque helped your party become popular. Your men destroyed five hundred mosques and shrines of Muslim saints while the slaughter of Muslim men, women and children was being carried out in your state in 2002. And you cannot deny that it was your blatant anti-Muslim agenda that helped your party win the national elections in 2014.

You have never faced a mob of killers, have you Mr Modi?

My parents did; in 1947, when they had to flee to Pakistan from your state to save themselves from the followers of another rabid Hindu leader (Sardar Vallabhbhai Patel). I shall never forget how, for many years after the event, my mother would break down in tears as she told us about the thousands of dead Muslim men and women she saw as she and my father trudged their way to safety in the new country.

Mr Modi, I sometimes hear Pakistani and Indian Muslims claim that if India had remained united, and partition had not taken place, Muslims would have been a force to reckon with in a united India. They do not know that if Pakistan had not been created, the percentage of Muslims in a united India would have been, at the most, 30%. And even though the Muslim population in India today is 15% of the total, their representation in the Lok Sabha is only 4%. In fact, Muslims would have been a powerless group in a united India, the same way Muslims there today have no clout.

Just in case you are tempted to think that Muslims voted for you, think again. The Muslim vote was split between Congress, the Samajwadi Party (SP) and the Bahujan Samaj Party (BSP) parties. If you think Muslim women voted for BJP due to your campaign against 'triple talaq', you're wrong. You won because the Muslim vote was split, and next time it won't be so easy, as Muslims will continue to live in fear of being killed as long as you are the prime minister. Next time, they will be united to ensure that the BJP does not win.

No, Mr Modi, if 600 million Indians (including Hindus) continue to live below the poverty line, you will not be able to win the Lok Sabha elections in 2019. Ultimately, Hindus will realise that there is no possibility of improvement in their lives under the BJP government and they will vote your party out. It is good governance that wins elections, Mr Modi, not terrorising Muslims and treating them as pariahs.

And this is why Mr Jinnah wanted a separate country for India's Muslims, because he knew that in a united India, Muslims would have practically no rights. He knew that they would have been in danger of being massacred, which has repeatedly been proved by Gujrat's Muslims and those that are being killed in hundreds of communal riots in India.

So, Mr Modi thank you for proving that Partition saved the subcontinent's Muslims from extinction!