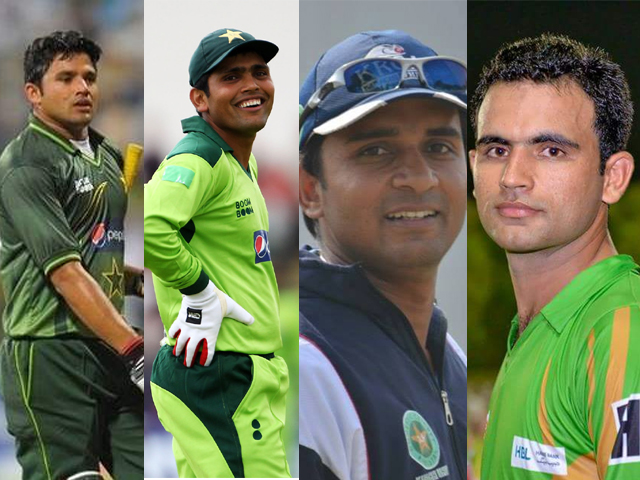 ---
PCB should rethink its team selection for the West Indies tour
The chief selector wants to infuse young blood in our team but went on to pick 33-year-old Asif Zakir for the ODI team
---
This month, the Pakistan cricket team, led by Sarfraz Ahmed in all three formats, will embark on the West Indies tour to play a series of four T20 matches, three Tests and three One-Day Internationals (ODIs), which starts on March 26th. In order to ensure direct qualification for the 2019 World Cup, it is imperative for them to win the upcoming ODI series. The last World Cup was played in 2015 in Australia where Pakistan made it to the third quarter-final against Australia but lost miserably by six wickets with 97 balls remaining.

Currently, Pakistan ranks eighth on the ODI rankings table, and the series will be Pakistan's attempt at rebuilding and revamping their ODI squad – a need of the hour since Pakistan's ranking continues to slide downwards. Team building is an art which requires vision, consistency and patience. It's a form of art which the Pakistan Cricket Board (PCB) should learn from their counterparts in Australia, England and India.

But what is the point of touring or playing international series if the selected squad does not bring anything to the table. Therefore, considering the current team selection for the West Indies tour, I thought I'd share some of the pros and cons of the selected 11.

Azhar Ali was appointed captain of the Pakistan team in 2015. However, after continuous failed attempts of winning ODI series against many opponents, he finally stepped down from captaincy. Ali has also been labelled as the sole reason behind Pakistan's dismal ODI ranking. The moment he forego his captaincy spot, he was dropped from the team. This is a clear indication that the current selection committee did not consider him as a good enough player in the shorter format, and if that's the case then why was he included in the ODI squad and offered captaincy.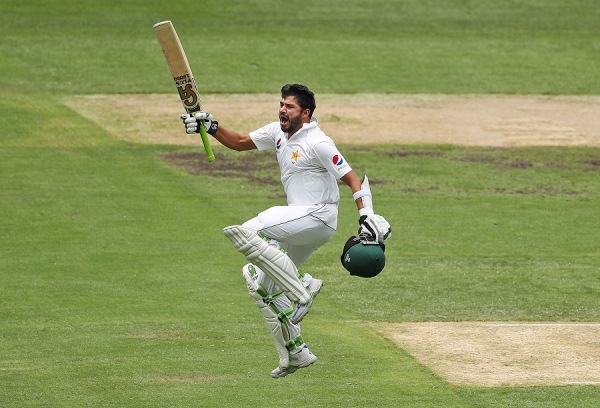 Based on his impressive batting performance at the recently concluded second edition of the Pakistan Super League (PSL), Kamran Akmal was called back to be a part of the 16-member squad for the upcoming ODI and T20I series. Akmal made his debut in 2002 and remained a part of the team for 12 years. For Pakistan, he always played as a wicketkeeper and batsman. Now at the twilight of his career, he is selected as a batsman and that too as an opening batsman.

In my opinion, considering the fact that he is now 35-years-old, Akmal's selection is a regressive decision; he can only be termed as a short term solution for Pakistan's batting woes. His return to the national team as a batsman is a clear indication that our domestic structure is not producing quality batsmen and this dearth of batting talent questions the board's ability to make strategic decisions.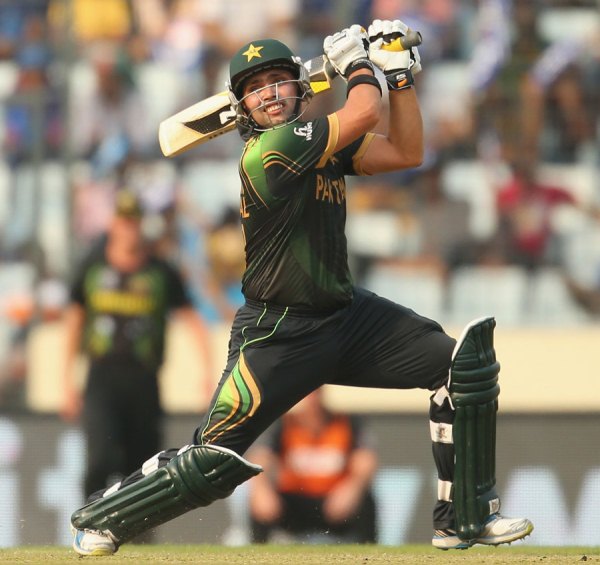 Akmal had scored the highest runs in PSL 2017 and was also the best batsman and player of the tournament. However, he scored substantially in only three innings. His inconsistency can be gauged from the fact that it took him four innings to turn his aggregate score into a century, simply because after scoring 88 runs in the inaugural match, he failed miserably, scoring zero, three, and zero in his next three outings. Throughout his career, he played as a wicket keeper and hence I have serious doubts on his fielding ability in the outfield. Furthermore, Pakistan's next assignment is the Champions Trophy in England, and in those conditions, Akmal will surely struggle with the seam and bounce of a new ball.

Furthermore, we have Pakistan's chief selector talking about infusing young blood in our team on one hand, while on the other, he goes on to select 33-year-old Asif Zakir for the ODI squad. Asif made his domestic debut way back in 2002/03. Why was he not included in the squad all these years and what remarkable performance has he given recently which made the board approve his selection for the upcoming tour? I think it will be better if Saad Nasim is given another opportunity to represent Pakistan in place of the aged Asif Zakir.




Sami Aslam was termed as the future of Pakistan cricket, but unfortunately, instead of grooming him, selectors are damaging his confidence further by constantly dropping him from the ODI squad.

Mohammad Hafeez and Shoaib Malik are two players of similar playing style. In my view, the selectors should pick Shoaib and drop Mohammad permanently.

Pakistan has been criticised for playing old-fashioned cricket in both formats due to their slow start pace. While all cricket-playing nations have players with a strike rate of 100 or above, the current Pakistan team does not comprise of a single player with a strike rate of 100. In this scenario, Fakhar Zaman, if given an opportunity, is capable of striking the ball high and scoring quickly. Along with smashing hits, he needs to look for singles in order to avoid pressure for dot balls. Zaman earned his place in the team through his brilliant performance in domestic cricket.

According to Pakistan national team's head coach Mickey Arthur, Zaman has some real talent and could potentially develop into a brilliant batsman who can play for Pakistan in the years to come. He scored a century in the final of the Pakistan Cup and another century in the final of the Quaid-e-Azam Trophy. Moreover, he was the second highest run-scorer in the Pakistan Cup last year. His brilliant performance in PSL 2017 paved way for his inclusion in the national team and now the onus to cement his place in the team through consistent performance lies on him.




If we look at the selected team members, we have some good batsmen but we lack a finisher who can come in the last few overs to rapidly increase the score.

Leg-spinner Shadab Khan is a good addition to the team. Although his experience on the domestic level is not that impressive, he showed maturity and also unveiled the variety in his bowling during the recent PSL. The 18-year-old all-rounder took the 2017 PSL by a storm. We have lost many players to the constant bickering between the board and team management in the past. Let's hope Shadab is not included in the long list of lost players and is instead given a chance to prove his mettle.




Pakistan, in both the T20 and ODI series, has chosen five fast bowlers out of which four are left-armed. I think it will fare better for our team if one of the left-armed bowlers is replaced with either Mohammad Sami or Sohail Khan. The former can be used in death overs and can be very useful, while the latter's case is somewhat unexplainable. The team management is doubtful about his fitness level, and instead of playing him in a shorter format, he is continuously selected for Test matches. If Khan is unfit to play, he should not be selected for the Test team either, and if he is worthy, he can come handy in ODIs and T20Is because along with his bowling, he is also a good enough batsman.




The bowling line-up, spearheaded by Wahab Riaz, looks thin on experience. Here's to hoping that Wahab not only looks after his performance but can also nurture the youngsters and improve their form.

As for captaincy, Sarfraz Ahmed is the only fortunate player to captain both the U-19 and senior teams of Pakistan. He is a dynamic player overall but sometimes forgets the difference between being aggressive and being rash. He needs to work on this as soon as possible as he needs to put his best foot forward in order for Pakistan to win not only the upcoming tour of West Indies but also future tours and series.




Considering the pros and cons of the team selected, my suggested T20 and ODI squads would be:

T20 squad:

Ahmed Shehzad, Kamran Akmal, Babar Azam, Fakhar Zaman, Mohammad Hafeez, Sarfraz Ahmed, Imad Waseem, Shadab Khan, Wahab Riaz, Hassan Ali and Rumman Raees

ODI squad:

Ahmed Shehzad, Kamran Akmal, Babar Azam, Fakhar Zaman, Mohammad Hafeez, Sarfraz Ahmed, Imad Waseem, Shadab Khan, Wahab Riaz, Hassan Ali  and Mohammad Amir

However, the teams have already been selected. And all we can do is wish our teams the best of luck and pray for their success in West Indies.
Facebook Conversations
COMMENTS (4)
Comments are moderated and generally will be posted if they are on-topic and not abusive.
For more information, please see our Comments FAQ